The pine cones have a special charm about them and have the power to make our homes look warm and cozy.
Instead of having a regular Christmas tree, you may think about making one out of pine cones. In this way you will have a unique and unusual design which will make you stand out from the rest of the crowd.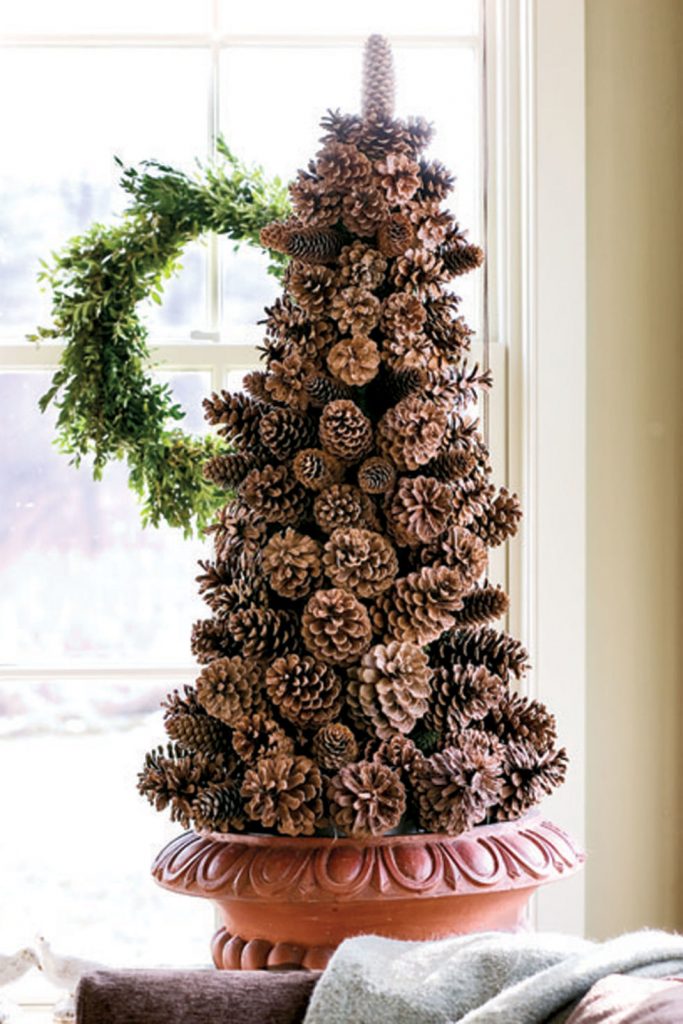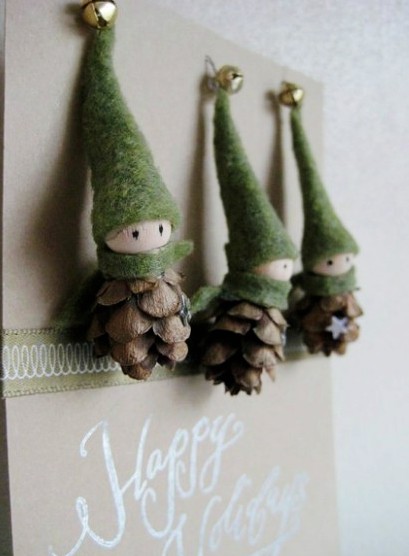 Add some pom-pom balls to the pine cones and turn them into a stunning hanging decoration for your empty windows!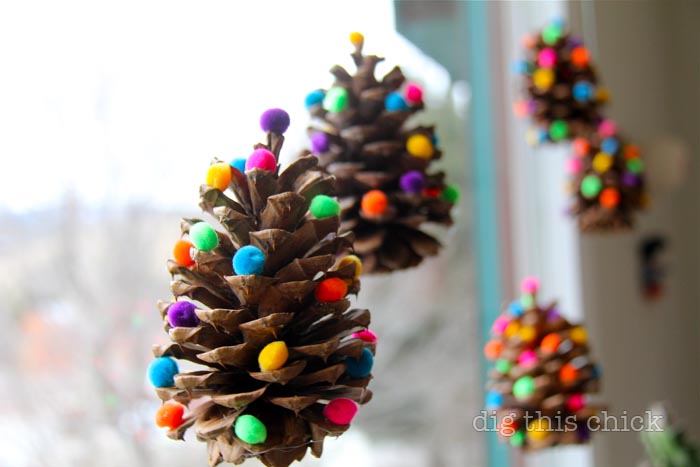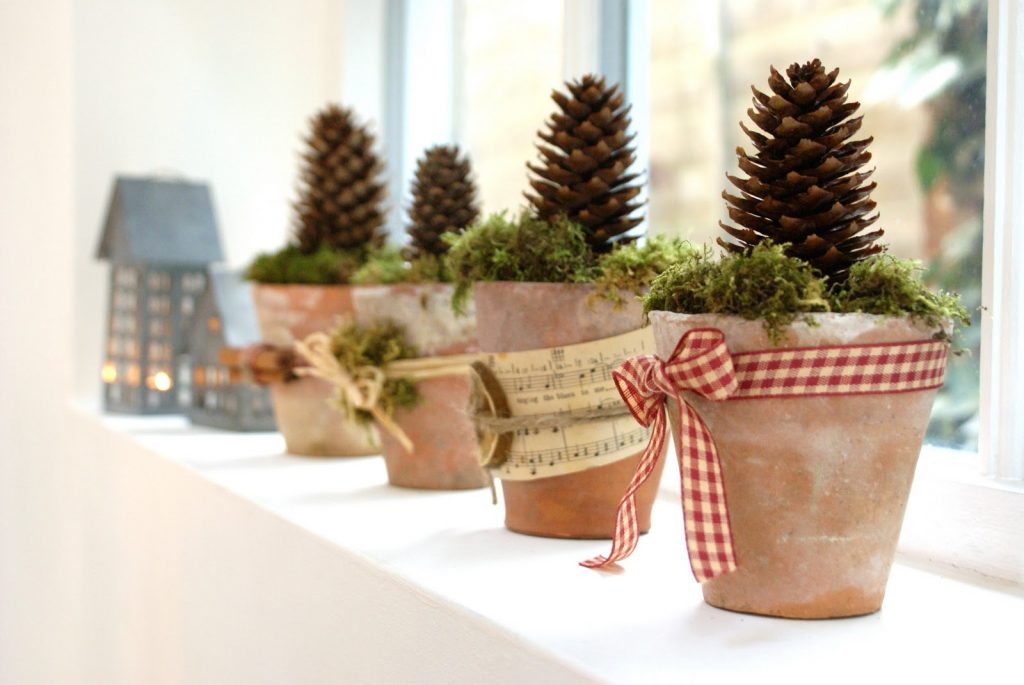 The Christmas basket is a great way to fill any empty corner in the room. Decorate it with Christmas balls, lights and pine cones to get a great finsihing look. How do you like it?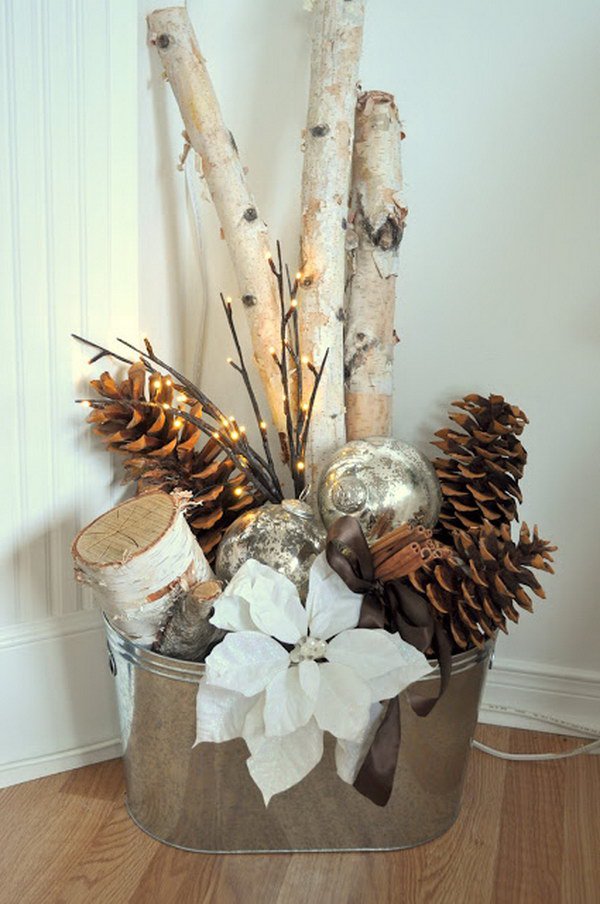 Have you already picked the designs that are going to be next on your to-do list? Feel free to post your projects in the comments below and share with us how did it go!