The DIY pine cone designs are not difficult to make and you don't have to have any particular skills. That means that those who don't think of themselves as very skillful can find some easy designs that they can make totally on their own.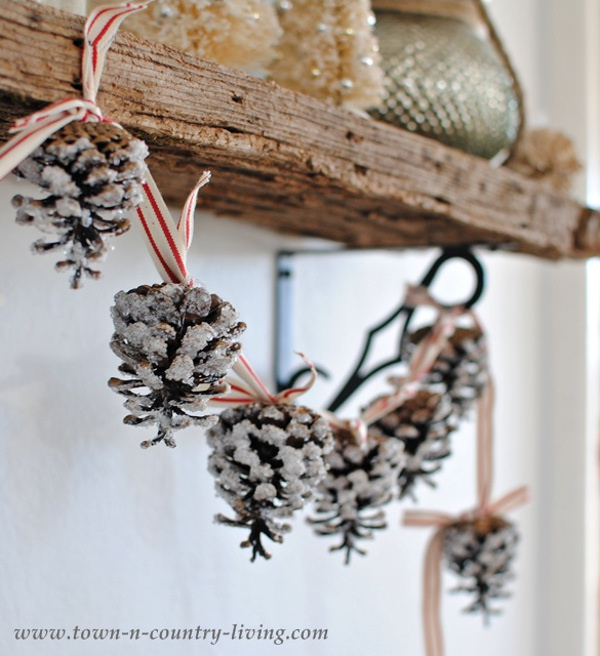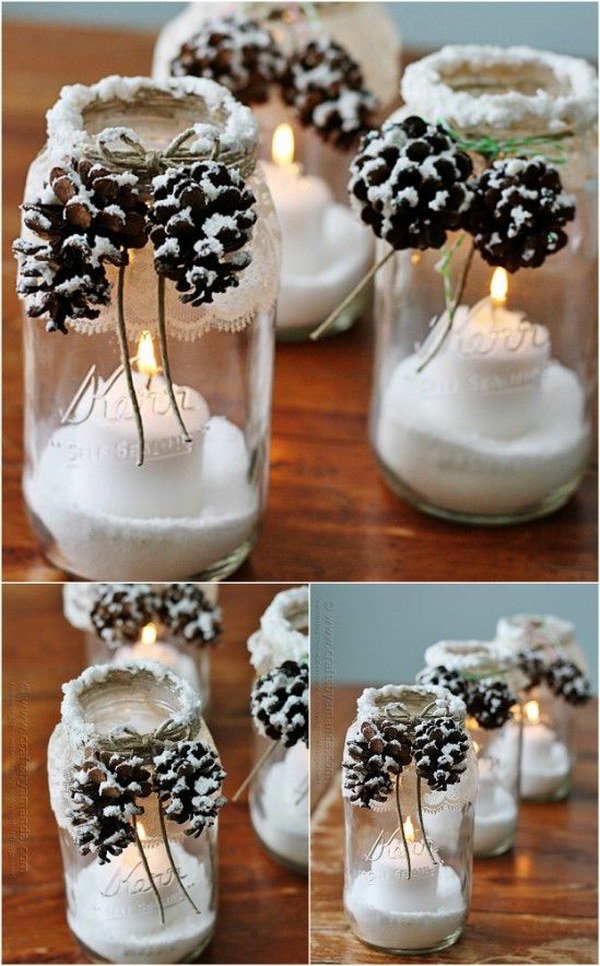 Haven't you decorayted your front door yet? Recreate the design below and impress everyone who comes to visit you.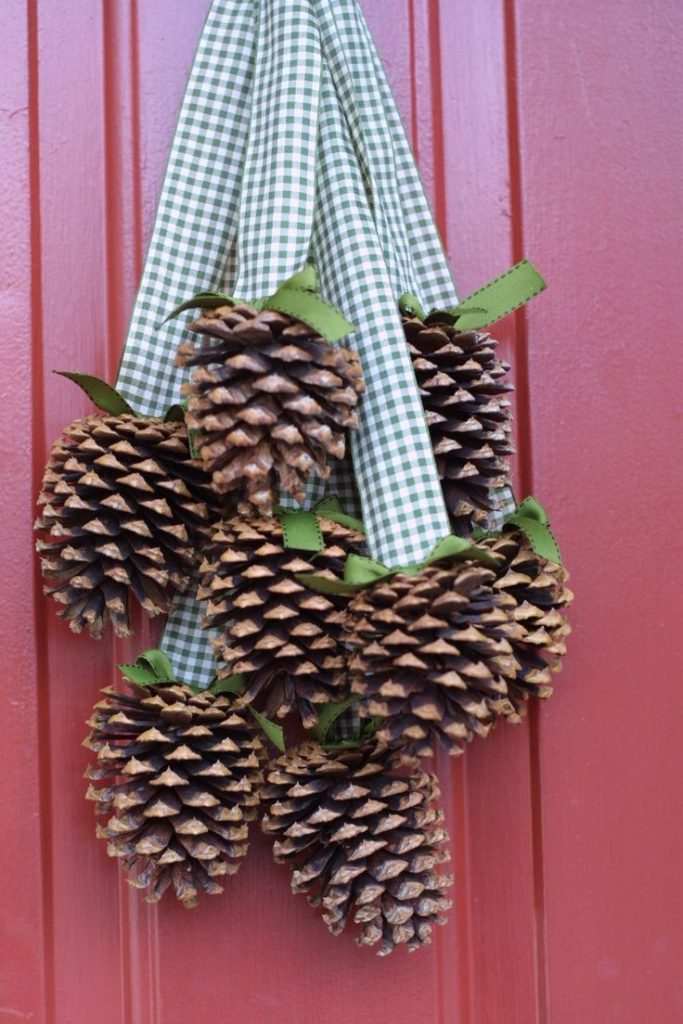 What do you say about coloring the pine cones green and turn them into mini Christmas trees? They look super cute, so what are you waiting for?