If you love adventure and want to travel often, then you may choose to do this with a camper. This is what Megan and Drikus from the blog Fiddy States are actually doing to explore the beautiful places around the United States.
And what is really inspiring, is that they bought a camper, that looked ugly, and transformed the inside completely and now it looks like a perfect home.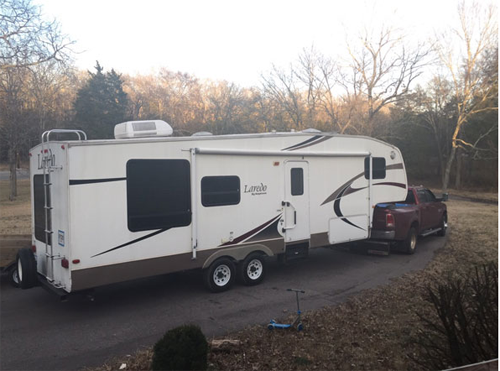 So, they bought a fifth wheeler RV in a quite fairly condition and gave it an amazing makeover. They chose to divide the space into 4 main areas: living room, dining room, kitchen and a bedroom and the final result was absolutely amazing.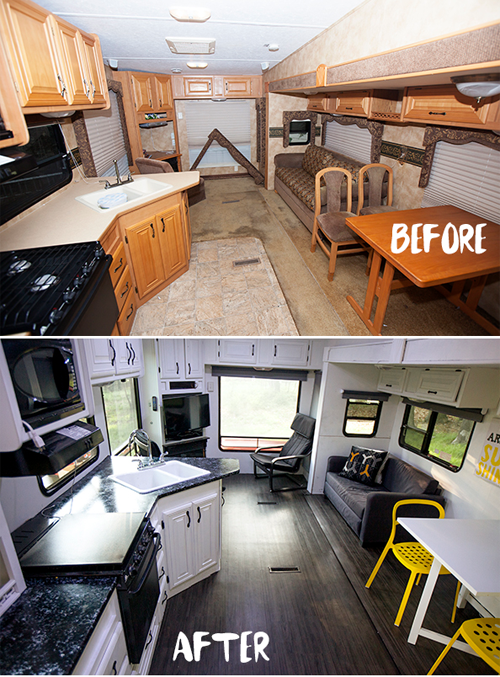 Find more photos and details on the next pages!