An accent wall can definitely change the look of the whole room, whether that will be the living room, bedroom or maybe even the bathroom. Today, we have picked several bathroom accent walls that are definitely meant to steal the show.
So, as you probably know an accent wall is the one that is somehow different from the rest of the walls in the room. And there are many options of how it can actually differ. For instance, it can be in some darker shade than the shade used for the rest of the walls. Or it can be in some vibrant color adding a pop of color in the room. Besides color, an accent wall can have a different texture – it can brick, stone or wooden wall. And yet there is one more option of using a wall mural as an accent wall. The following ideas feature all of these possibilities, so go ahead and check them out and get inspired for your bathroom decor.
Floral Wall Mural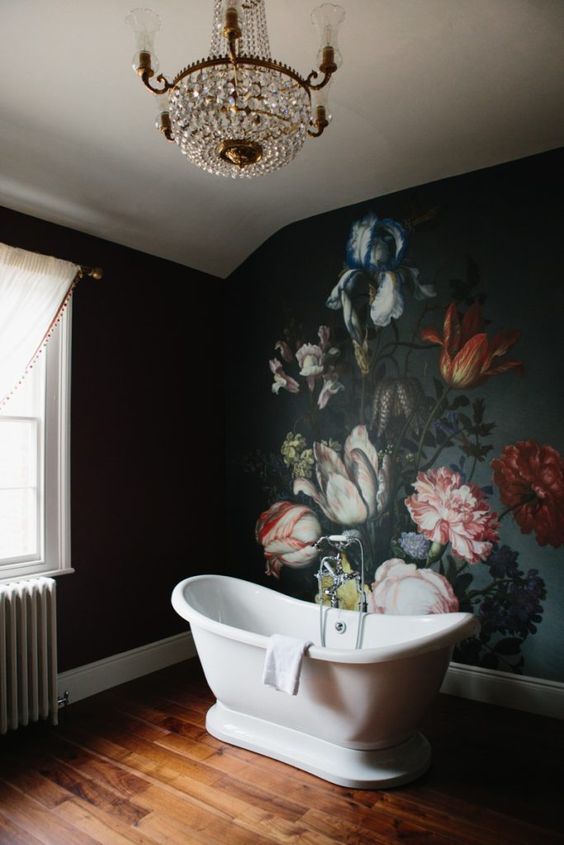 Black and White Printed Tiles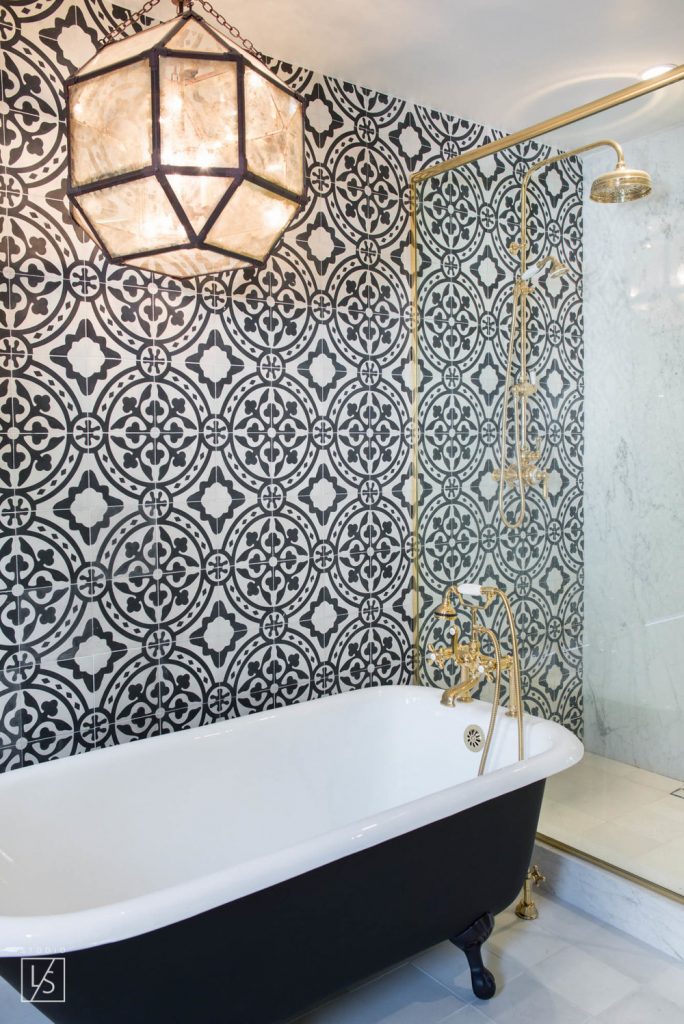 Faux Stone Tiles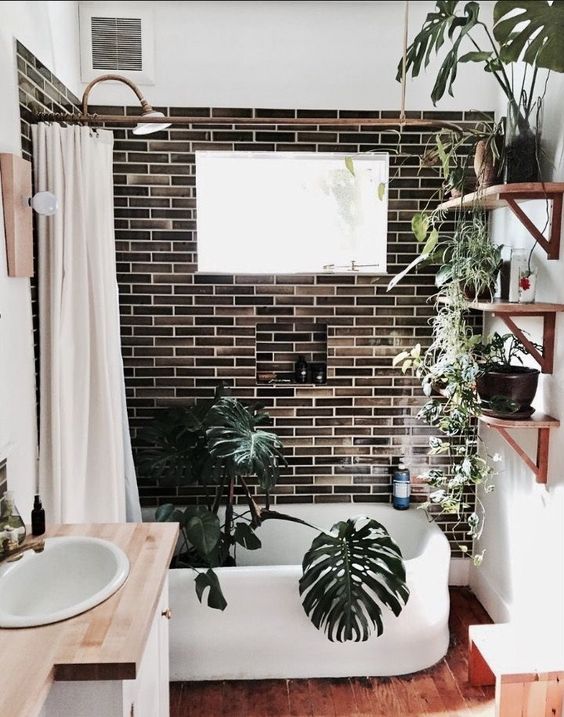 Grass Accent Wall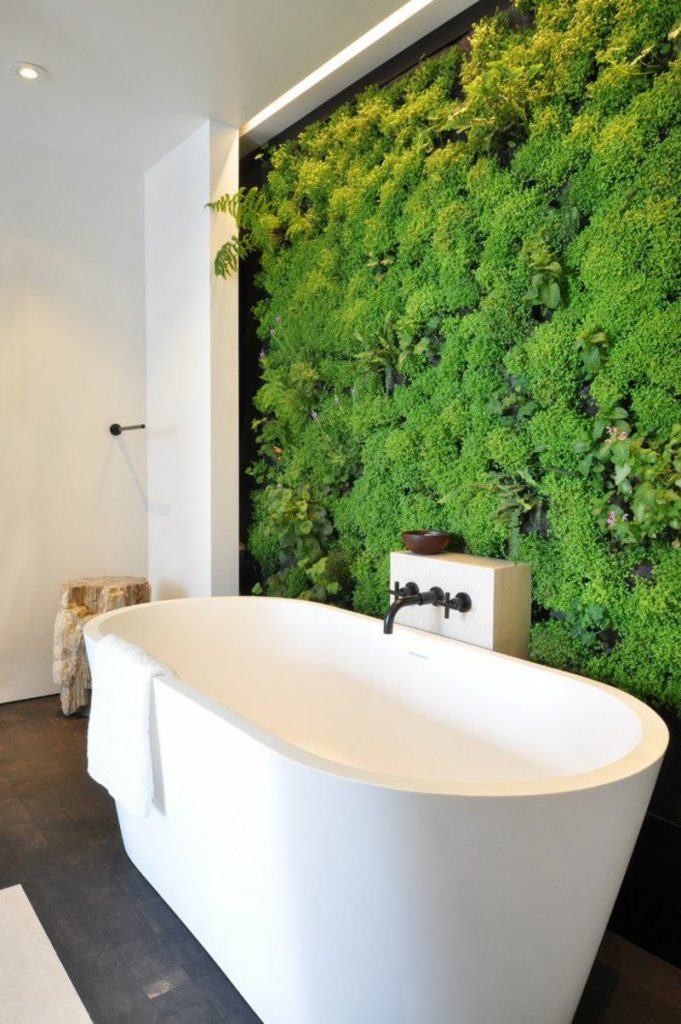 Impressive Wall Mural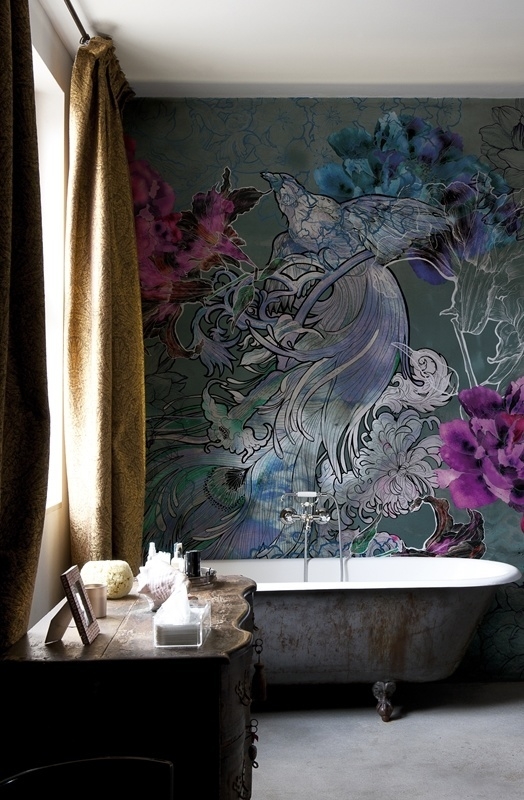 Wooden Panel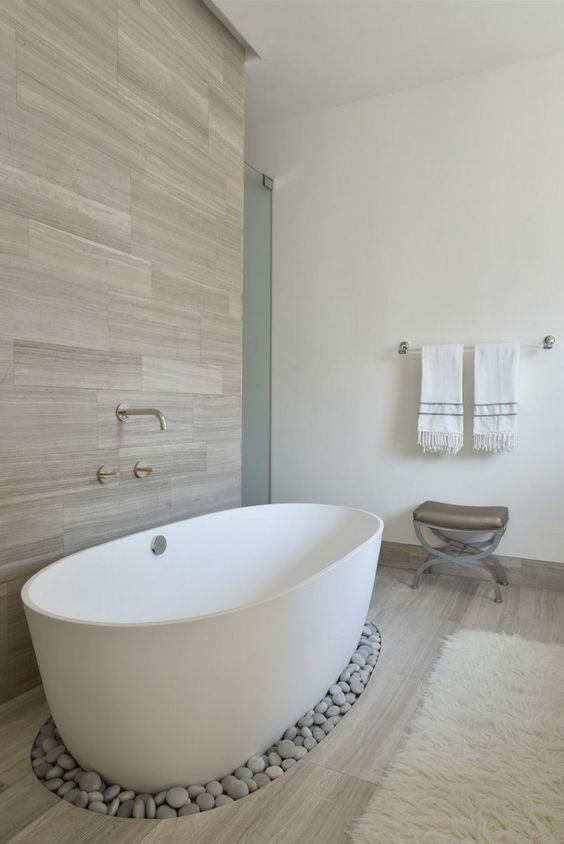 Two Tone Wood Accent Wall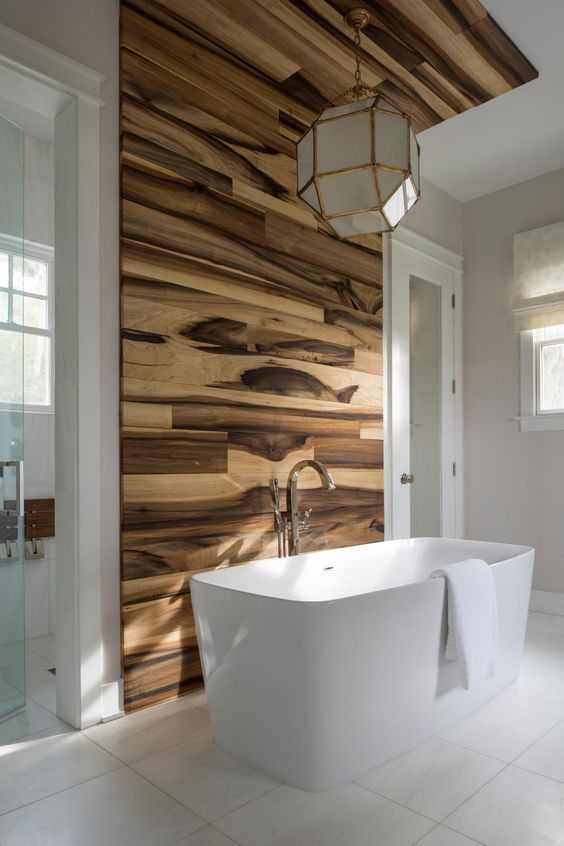 Find more bathroom accent walls on the next page!