In order to make your outdoors more inviting, you will of course need to have a seating area, and not a plain one, but instead a one that features a fire pit. A fire pit is a natural invitation to a gathering and that is why it looks best when placed in the middle of a seating area. Today, we have picked several inviting round fire pit areas that may get you inspired to wish for one such area in your backyard too.
So, it's all about having a round patio, whether stone, brick or wooden one. The fire pit will of course be in the middle of the patio and of course it should be a round fire pit. And then, around the fire pit you should place several chairs or maybe a curved seating area with a bunch of cushions and pillows to be more comfortable.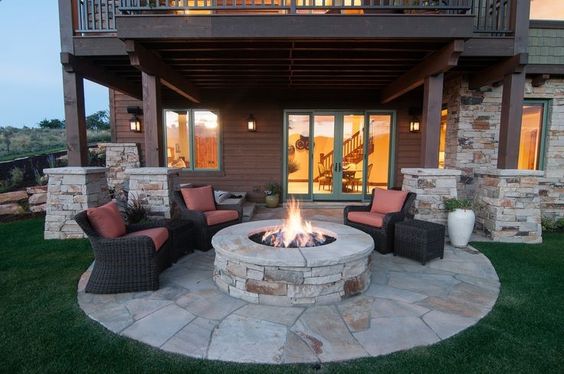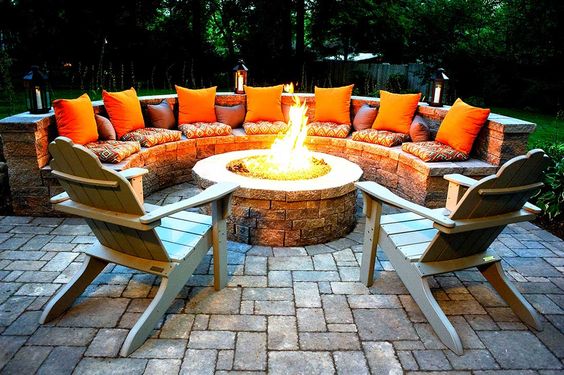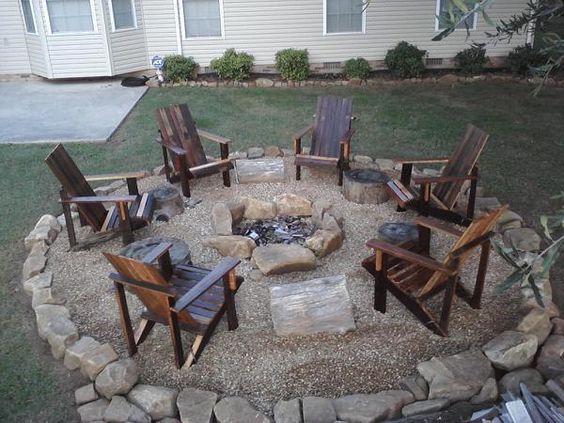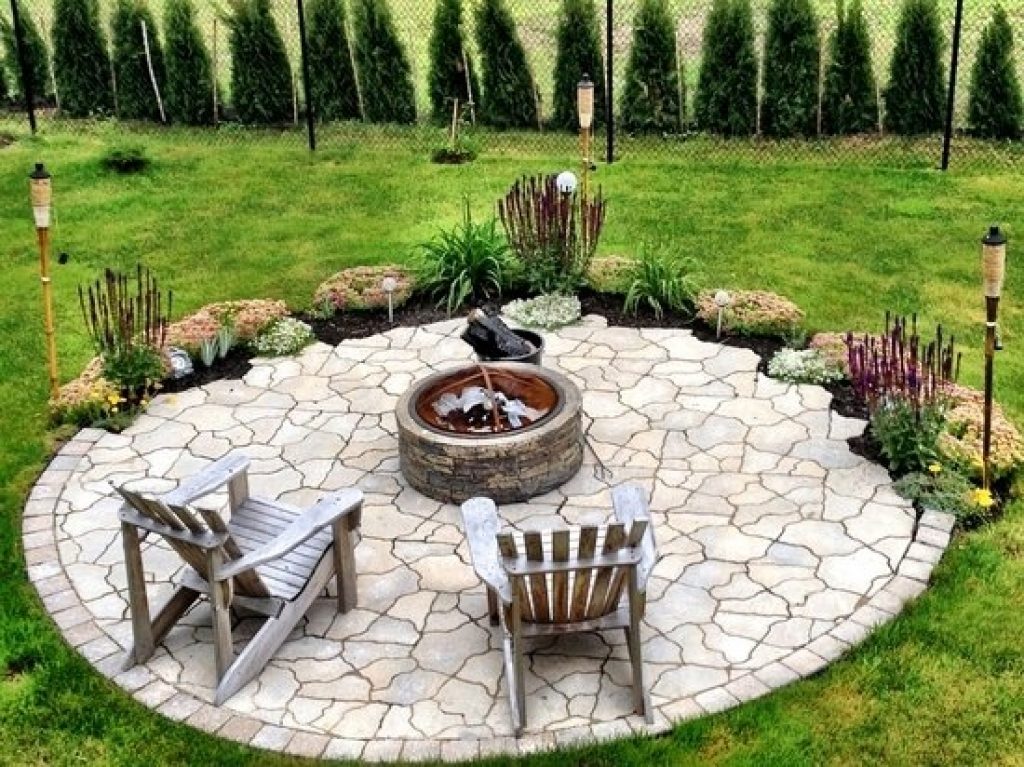 Round fire pit areas are great gathering spots for the chill summer nights, which is one more reason why you should wish for one such area. Make it as comfortable as possible and spend more time over there with your dear ones.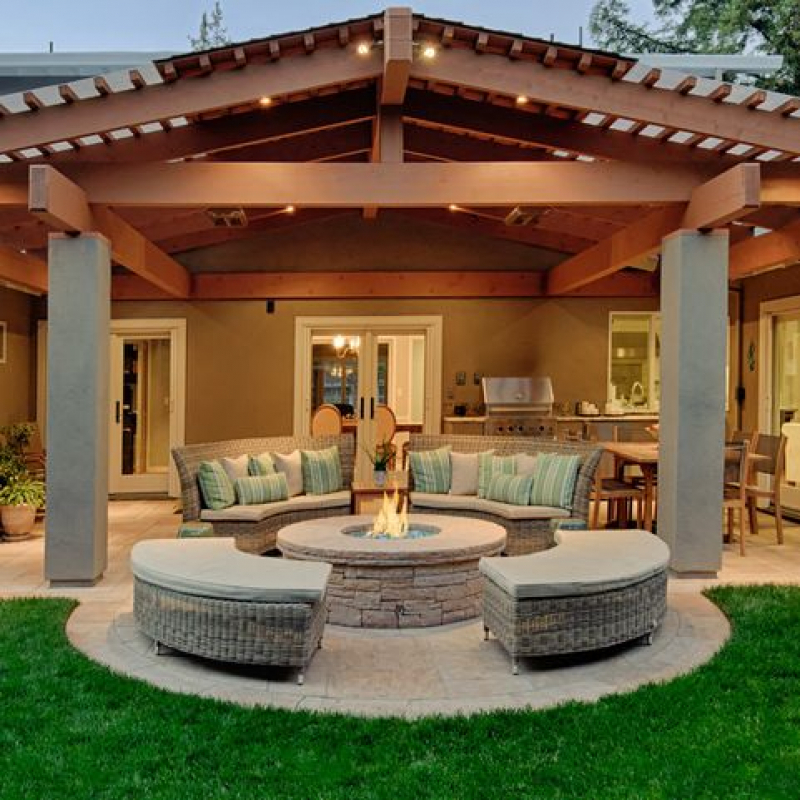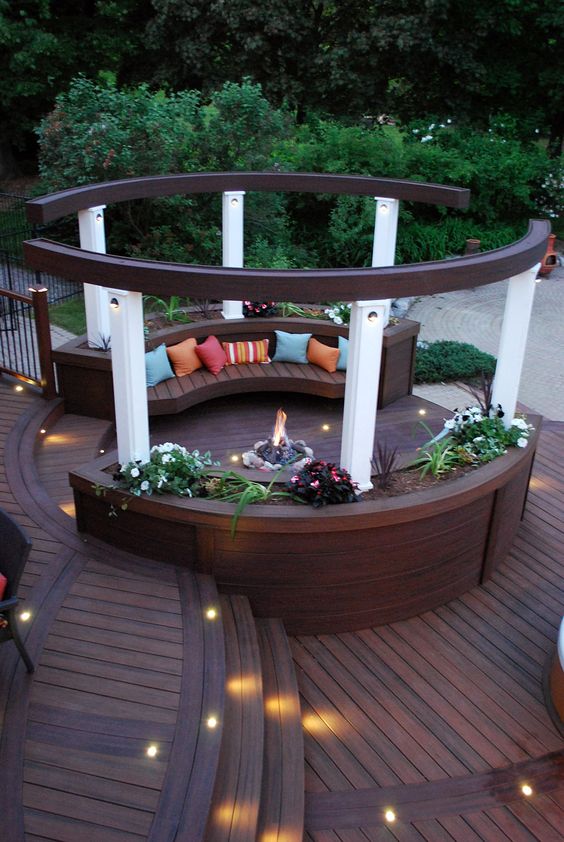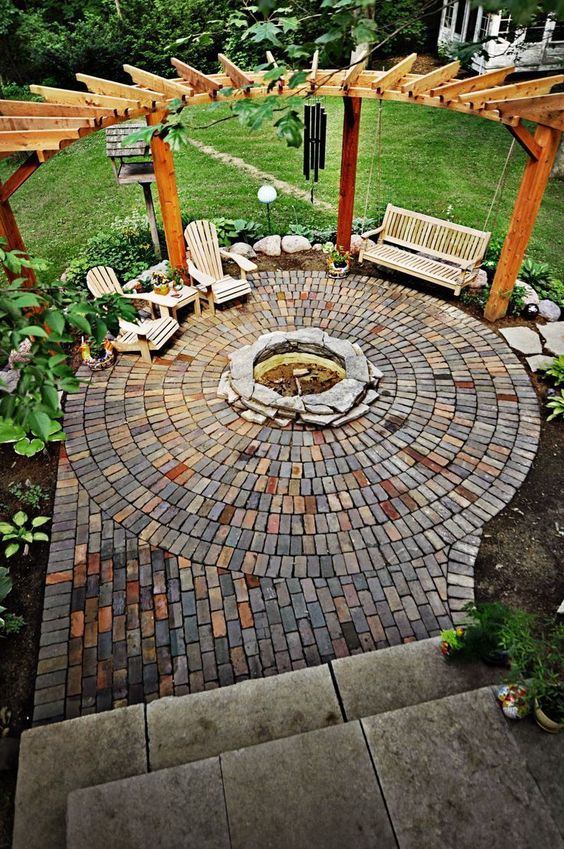 Find more ideas on the next page!