Good day amazing people! It is time for bringing the cozy look in your home. Warm colors will make it up for the lower temperatures. And today I bring you some great tips on how to do it in the living room. Read on and check these awesome fall living room ideas!
See also:
FALL MASON JAR DECOR IDEAS THAT YOU CAN MAKE WITHOUT SPENDING TOO MUCH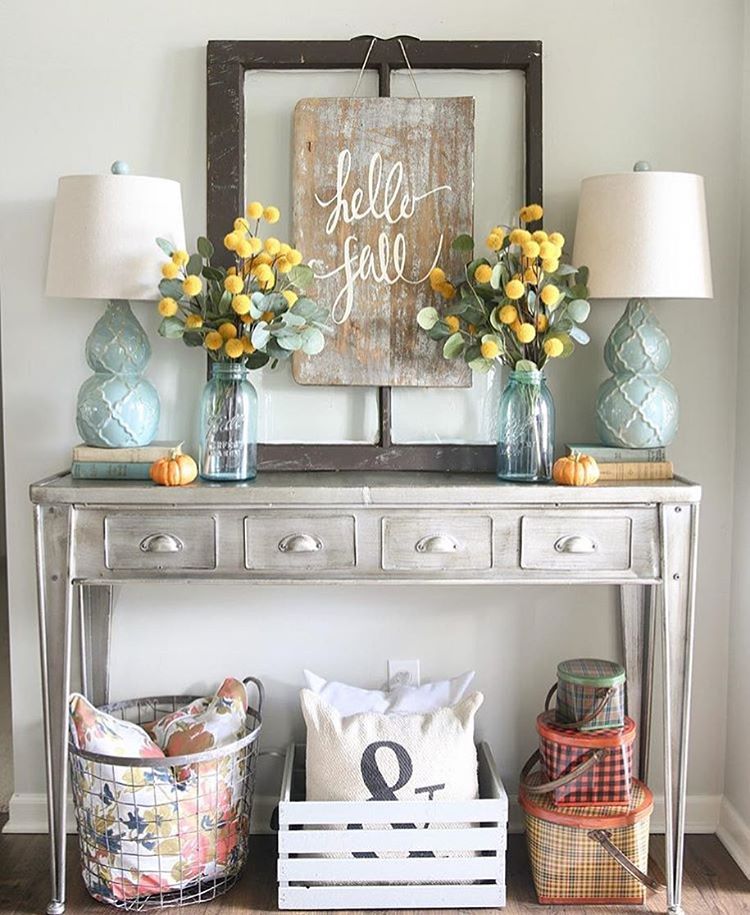 Your living room is the place where you would spend most of the day, and also welcome your guests. So, how to decorate it to fit the fall spirit?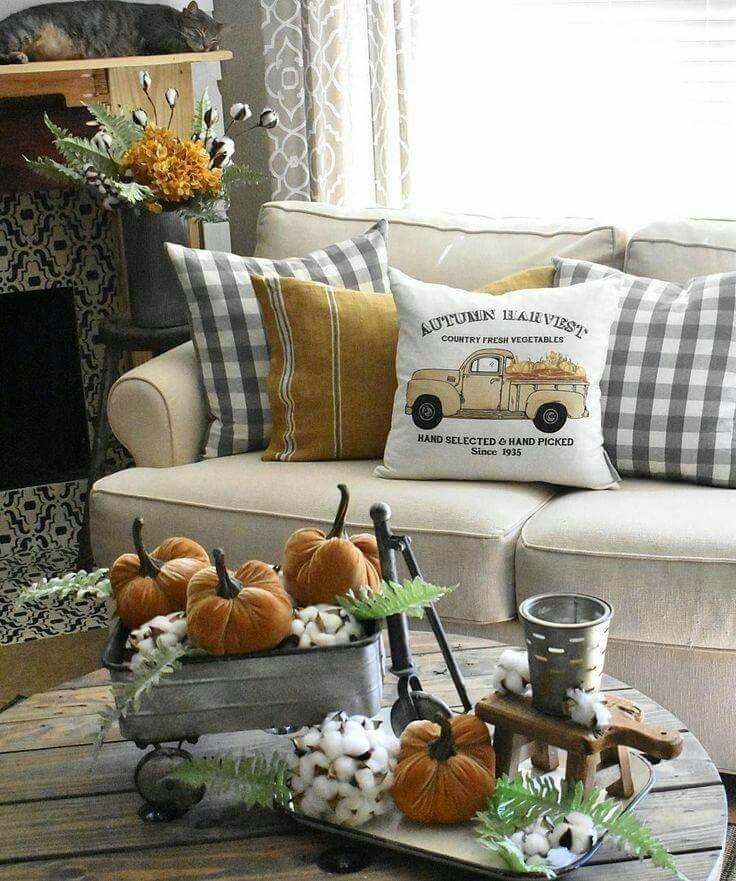 Console table vignette
If you have a console table in your living room, then this is a perfect place to decorate. It will bring that special charm. To do this, designers would recommend you to create a vignette. To the ones that are not familiar with this one, a vignette is a group of objects that are similar in style or color. You should combine these together and get the perfect decor. Try adding items with different heights. Like this example, you can add a few pumpkins that vary in height.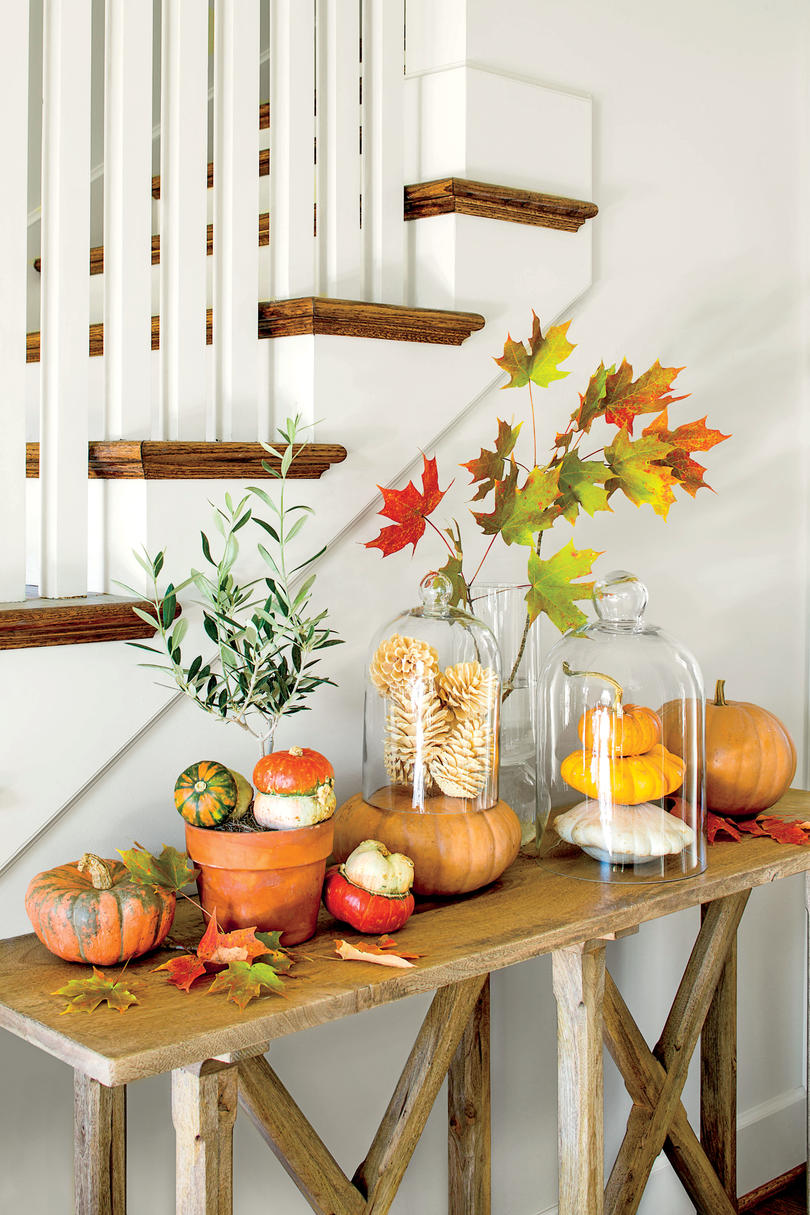 Cozy corner
Creating a cozy corner can be a great idea. This one can act as a reading nook too. You can use a chair, or even lay a blanket on the floor. Throw a few pillows for some extra comfort.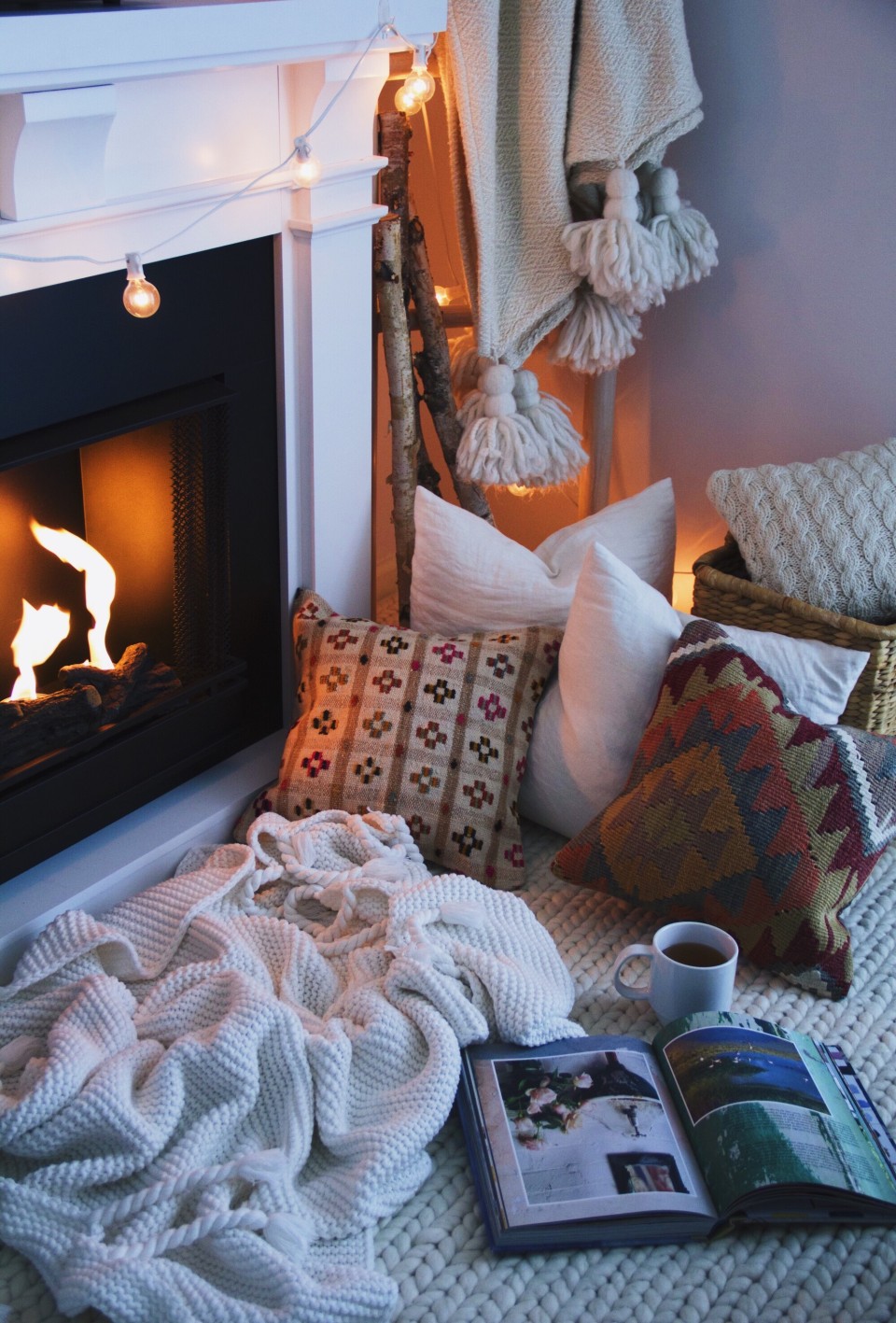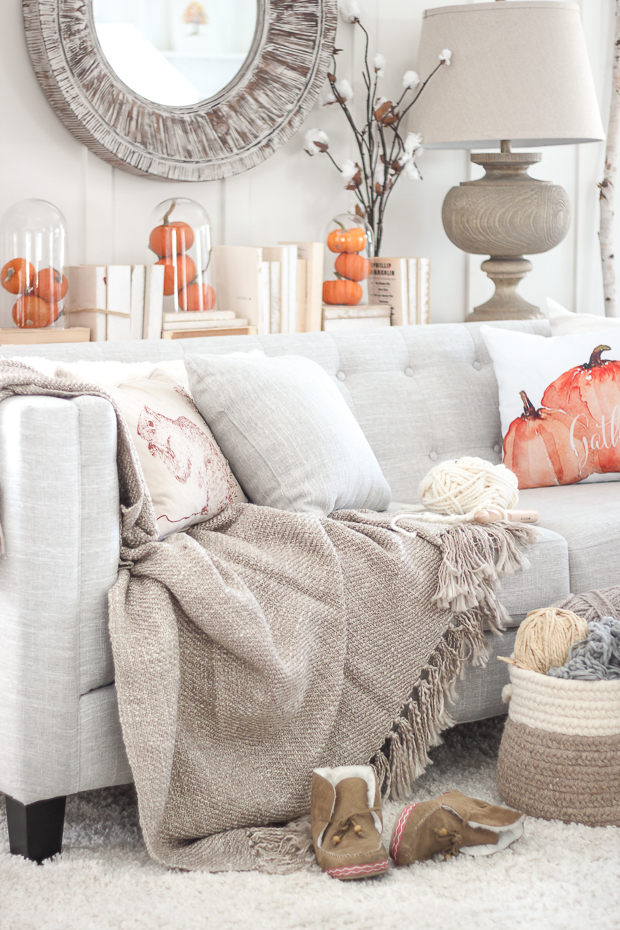 For more great tips, go to the next page: