Good day to you creative people! Are you ready for some wonderful decor ideas for your summer events? I am so excited for sharing these ones with you. Sunflowers look magnificent. With the bright yellow color, they bring a fresh look and summer vibes. They are also a symbol of faith and loyalty. These pretty yellow blossoms love staring at the sun. They follow it from east to west every single day. If you love to bring a bit of magic in your home, then you can try with these Sunflower Decor Ideas. Check the stunning gallery and get inspired!
See also:
DIY HANGING FLOWERS DECOR PERFECT FOR YOUR SPECIAL OCCASIONS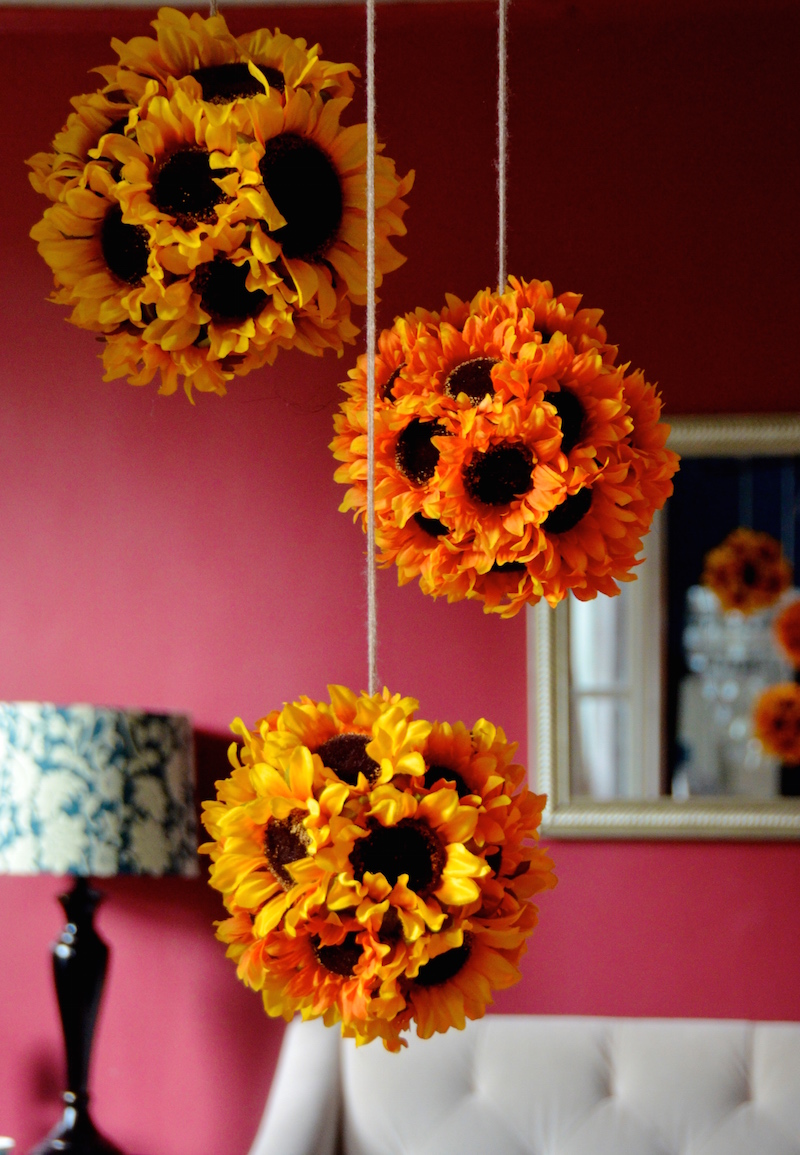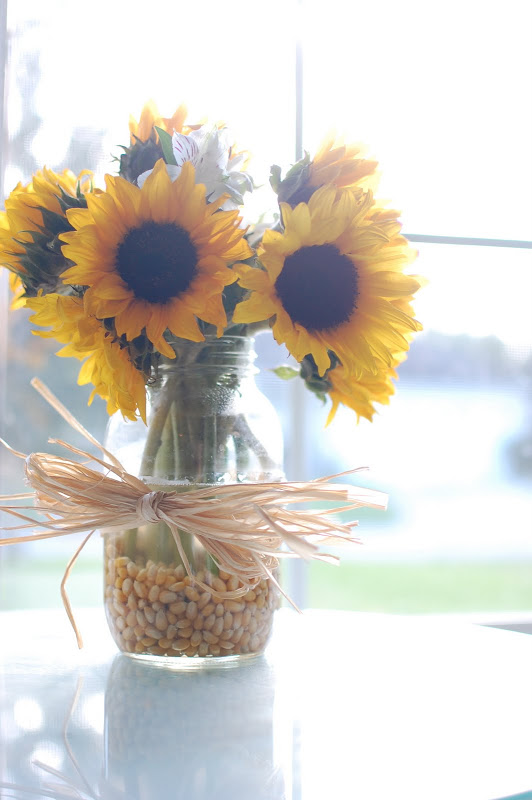 Ready to DIY!
Faux or real, it does not matter. You can always make stunning decorations using the Sun's admirers. You can make beautiful floral arrangements, wreaths, and even flower balls. The possibilities are endless.
Hint: If you want to make a sunflower ball, then take one Styrofoam ball and a bunch of faux flowers. Take the blossom off the stem and poke a hole in the ball. Secure ti with glue. This will make a stunning decoration for a birthday, an outdoor party, or even a wedding!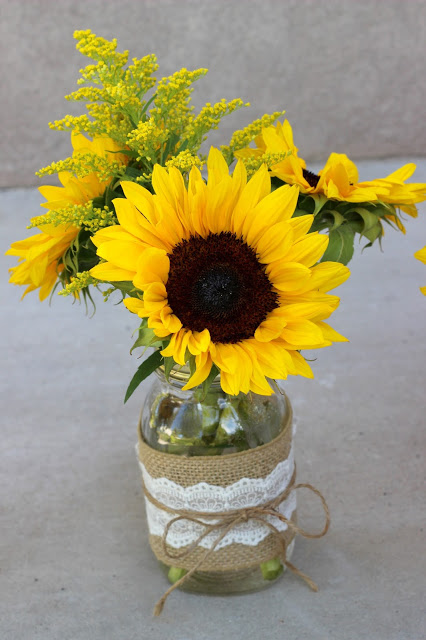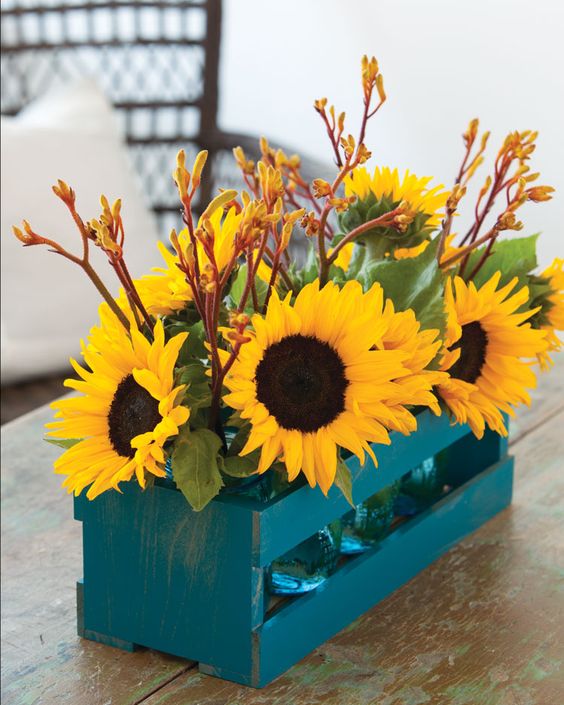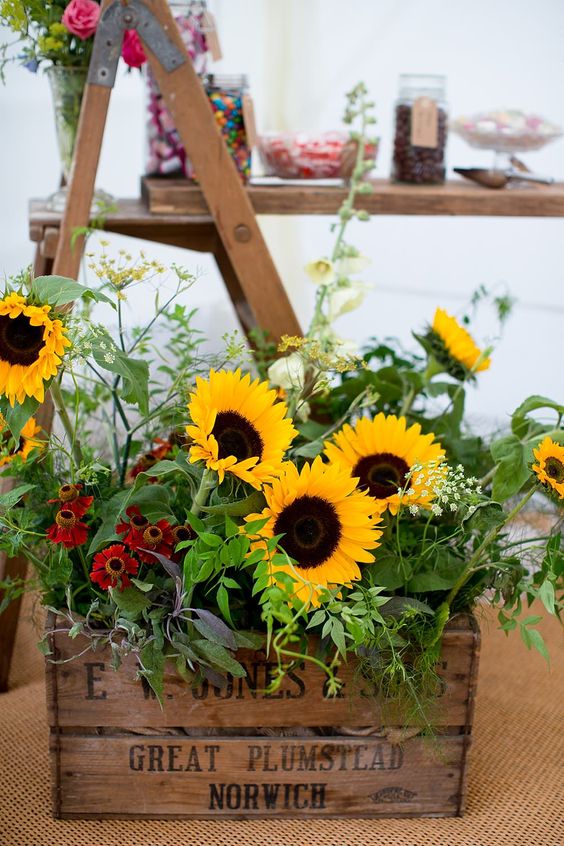 For the rest of the ideas, go to the next page: