Are you bored with the way your interior design looks like? Do you feel like you have to change something but you are wondering what should that be? If you are short on money and you wish to update your home decor on a budget, we have a wonderful idea for you. If you just change one wall in your home, the whole space will look so much different and refreshed. So, it seems that it's the perfect timing for an accent wall. In this article you will have the chance to see some Accent Brick Walls That Will Make You Say Wow. The brick has long been used in both interior and exterior designs and it hasn't gone out of fashion yet, and it doesn't plan to do so anytime soon! Check out the interior design with accent brick walls and see whether you would like to make such a change in your home!
The dark bricks really manage to make a statement in any room. They have a dramatic appearance which is not hard to notice at all. If you love bold interiors, you may want to try these astonishing bricks out.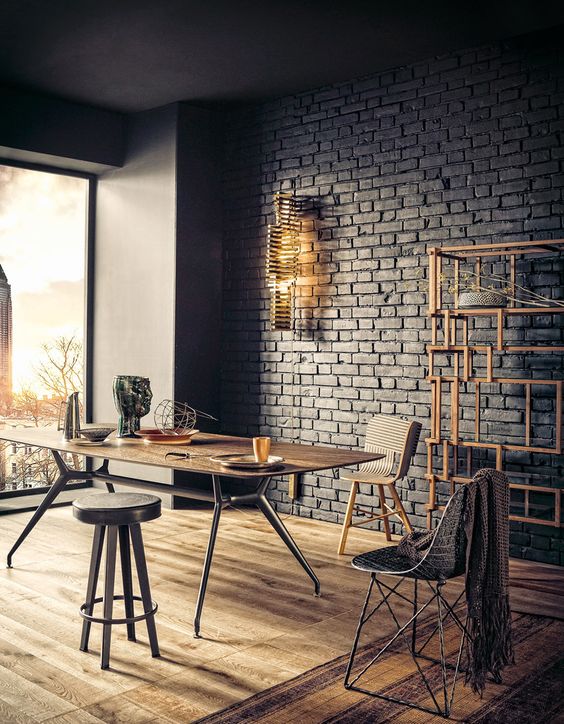 What do you say about using the bricks in the kitchen as a back splash? This is definitely an extraordinary design that will match your modern decor with ease.