Are you looking for some creative ideas? I have some nice tropical party ideas to share with you. They are the perfect choice for your summer parties. Seems like everyone is going crazy for this specific theme. It is fresh, colorful, and the best thing is that it is perfect for any occasion. Check these ideas before you plan your event!
See also: COCONUT TABLE DECORATIONS FOR YOUR TROPICAL THEMED EVENTS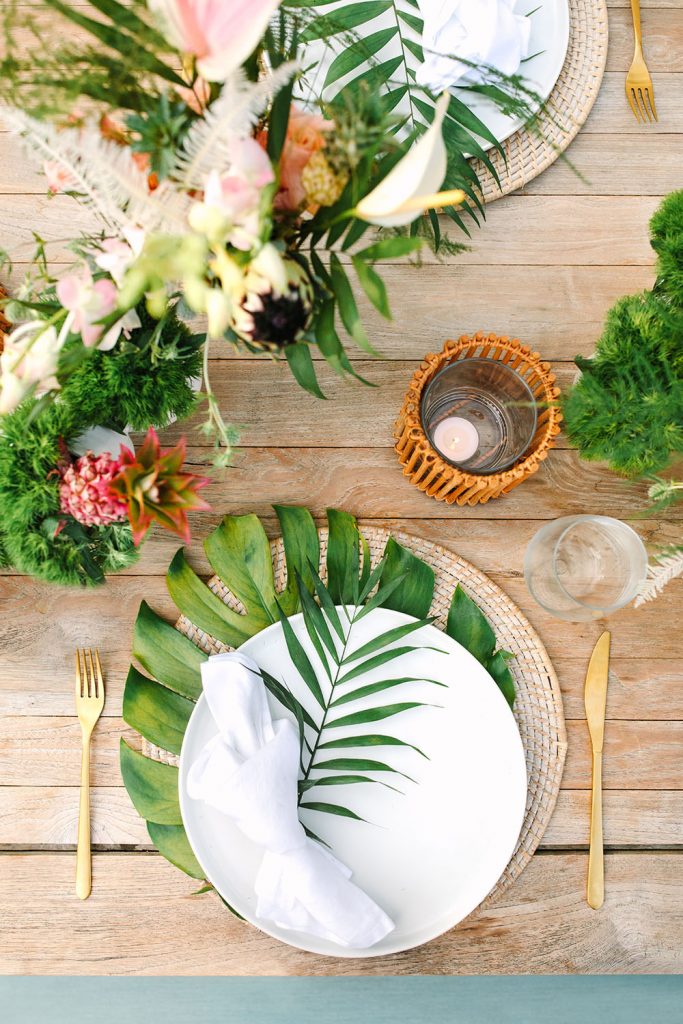 The thing that we love the most about the tropical-themed party is the mix of colors and textures. It will take you to a tropical island, while everyone enjoys your party. And we really love the simple table settings. This example shows you how to do it with less effort and supplies. You will need a simple woven mat as a base. Add a tropical leaf over it. You can buy these for cheap at craft stores, or even order them online. Place a simple and minimalist white plate over it. Add another smaller leaf on the plate. You can add a white simple napkin too. Your tropical table setting is now all ready.