You don't have to spend your life hating the carpet on the stairs just because you think it will be too expensive to replace. In fact, you can actually just pull all the carpet out and get a brand new look easily and quickly, without spending a fortune.
We will show you how a couple took it all out and replaced it with something much better. The project is very easy and I'm sure that you will like it!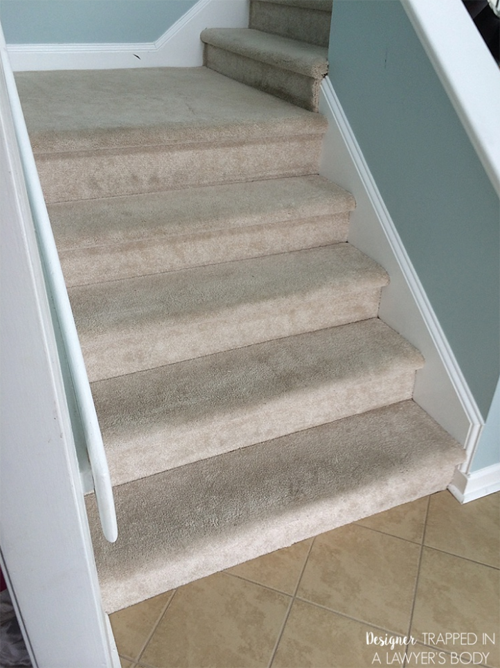 The staircase makeover took them two days to complete. The first step they did was to get rid of all the nasty, boring, beige carpet. Once they removed the carpet, the team started to paint new stair treads and rises that they bought separately.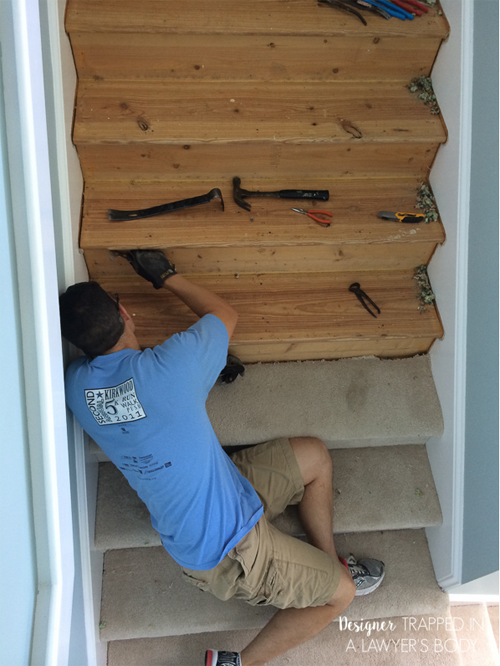 They applied only one coat of stain and it dried quickly. Then they were able to put a coat of water-based polyurethane on before they went to bed the same night. They decided to pant the risers black to create some depth and variations on the staircase.
Once everything had dried, the couple then trimmed them to the correct sizes so that they would fit their specific set of stairs.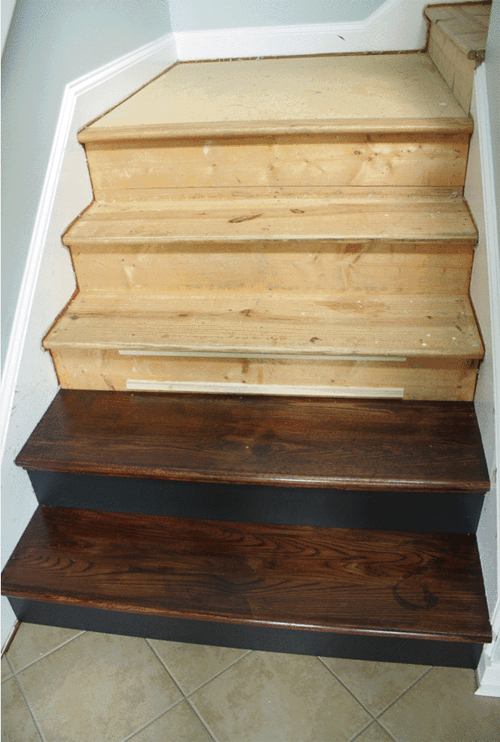 To install the pieces of wood in place, they used a strong glue adhesive, then followed up by using a nail gun to really secure it in place.
They repeated those steps over and over again until every riser and tread covered every step of the staircase.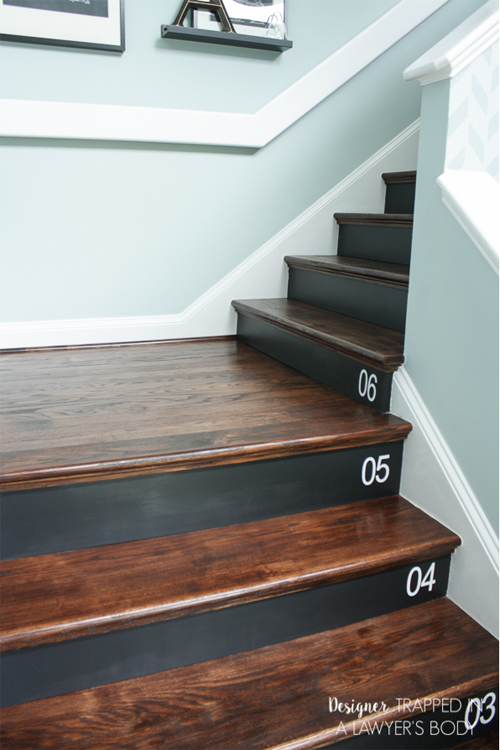 What do you think about this staircase makeover my dare people? If you find it amazing share it with your friends!