IKEA RÅSKOG cart
The $30 IKEA RÅSKOG cart can be used in every part of your home serving as great storage solution for versatile items. You can use it in the kitchen for storing some of your kitchen utensils or supplies that will help you prepare your meals much faster when you have all the ingredients at hand. And the best thing of all is that you can move this cart where you want.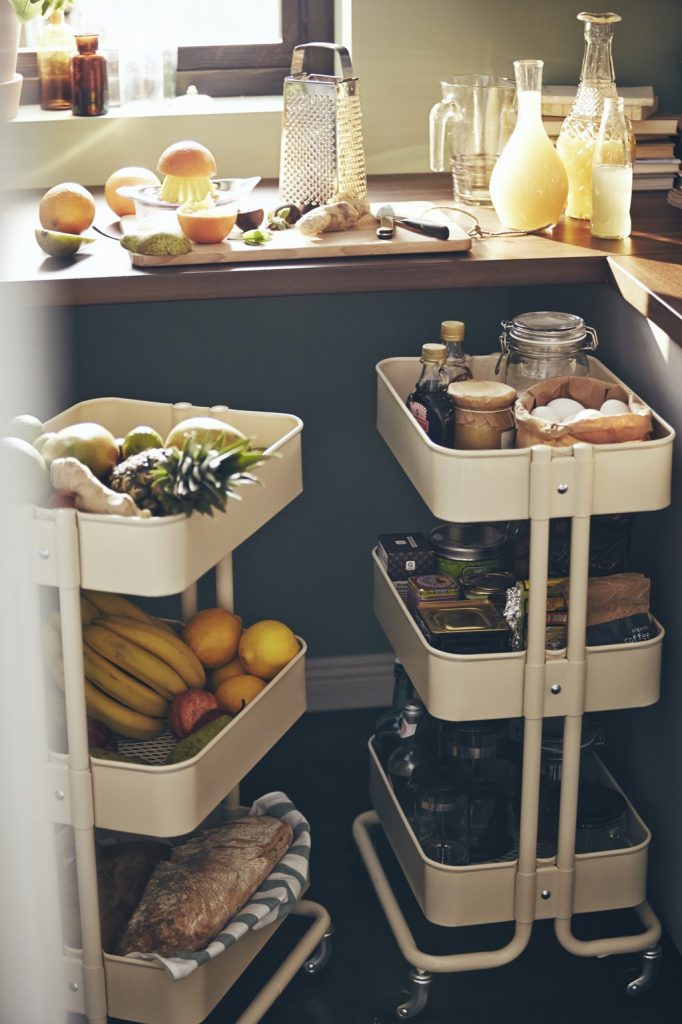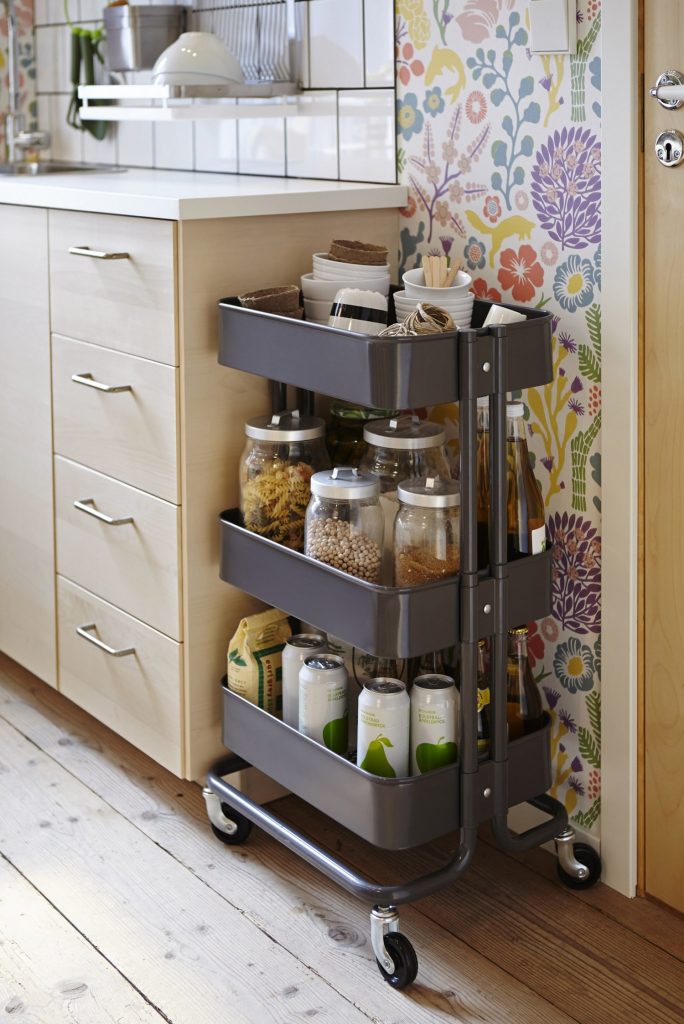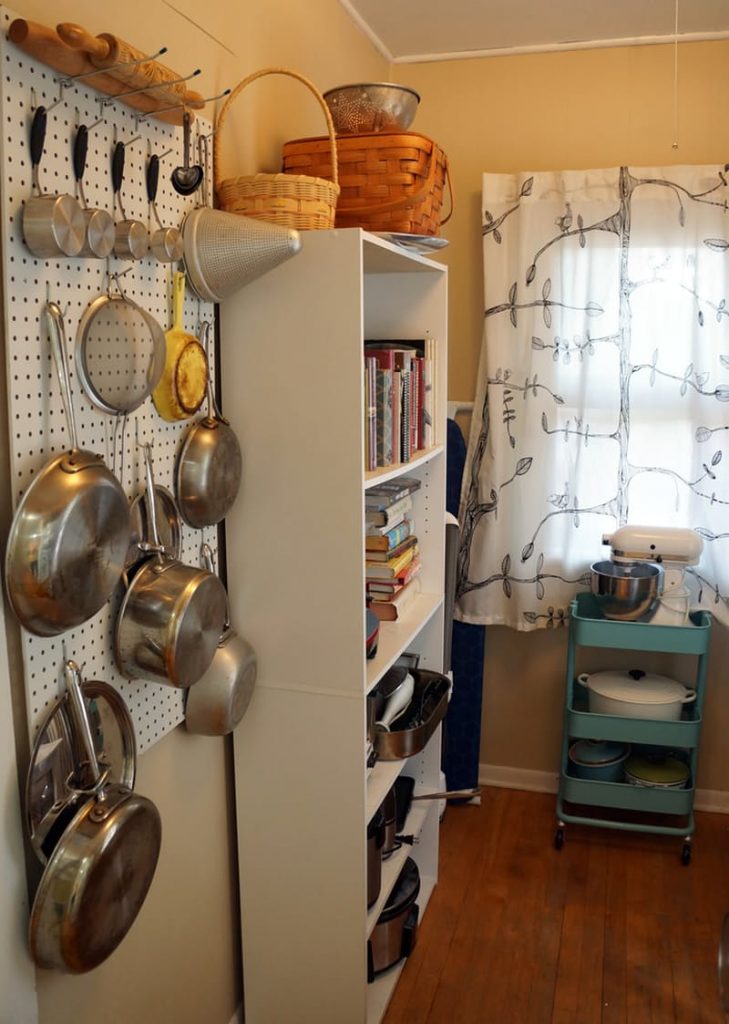 IKEA Hyllis Shelves
This amazing shelving unit is perfect choice for your kitchen. It should be fastened to the wall and the back panel has predrilled holes to make it easier. It offers great storage space for your kitchen utensils and gadgets. It is often made of metal and you can choose to spray paint it so that it can fit in your kitchen decor.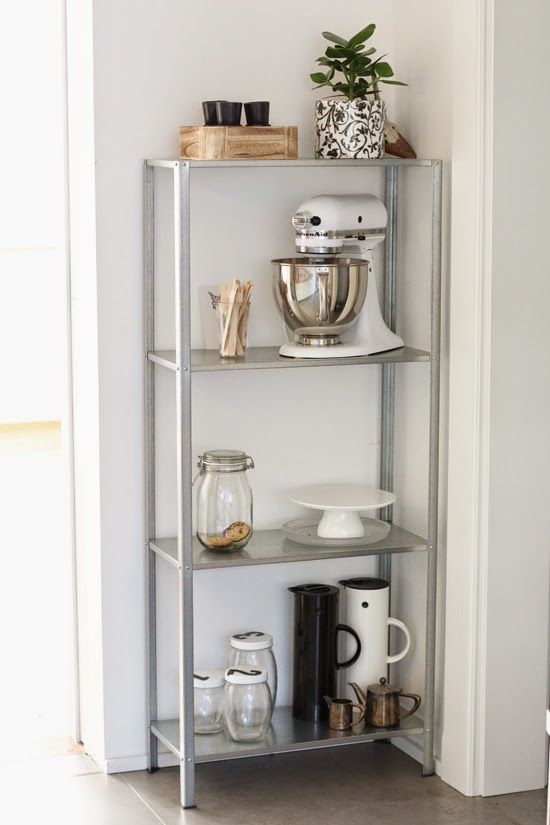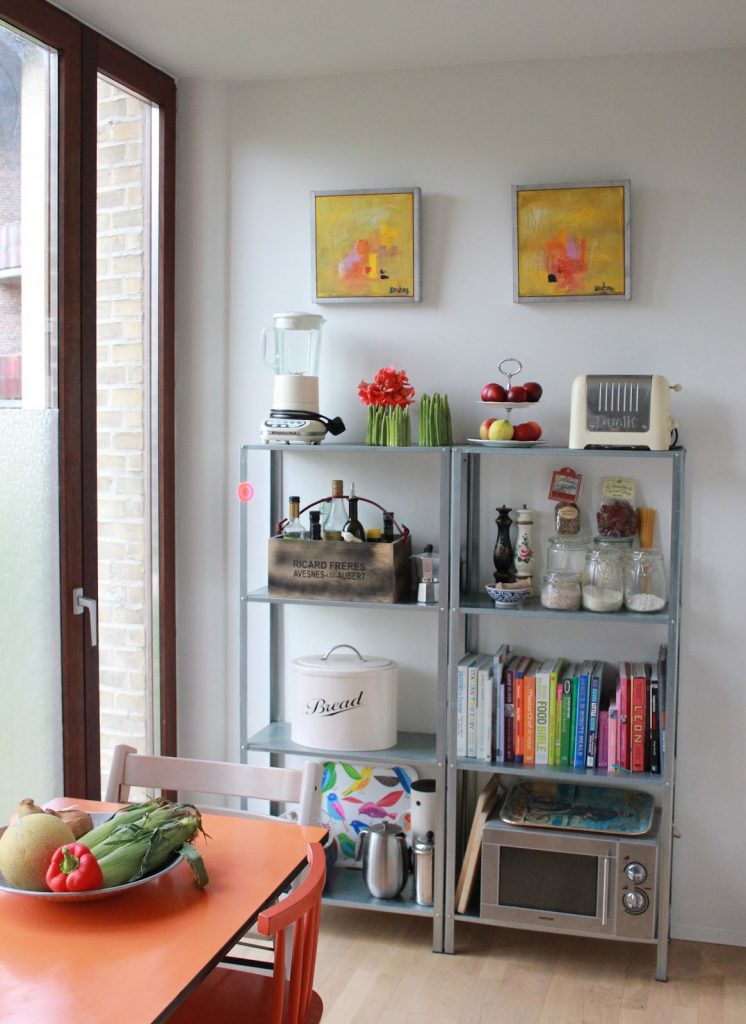 DIY IKEA Kitchen Island
You can also make a kitchen island by combining some of IKEA's products. For instance, you can take and EXPEDIT bookshelf and a NUMERÄR countertop. Also, the IKEA Billy bookcase can be perfect part of a kitchen island offering open shelving storage.