Are you up to some home decorating? You should stop right here. Today I have some nice ideas on how to turn cheap items into high-end looking ones. And it is so easy! Are you exited? Check out these DIY projects with spray paint and start with creating yours!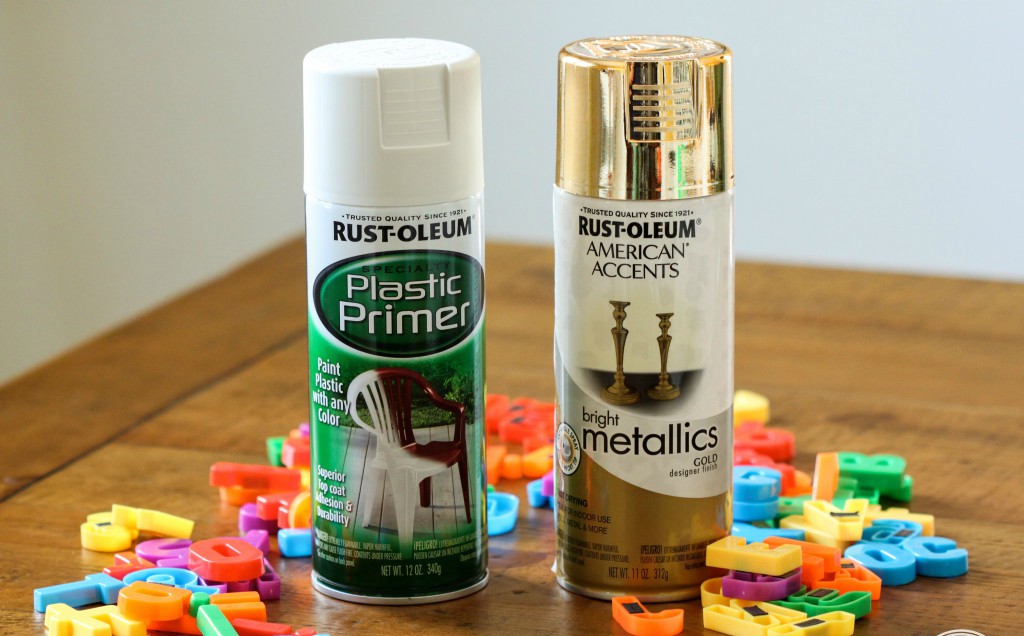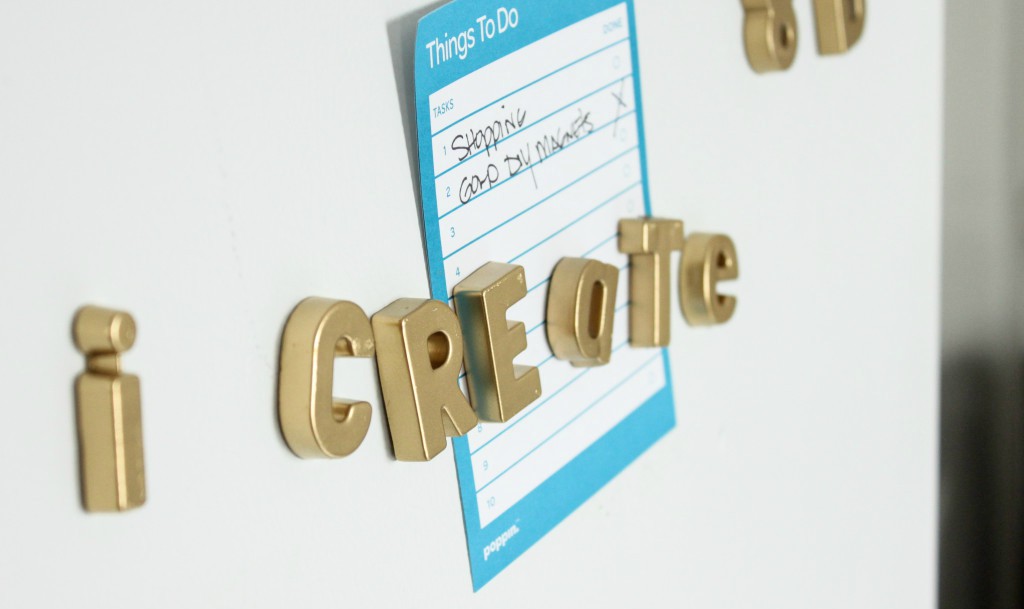 Bloggers have gone crazy about using this little hack in home decor. Seems like spray paint can turn anything into treasure. You will love this idea for sure. Take some ordinary plastic magnetic letters and spray paint them in gold. They will make excellent fridge magnets, and look stylish too! Indeed, spray paint is a cheap way to give a whole new look to old items.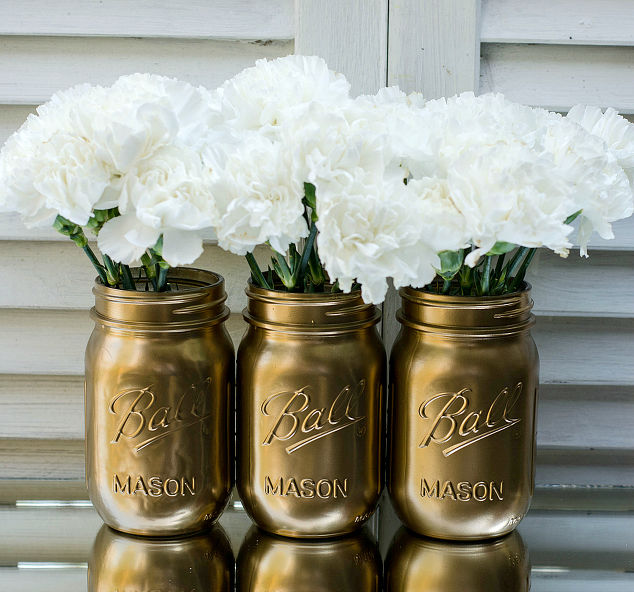 See also:
DIY FAUX MARBLE DECOR TO BRING THE TREND IN A CHEAP WAY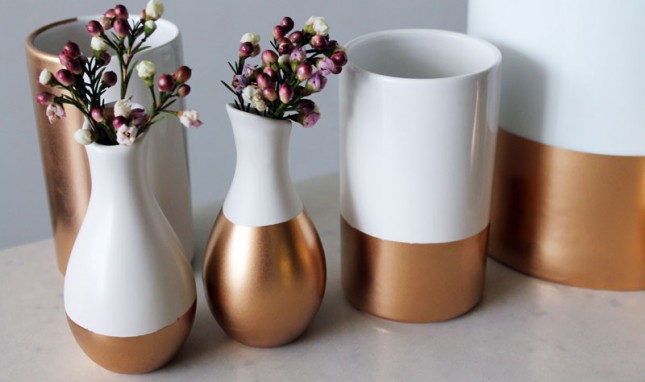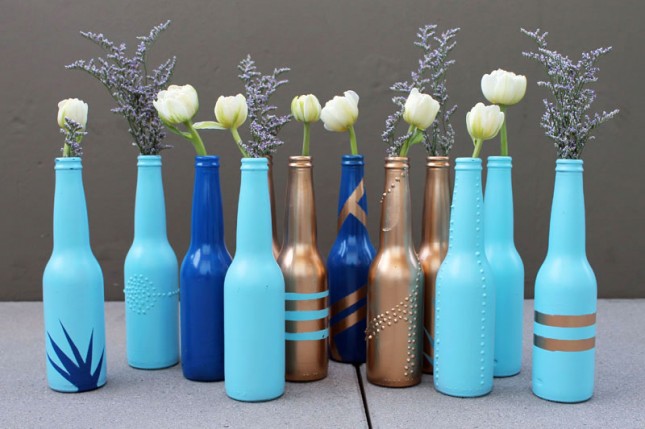 Making your own vases is an easy task. Take anything that you have, whether it is a glass bottle or jar. Paint it with your favorite color and there you have it. It is a good idea to use gold or silver color, as it is the latest trend now. You will have your metallic vases in no time!