Good day to all the people that love to create things with their own hands! If you are one of the DIY enthusiasts just as I am, then you must have all sorts of craft supplies at home. And I bet that you have lots of ribbons. White, pink, black, floral, tufted, striped, and so on. These are so handy when it comes to making your own crafts. But, having too many means that you will have one pile of ribbons and you will not be able to find the color that you need. The solution? A smart way of organization will keep all of them in one place. Plus, you can easily reach each one. What can be better than that?! Check these Ribbon Storage Ideas and be amazed by their brilliance!
See also:
CRAFT ROOM ORGANIZATION IDEAS THAT ARE PURE GENIUS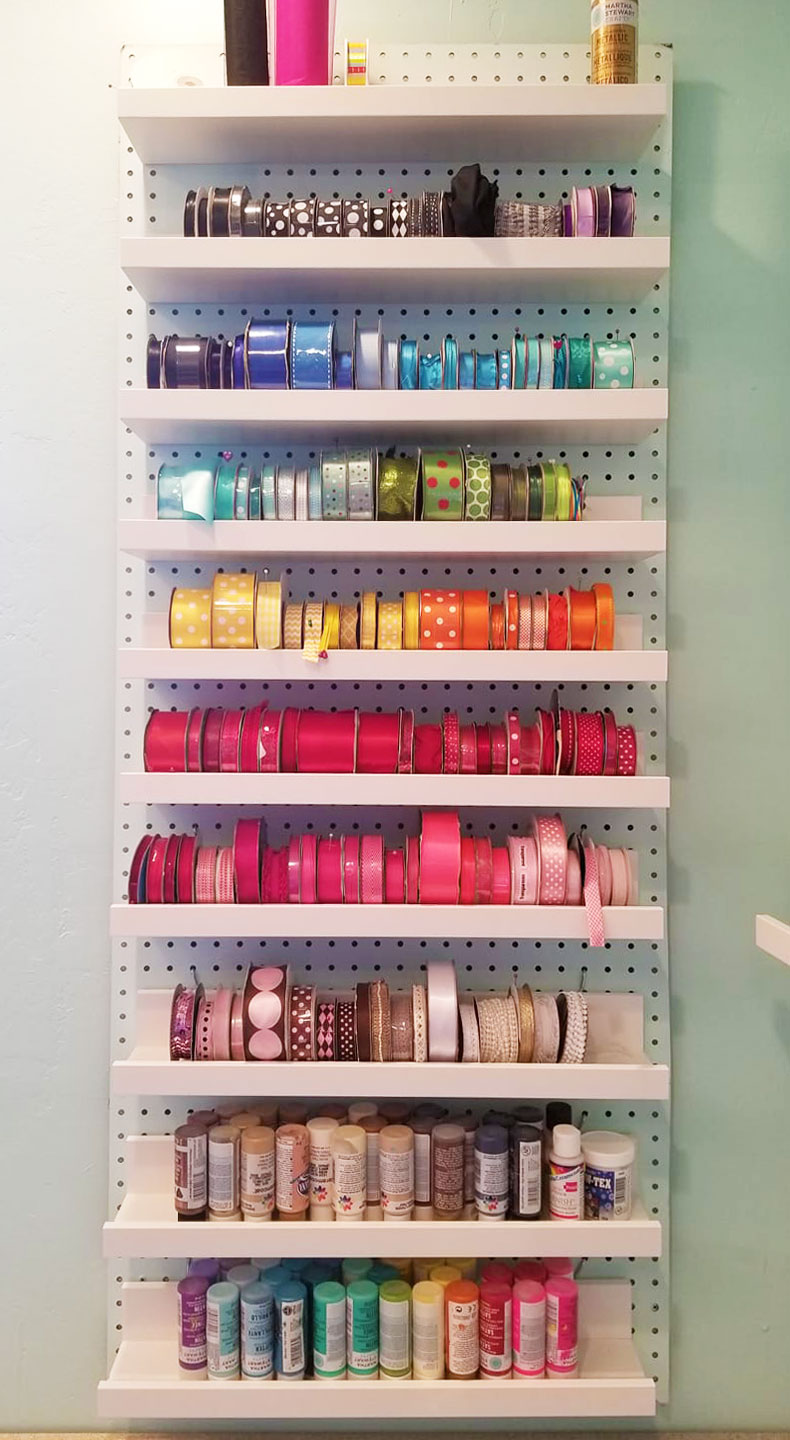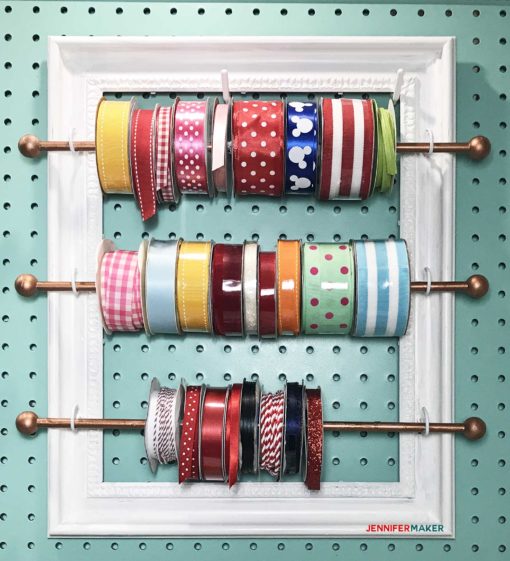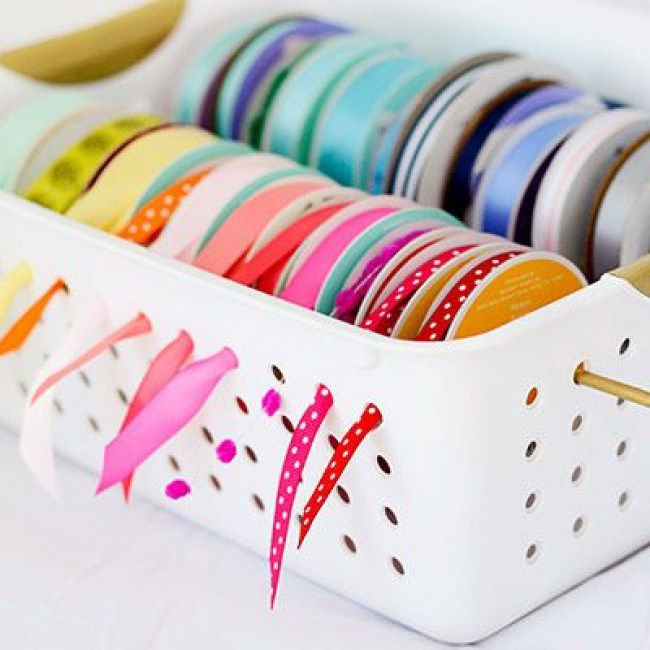 Amazing trick: A cheap plastic basket can be so much helpful. You can easily organize all of your ribbons like this!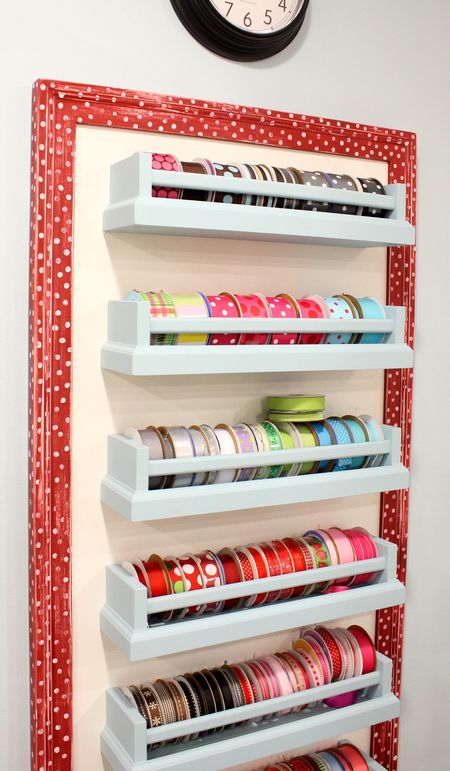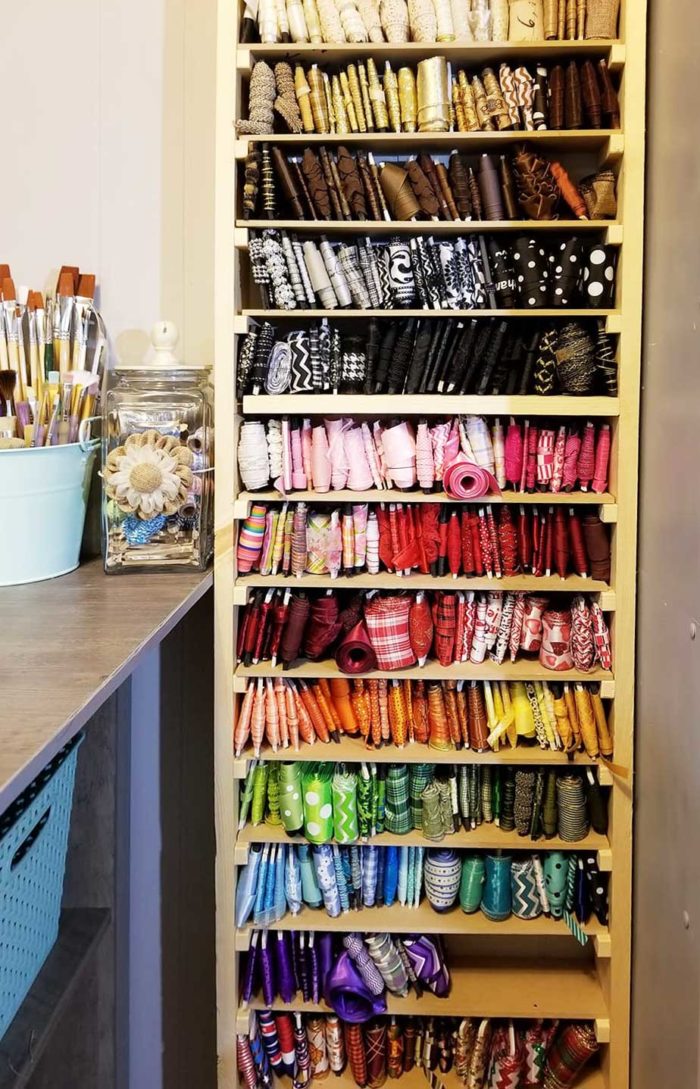 For more Ribbon Storage Ideas, go to the next page: