Bathroom and toilets are special sanctuaries where people start their mornings each day. Whether a person is constructing a new home or renovating an existing home, it is important to be updated on the current bathroom trends. The new trends are considered to be very effective and subtly stylish. Many bathrooms require makeovers to transform them into current bathroom trends. These trends will guarantee a comfortable and stylish home. The current bathroom remodeling trends include:
Single Material Room
This bathroom remodeling trend was popular in the 80s, but it has made a comeback into the recent remodeling trends. It is a trend that makes use of one material in the whole room, from the ceiling to the floor. If done perfectly, it can transform your bathroom into a special and impactful part of the house.
Tiles are the most commonly used in this trend. However, any material such as concrete and plaster may be used depending on the owner's preference. A unique visual display is achieved when the use of graphic patterns is embraced.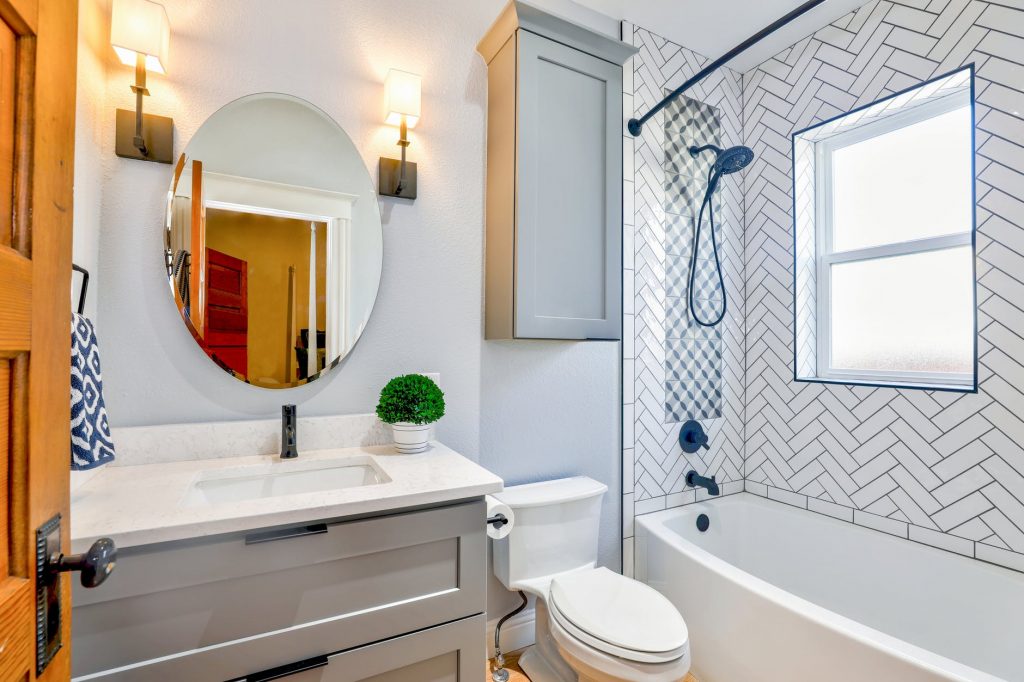 Mirrors
It is necessary for any bathroom to have mirrors. Statement mirrors can also be incorporated in a remodeling project as one of the latest bathroom remodeling trends. Since the designs of most bathrooms consist of a continuous sequence of straight lines, placing a statement mirror with a non-common shape will remodel the bathroom into a stylish bathroom. This trend is among the most attainable and playful bathroom remodeling trends, which can give the bathroom a new style without incurring a lot of expenses. The most popularly used mirrors are rounded mirrors as well as mirrors that have interesting shapes.
Marble
Marble is a perennial and deluxe trend that will ever remain popular globally until the depletion of marble. In the current bathroom remodeling trends, larger one-piece slabs of marble have been used from the ceiling to the floor. This has been a fascinating feature of marble when it comes to bathroom remodeling. Marble may be expensive, but it is a lasting trend that will make your bathroom look unique and increase your property's value. It is advisable to avoid a lot of variation in patterns and color when using marble because it is an outdated bathroom remodeling trend; a lot of variation will make the bathroom space look chaotic.
Tiles
Uniquely shaped tiles are among the latest top trends in bathroom remodeling. By the help of technology, manufacturers of tiles are now able to make tiles of different shapes and designs. They have moved from the ancient practice of using artisans to design the tiles. Tiles that are designed in diamond or hexagon shapes will give your bathroom a geometric, harmonious look. Tiles with chevron patterns are also commonly on floors. The most attractive tiles may be used on the floor of the bathroom or as backsplashes.
Wood
The integration of wooden vanities is gaining popularity as one of the latest bathroom renovation trends. A lot of homeowners are using wooden vanities to stir up a sense of natural calm in the bathroom. In particular, the use of freestanding wooden vanities stirs up the appeal of a well-loved and aged family heirloom.
Homeowners who are looking to give their bathrooms a welcome touch are advised to use this current trend. This is because the trend comes with a series of drawers that guarantee ample storage space. Vanities that are painted with gentle or light colored tones can also be appealing as they highlight the natural character of the woods.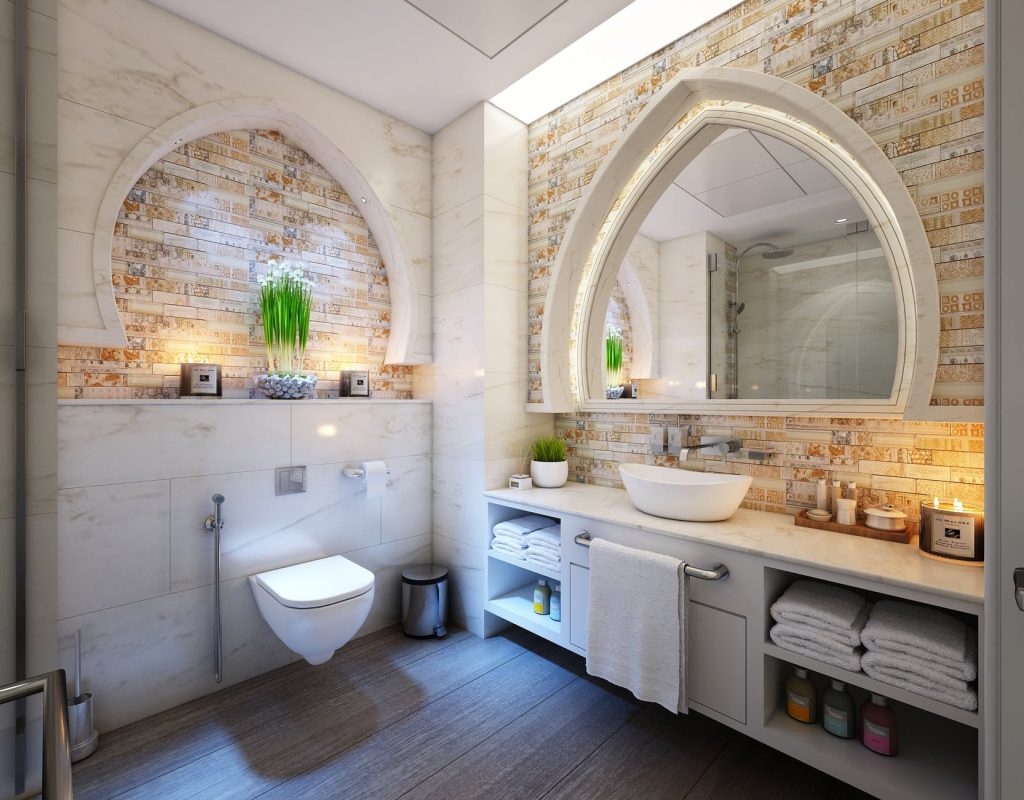 Technology
Technology such as under counter appliances, under-floor heating systems, heated toilets are among the best trends to consider when remodeling the bathroom. On top of enhancing the comfort of the bathroom space, these trends can also lead to an increase in your property's value. Regardless of the sometimes high cost of installation, the trends are worth investment.
Other technologies that can also be incorporated involve the integration of smart controls that operate showers at preset temperatures. This is done by just pressing a button. The new technology in toilets have been amazing as well they are not only water efficient, but can look like a piece of furniture in your bathroom.  Finding the best toilets to buy will not be difficult with the vast amounts of designer bathroom products available out there.
Freestanding Tubs
Freestanding tubs guarantee an old-world feel to its users. This is because the popular walk-in showers leave homeowners craving for a tranquil soak in a tub and their sculptural shapes are visually appealing.
The modern freestanding bathtubs come in more trendy designs reminiscent of the modern art deco era. The tubs have an elegant curve coupled with higher back, strong modern style feet, and a vintage type of decorated faucet stand. These tubs can easily be installed to upgrade and remodel a bathroom to current trends.
Lighting
Lighting changes the feel and energy of a bathroom by bringing everything together. Installation of LED lights is one of the most recent trends in bathroom remodeling. LED lights have not only gained popularity because of their sustainability but because of their ability to light bathrooms with a calming and bright glow. They utilize less energy and last longer compared to the usual incandescent bulbs. Installation of this trend will guarantee a fresh looking and brighter bathroom space.
Shower Stalls Variations
Shower enclosures and stalls have advanced in functionality and style. They are now available in a range of designs, sizes, hardware selections, and configurations. Updating your bathroom with lacquer or black matter designed shower stalls are among the most luxurious and timeless bathroom remodeling trends. Shower stalls also come in distinctive glass patterns when used in the remodeling of bathrooms. With the addition of craftsmanship, color, and texture, glass shower stalls guarantee a sophisticated bathroom design.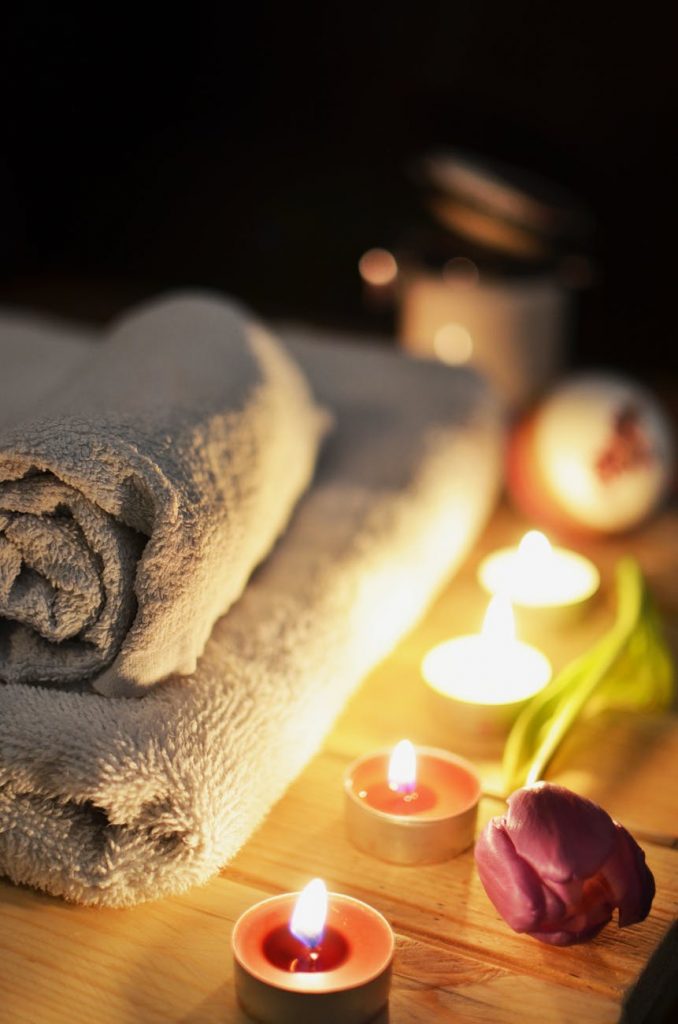 Indoor Sauna
Installing an indoor sauna is a current bathroom remodeling trend that can be considered by homeowners who have ample space and are willing to spend more. The indoor sauna is not mandatory, but it is a trend that is slowly gaining popularity in high-end homes. Installing indoor saunas has been made easy by the emerging trend of infrared saunas. Utilization of this bathroom remodeling trend will provide homeowners with the luxury and the pampering they want without necessarily leaving their compounds. The use of infrared models in the place of heated stones guarantees quicker heating and easy care.
Expose your Hardware
Bathroom hardware includes pipes that are underneath the sinks, water valves, steel metals that support the sinks, and water gauges. Nowadays, excellent pipes have been designed and used in remodeling bathrooms. Exposure of this fancy hardware brings a fantastic appearance of the bathroom after remodeling.
Stick to One Material
Sticking to one construction material during the bathroom remodeling exercise brings a unique picture in your bathroom. Commonly, people mix up several materials when remodeling their bathroom. This idea may fail to work especially when the used materials do not match perfectly. Sticking to one material can avoid the mix-up but deliver better results on the bathroom outlook. Sticking to one material requires one to have a good interior designer who can ensure that the incorporated material will deliver quality results.
The latest bathroom remodeling trends provide homeowners with the freedom to choose from a range of choices. Homeowners need to break away from the traditional designs and embrace the unique remodeling trends. With the advent of technology, homeowners can now enjoy interesting trends to improve their bathroom designs and make them more comfortable and efficient.