If you are looking to replace or repair your roof there are some tips you should know about before deciding to hire your roof contractor. Your roof will likely need to be replaced every twenty to thirty years depending on the climate and how well you take care of it. Before it is time to replace your roof you may need to hire a contractor to repair a spot here or there if you notice a leak. If your roof needs a repair or a replacement after a bad storm there may be many contractors leaving cards in your mailbox, but it is always best to follow these tips before letting someone start work on your home.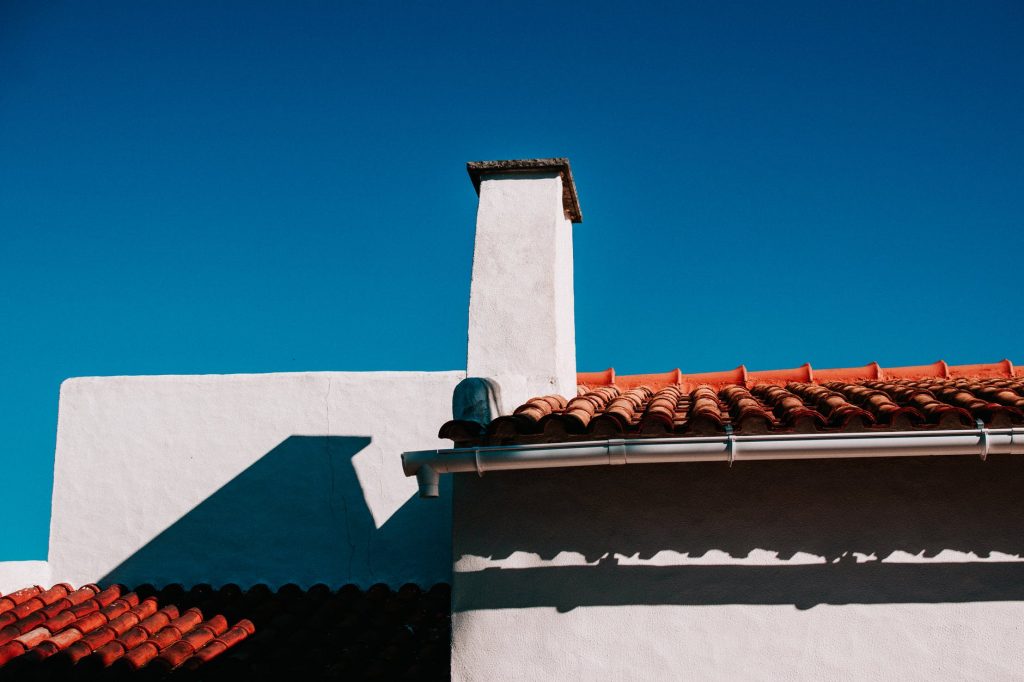 #1) Get Referrals From Neighbors
If you use a roofing contractor that is familiar to people in your neighborhood, there is less of a chance for you to hire a scam artist. When a contractor can be recommended to you by friends, family, and neighbors you know that the contractor is legitimate and also that they will do a good job. No one would recommend a contractor that is dishonest, unreliable or does a poor job. Getting a contractor referred to you helps ensure that you are getting the best people for the job. These contractors have likely worked in the area before, understand the average climate, can recommend the best roofs to fit your needs, and have supplies close to you, which can decrease the overall costs.
#2) Research the Company On Your Own
Even if a contractor comes recommended to you by your neighbors you should always do your own research. If no one you know can recommend a person or company to do the job you should always check the Better Business Bureau before hiring someone to do work on your home. Checking the Better Business Bureau will make sure the company is legitimate and has good recommendations. If the company you are looking to hire does not have an account listed on Better Business Bureau it is highly recommended that you do not hire them to perform work on your home because they are most likely not a legitimate business.
#3) Find A Contractor That Will Give An Extended Warranty
Replacing or just repairing your roof can come with a high price tag. There is nothing worse than hiring a company to do a job and then after a year or so you have the same problem. If you are looking to hire a roofing contractor to do a job on your home you should find a company that offers an extended warranty on both the labor and the supplies. This warranty will save you time and money because the roof will be guaranteed. You will not have to worry about if the roof will last its lifetime and instead can have peace of mind knowing that it is going to last.
#4) Get A Free Roof Measurement Estimate
When looking to hire a contractor to perform work on your roof, the price will likely be the main concern of yours. Before hiring a company to do the work on your home you should have a rough estimate of how much it will cost to do the job. To figure this out you will need to know how large your roof is. You can get free roof measurements from satellite to give you an idea of how big your home is. After getting the free roof measurements from satellite you can calculate how many roofing supplies you will need and multiply this by the cost per shingle, metal slate, or concrete foot, depending on the type of roof you are looking to get. Estimating your own cost should help you decide which companies are charging way too much to do the work on your home.
#5) Check the Contractor's License and Insurance
Before hiring any company to do work on your home you need to make sure all person's working on your home are licensed and insured. If you hire a company who is not insured and they cause damage to your home they may not have the necessary funds to fix the damage. If a contractor should get injured on the job and not have insurance it could lead to a messy litigation between you and the contractor. This would be one of the worse case scenarios because it would end up costing you time, money, and a lot of stress headaches.
In most states, contractors are all required to be licensed, as well as carrying insurance. Hiring a licensed contractor helps to ensure that the company is legitimate and that they are registered with the state. This protects both you and the contractor and helps to ensure that they do things up to code the first time they do the job.
#6) Talk With Your Insurance Company
If you are needing your roof repaired or replaced after a storm and are going to have your insurance pay for the damages it is best that you deal directly with your insurance company and do not have the contractors do it for you. You should be the one that the insurance and the contractor deal with, even though it may take more of your time. You need to fully understand what your responsibilities are, how much your deductible is, how much the roof is going to cost, how much the insurance is willing to pay, and how long the insurance will take to pay for the claim. If you try to let the insurance company deal directly with the contractor you may find yourself in the middle of a scam or in the middle of litigation.
#7) Hire a Knowledgeable Contractor
Before deciding on the contractor you want to hire you should have a list of questions ready to ask the competing companies. You should be able to get references from them, determine how long they have been in business, find out why they are different from other companies, and determine the type of warranty they can give you. You should also meet with the company directly and have them come to your home to properly assess the damage in person. Meeting the company face to face and allowing them to inspect your roof helps ensure that they are legitimate and that they are giving you an accurate quote. They should also be able to recommend the type of roof that would work best on your home for the price you want. If they are not knowledgeable about the different types of roofs, or about their business you should consider hiring a different company.
#8) Read and Re-read the Contract
Before a contractor performs work on your home they will likely have you sign a contract. You should always read and re-read the contract to make sure it is legitimate and not in favor of the contractor. Check to make sure that the price and timeline are accurate and all other crucial information.
You should follow these tips before hiring any company to perform work on your home. To help ensure that you are hiring the best company for the job you should get referrals from neighbors, check the Better Business Bureau, get an extended warranty, check to make sure that the company and all of their employees are licensed and insured, and check to make sure that the contractors are knowledgeable. Having the job done right the first time will save you time, money, and the hassle of having to do the job again.