Most of us will or have already rented a property in our lifetime. Whether you're not ready to commit to buying, simply can't afford a mortgage, or prefer the freedom that comes with renting, living in a rental property can come with both benefits and disadvantages. While we all dream of living in a stylish, well-located, and beautifully furnished flat, this might not always be the reality. Rental properties aren't always decorated the way we want, and unfortunately, not all landlords are open to changes. If you live in a rental property and you need to find a way to decorate without making major and permanent changes, take a look at these simple tips.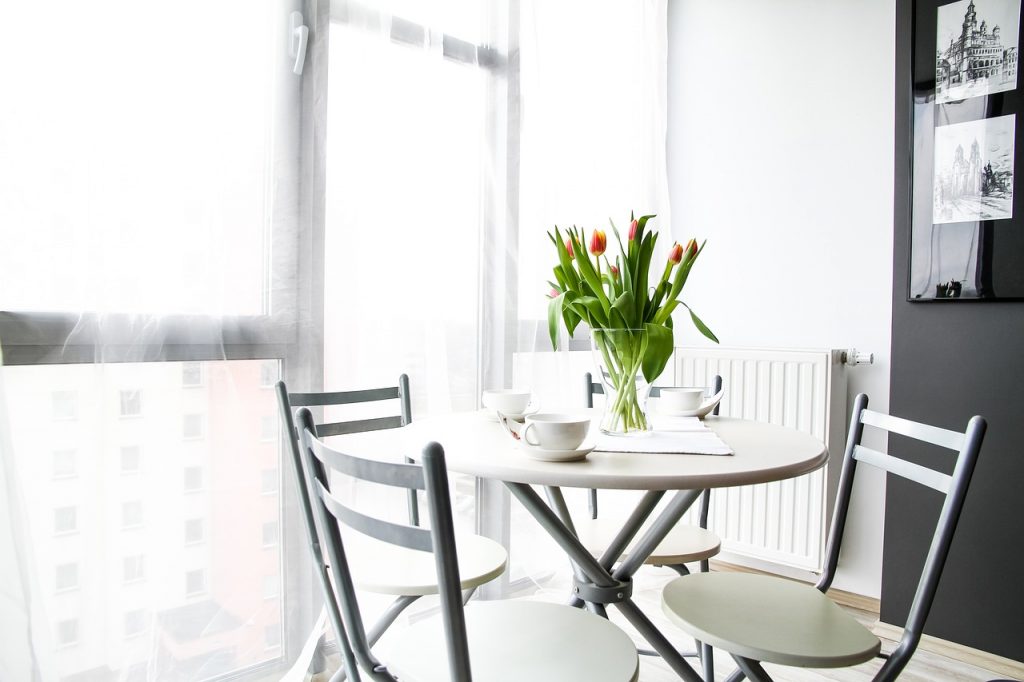 Paint walls white
While your landlord might not be thrilled at your plans to wallpaper every inch of the property or paint the walls bright yellow, they may be more willing to let you make some minor changes. Many landlords will be more lenient in letting their tenants paint walls in a neutral color. A lot of property investment companies already create properties with neutral decor. RW Invest, with apartments in Liverpool and Manchester, opt to decorate with shades like white as they recognize the appeal of more minimal color schemes.
Painting the walls white might seem boring if you're used to more color and detail, but it can massively improve a property — particularly if you're stuck with off-white magnolia walls which can look murky and dull. Once you've given all your walls a fresh lick of paint, the property will feel a lot fresher and ready for you to put your stamp on.
Hang artwork
If you feel that your rental properties walls are looking a little bare, then hanging up some framed artwork is the perfect way to decorate the space. Using artwork is the perfect way to add some color and pattern to your rental property. There are lots of different styles out there to choose from depending on your preference, with more minimalist and abstract styles being some of the most popular.
If your landlord is fussy about you using nails in the wall, look for ways to hang artwork without leaving any permanent damage. This could mean using command strips, or simply propping framed art on furniture and leaning it against the wall.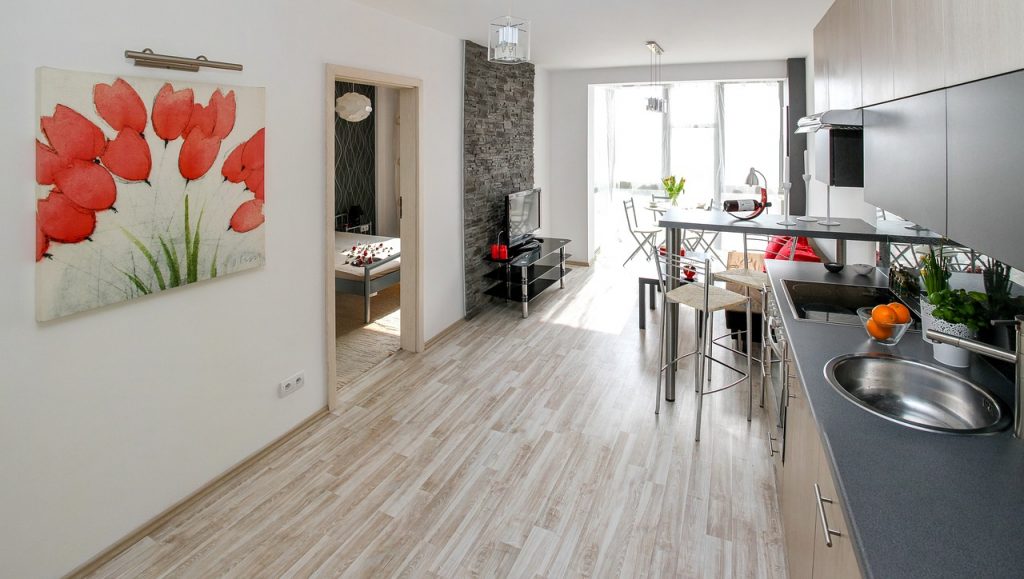 Accessorize
One of the best ways to give a rental property your own personal stamp is by accessorizing. Cushions, rugs, curtains, and blankets should be used throughout the property, letting your individual style shine through. If the property is furnished but you're not a fan of the current sofa's and other furniture, you can use accessories to improve their appearance. Drape large throws and cushions over sofas, place stylish table cloths over dining tables and use fabric table runners to give your coffee table a temporary makeover.
Curtains and blinds can be a little trickier in a rental property, as this might require particular curtain poles to be fitted. If you currently have blinds but you'd love some stylish and sheer curtains, look into ways you can hang curtains without leaving any permanent holes in the wall. This way, you can customize the look and feel of each room with curtains featuring multiple colors and patterns. Rugs are another fantastic way to spruce up a rental property, especially if you're not keen on the current flooring. You can get rugs in a range of beautiful styles, with sizes that can cover the majority of a floor in each room.
The bathroom is another room you should use accessories in. Give boring bathrooms a makeover with a quirky bathmat, shower curtains, and a stylish toothbrush and soap holder set. If you have a bath, a wooden bath caddy can be another great accessory to use. This spans across the width of a bath and allows you to add some extra detail, displaying things like candles, mini plants and other items.