Every garden can benefit from a water feature like a fountain or fish pond. Water adds atmosphere and style to any garden but it also goes beyond that.
A water fountain can attract birds to your garden that eat the bugs that might destroy your plants so they act as a natural pest control. It also cools the area down if you are trying to beat the heat and will add some curb appeal if you plan to sell.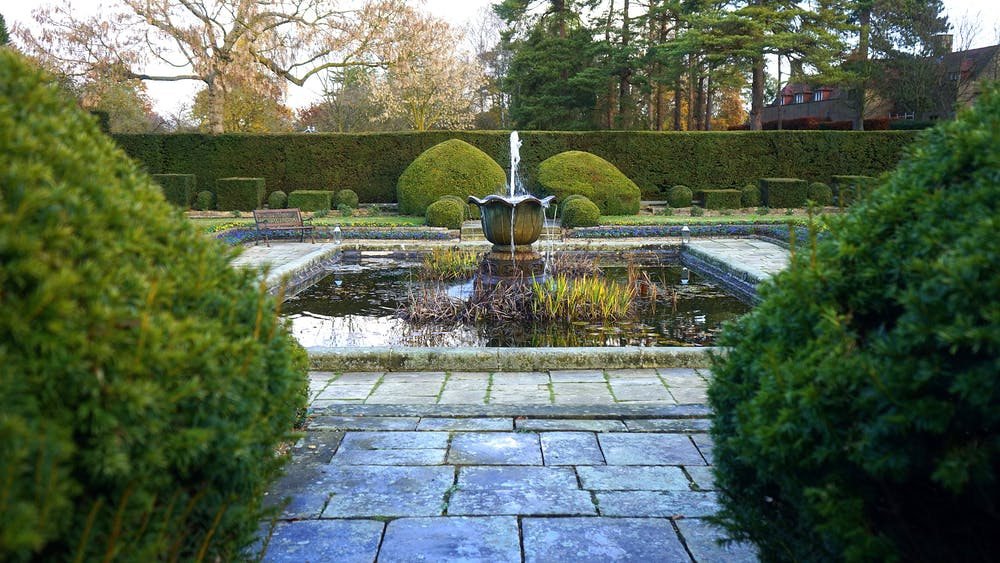 There is a water feature for just about every design style, also so whatever your outdoor fountain ideas you are sure to find the right fit. Now, before you install one, you have to know that they do need to be maintained and then winterized to make sure that they live a long life.
In this article, I will go over several of the things you'll need to do to keep your water feature working through the winter, or on pause until the spring.
Water fountain vs fish pond
If you haven't yet installed your water feature in your garden, you may be at the point where you are considering whether to get a fish pond or fountain. Both add a lot of benefits and can really transform your garden into a special area.
Yet, the maintenance is quite different between the two. A fish pond is far more complex and has different requirements to maintain especially if you have actual live fish in there that need to be cared for.
A fish pond is a good idea as water can attract mosquitos so if you have fish there, then they will eat the mosquito larvae to prevent them from setting up a home in your yard. A fountain will need to be treated to make sure that you don't end up with mosquitos.
Maintaining a fish pond is a challenge. You need to keep your fish alive and thriving and then there are usually also plants to maintain and understand the way to treat them.
Winterizing a fish pond
Getting a fish pond ready for the winter is not exactly hard work, but there is just more to it than getting a fountain winterized. You can either close the pond down and remove the fish to their winter quarters or keep the pond working with some tweaks to make sure the fish stay alive.
The first thing to do is to remove any leaves and debris. You should do this all year, but after the fall, there tends to be a lot more since leaves are falling and the winds blowing twigs and other debris into the pond.
If you plan to keep the pond working over the winter, then make sure that you install a fish pond heater to keep the fish alive. If your pond is particularly shallow and you live in a very cold area, then your fish will freeze to death if you don't heat the water.
If you decide to shut the pond down, you need to remove the pump and filter and add some cold water bacteria to keep the pond clear.
Winterizing a fountain
Maintaining a water fountain is very basic and easy to do. And winterizing it only takes a few hours to keep it secure for the winter.
If you plan to shut it down over the winter, you need to remove the pump if that is an option. If you leave the pump out it may get damaged by the cold if you live in a very cold climate.
If you have a water supply line that brings in the water through your sprinkler system, for example, this will need to be shut off and the water cleared from the line. Then clean off the residue that has accumulated on the fountain surface as it will leave permanent stains if you leave it.
Then remove the pump and inspect it. This is a good time to take the pump apart to check if the parts are wearing down or look like they need to be replaced. Once you have the pump inspected, run some warm soapy water through it to clean out any algae or bacteria that may be inside.
Then dry everything off and put it in a dry place over the winter such as your basement or garage.
To get the most out of your water features, it pays to take the time to properly maintain them and get them ready for any season. If you do this, you will prevent bigger headaches down the line.