It can be a long road from purchasing your house to making it a home. But it is always a worthwhile one. A home is somewhere you can relax and remove yourself from the stresses of modern life. However, if you're looking to transform your home don't forget that this transformation must include the outside of your home.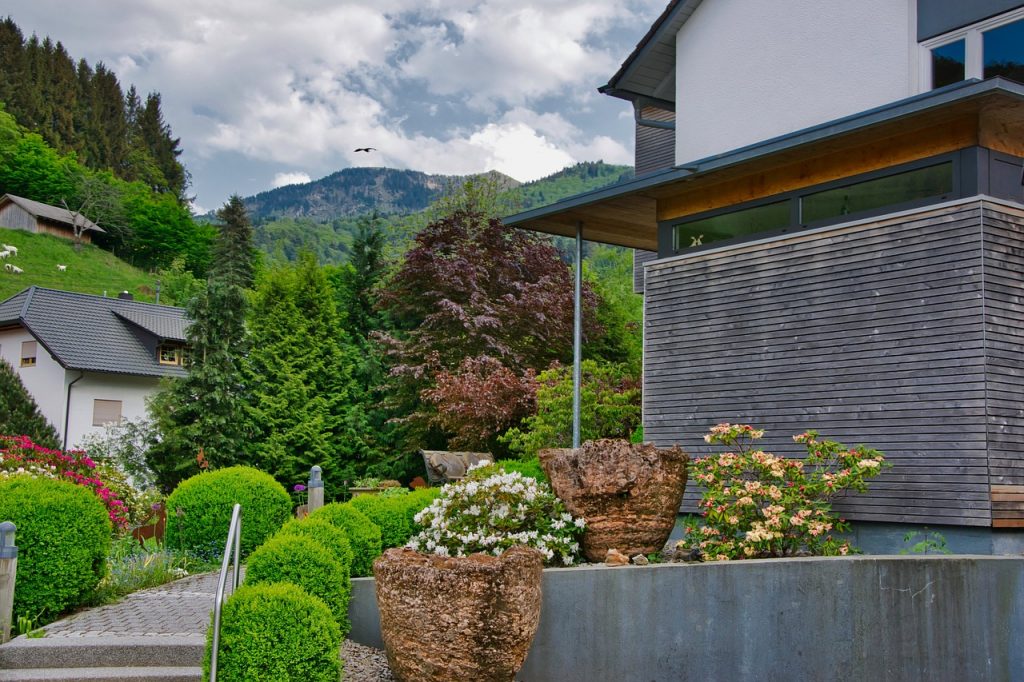 Improving curb appeal is often seen as something you do just before you sell your home. But, it is something you should be considering from the moment you purchase your property. Not only will it improve the value and sale potential of your home it will also make you and others feel good when you approach the property.
Fortunately you don't need to spend a fortune to improve your curb appeal:
Clad It
This is a fantastic curb appeal option that costs less than you may think. Cladding your house will instantly transform it. As a bonus it will also improve the ability of your home to retain heat and protect your walls from the elements. In short cladding can actually save you money.
You can choose from an array of different types of cladding, wood remains one of the most popular choices as does a good quality product like palliside cladding.
Tidy It
A really simple way to improve your curb appeal without spending a cent is to tidy your front yard and house.
This means cutting the grass, weeding the borders and driveway and even trimming the hedges and trees. Ideally you should opt for a low maintenance setup to minimize the amount of work you need to do to keep your front yard looking perfect.
It is important to pay particular attention to the walkway or driveway that leads you and others to your front door.
Windows & Doors
Cleaning your windows, repairing any damage to their frames and tidying your doors is a great way to improve the look of your home. This will instantly show others that your home is loved and cared for; transforming its curb appeal without having to spend a cent!
Lighting
You won't always have the pleasure of arriving home on a bright sunny day; there are plenty of times when you'll see the house for the first time in the evening. To ensure it looks fantastic you need to make sure that the outside lighting has been changed and is all working.
Choose sensor lights on key entrance points and add some down lights to the windows and even the guttering. You can also illuminate items in your garden, such as a tree or the bushes.
You want it to look welcoming without overpowering and it needs to show you the way to your front door.
Your Mailbox
This is one item that is often overlooked but is important.  It's a good idea to replace or tidy the mailbox you have. At the same time you can check the outside wall of your yard. This should be free of weeds where it joins the pavement and you may even want to give it a coat of paint.