Ranch style homes originated in the USA in the 17th century. North American Spanish colonial architecture provided the roots for this style of building. The houses were simple in construction with brick built walls covered in plaster, low roofs, and wide eaves to shade the windows from the heat. They were noted for being single-story, long, and close to the ground with large front porches.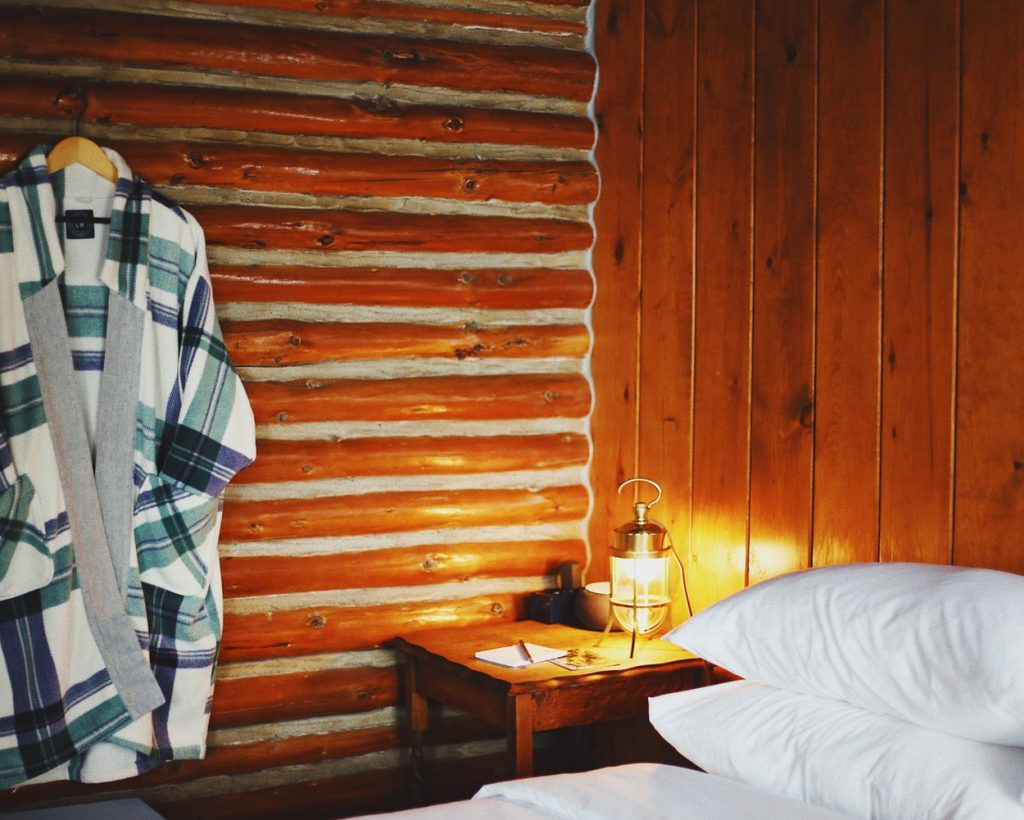 By the 1950s, the ranch house was extremely popular as they were simple to build yet provided features to suit a variety of individual's needs. As time passed, the buildings became quite bland and uninteresting due to builders simplifying and cheapening the construction process even more. The popularity of the ranch house waned by the late 1970s because of this.
Recently, house buyers have favored ranch homes again due to their heritage and history. If you would like to give your home the look of a traditional American ranch – read on!
Find a Genuine Ranch House
If you are looking for a property in western USA, check out real estate in Phoenix, Arizona, or homes for sale in Herriman, Utah . Here you will find a variety of old and new ranch houses.
Ranch houses can be recognized by their single-story layout, open concept floor plan, large windows, sliding glass doors, low pitched rooflines with wide eaves, and patio or decking area in front of the home. The homes may also have a substantial basement and attached garage.
Layout
Most traditional ranch homes enjoy an open plan layout with kitchen areas flowing freely into dining and sitting areas. Open plan layouts are free from barriers, making entertaining more manageable and more enjoyable and allowing natural light to be captured in every room in the house. On hot days, the layout is ideal to allow optimum airflow through the house.
Single story homes are popular with older people and disabled people who struggle with stairs. Families with young children also favor this layout as it eliminates the potential hazard of a young child falling down the stairs, and the open plan aspect is excellent for effective communication between rooms and gives parents uninterrupted visual fields of children in other areas of the house
Wood
If you are attempting to give your home a traditional ranch interior, use lots of wood. Rustic wooden beams or rafters look great in open-plan rooms with double-height ceilings. These constructions are often made out of oak or hemlock spruce due to the strength of the wood and can be roughly sawn for a rustic look and stained or painted for a more decorative look.
Wooden floors are a must to give a traditional ranch home look. If you are lucky to have an old property, you might have some original floorboards that can be sanded and varnished or stained.
A traditional wooden kitchen is also a defining feature of a ranch-style property. Choose oak or dark wood units that have intricate carving, black cast iron handles, and stone or wooden countertops. A large island, lined with bar stools and illuminated with a set of pendant lights, would create a place to socialize and eat. Another essential for a ranch kitchen is a large range cooker or aga.
Furniture should be made from wood or metal and be rustic in appearance. If you want your home to look authentic, you should avoid very modern, high gloss, and futuristic furnishings. If you are creatively inclined, you can upcycle old furniture or build your own. The beauty of ranch-style décor is that nothing needs to look perfect and actually needs to be shabby looking and roughly constructed.
Stone
Exposed stone and brick feature highly in ranch interior décor. A floor to ceiling stone fireplace with a real log fire gives a beautiful focal point to the lounge area. Suppose you don't have an original fireplace. In that case, you can have one constructed using a stone such as granite or a pre-fabricated stone veneer in a choice of stone fascias in styles such as gray southern ledge stone, desert blend cobblefield, and golden blend European castle stone. You may want to construct a wooden frame around the fireplace yourself and clad it with sheets of stone veneer . The larger and taller you make the fireplace, the more impact it will have.
Instead of an open fire, you can create the same aesthetic with a wood-burning stove, surrounded by a stone fireplace or ornate wooden one. Create a hearth with slabs of granite and sit the stove on top. Surround with baskets of cut logs and wrought iron fire poker and brush set.
Leather
Ranch home interior décor is very rustic and uses natural materials such as the wood and stone we discussed previously. An element of softness can be brought into the home and used to take the edge off the hard stone. This can be achieved by using animal skins and leather for furniture and soft furnishings.
Leather-covered couches and chairs in earthy tones will create a cozy, rustic look and bring the countryside in. Piebald and skewbald cowhides thrown over couches or used as scatter rugs can add a comfortable element to the home. For a more ethical approach, use faux leather and skins.
If you want to embrace the American wildlife aesthetic even more, decorate the walls with antlers, faux game animal heads, and stuffed fish.
Color
When decorating your home, you must adhere to a natural color palette. Take inspiration from the American country landscape and use blends of browns, greys, creams, and white. Think about burnt umber tones of the soil and sunsets and light creams and greys of a dusky sky.
A rustic ranch home should never have bright, unnatural colors. It should be easy on the eye, calming, and cozy. If you feel you want some touches of color, choose muted, dusty shades of dark blue, red, and green. Look at American folk art paintings for color ideas and for wall adornment.