Call it whatever you like, a guest bathroom, or a half bathroom. It is the same. Designers would say that a powder room has to have  a sink, toilet and maybe a little extra storage space for a spare towel. And that does not have to mean that a powder room is a boring small space. You are free to bring as much style as you want.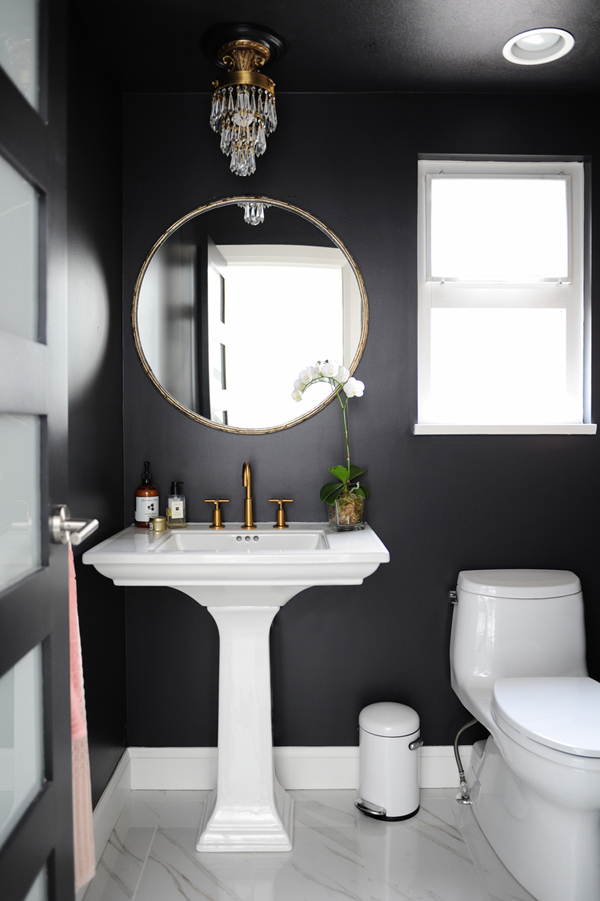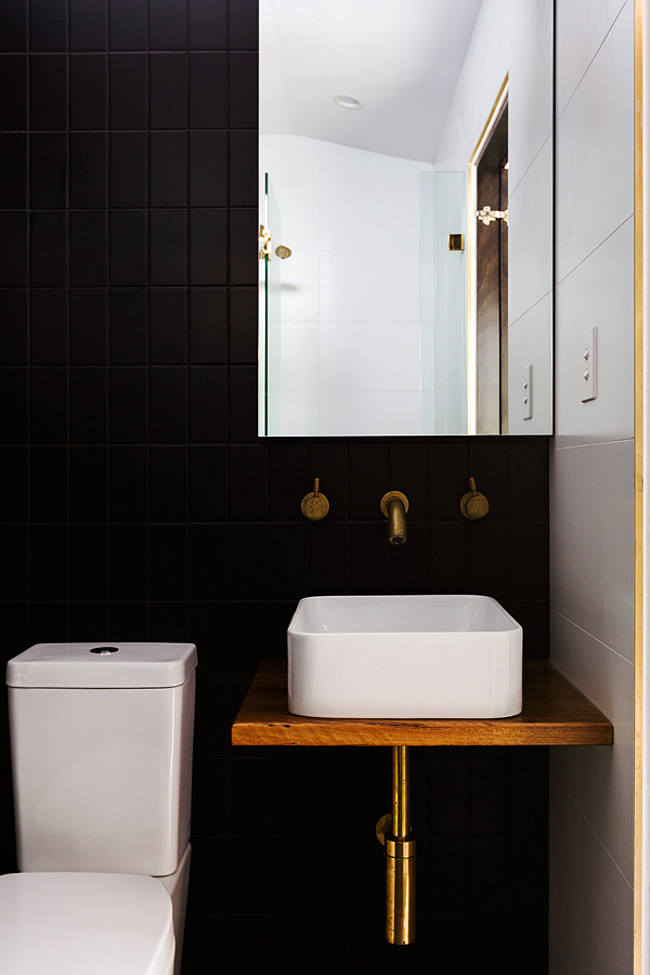 How to style your powder room? The first element is choosing an elegant background. You can go for black matte tiles for that elegant look. Or, you can even choose a colorful wallpaper that will make a statement.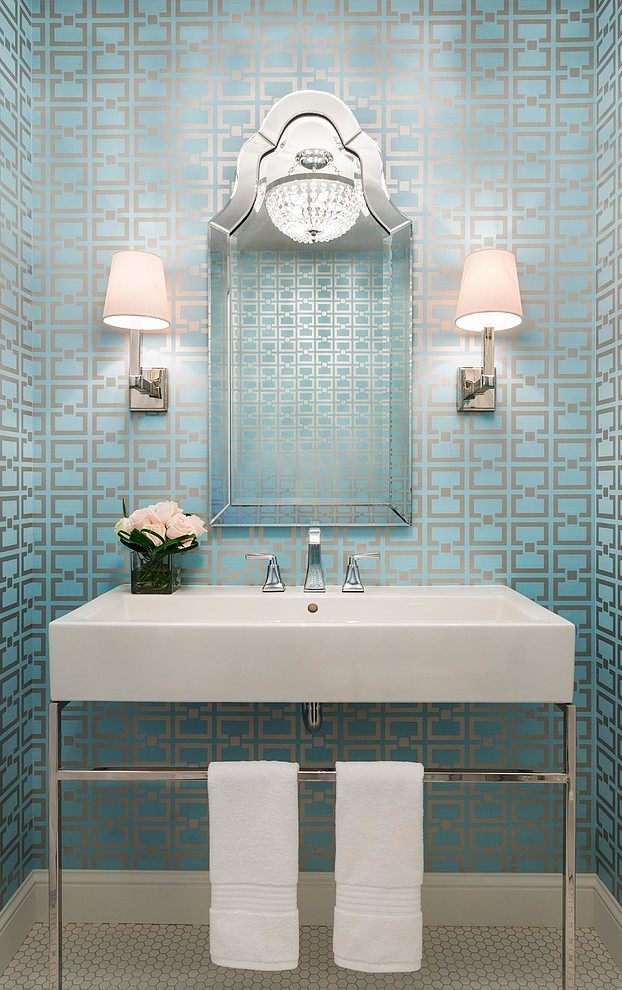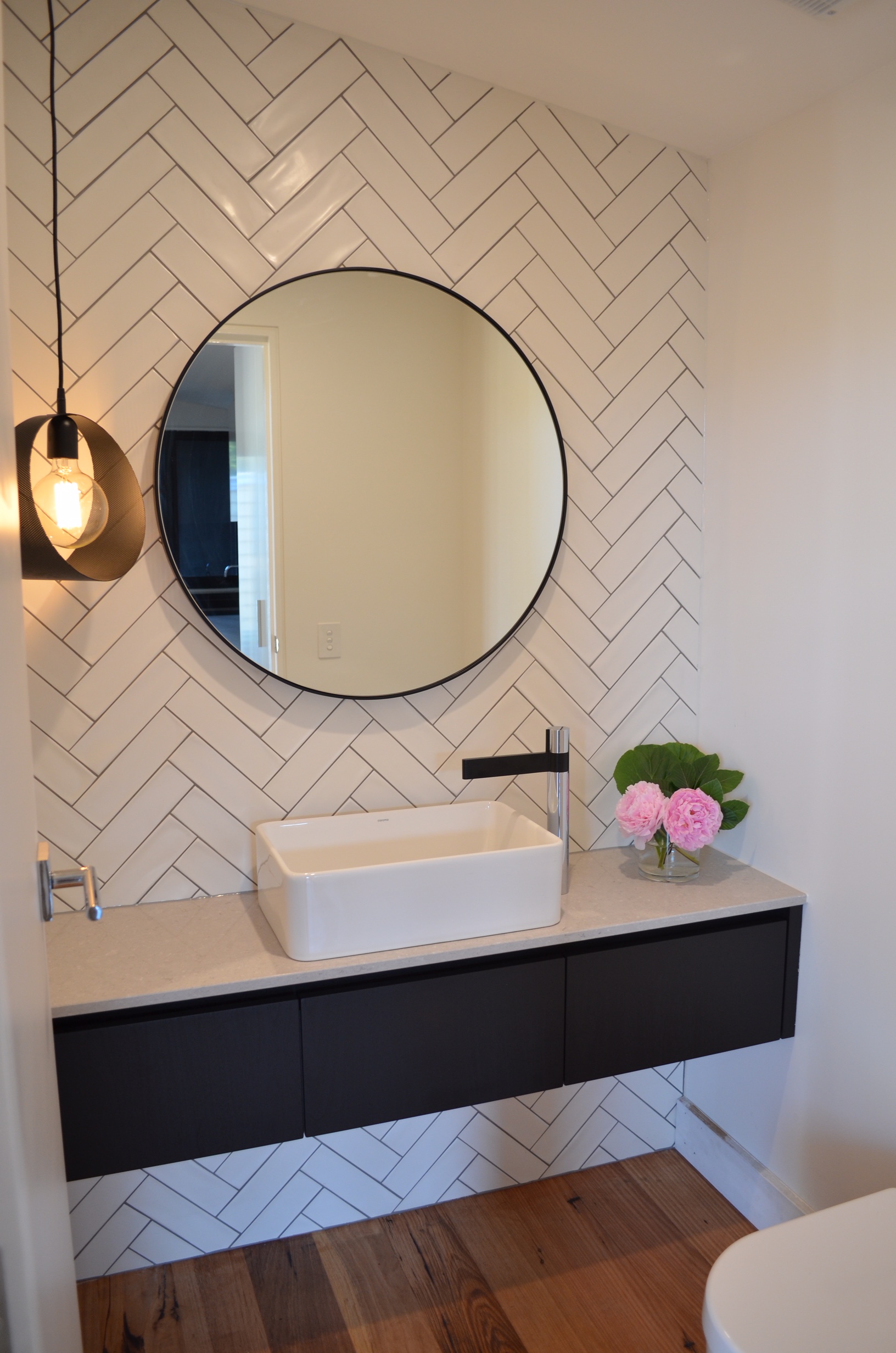 Next step is choosing a proper mirror. This one should be stylish too. And it should match everything. A good mirror will bring elegance to the space.