Do you hate cluttered surfaces? If organization is not your favorite activity, I have a post that will help you. Kitchens often tend to be cluttered. You have lots of stuff around, and countertops that serve for dropping off random items. Looking for a way to put end to the mess? Check this post and find out how to declutter with a stylish kitchen tray!
See also:
VERTICAL KITCHEN STORAGE IDEAS TO USE THE SMALL SPACE IN THE RIGHT WAY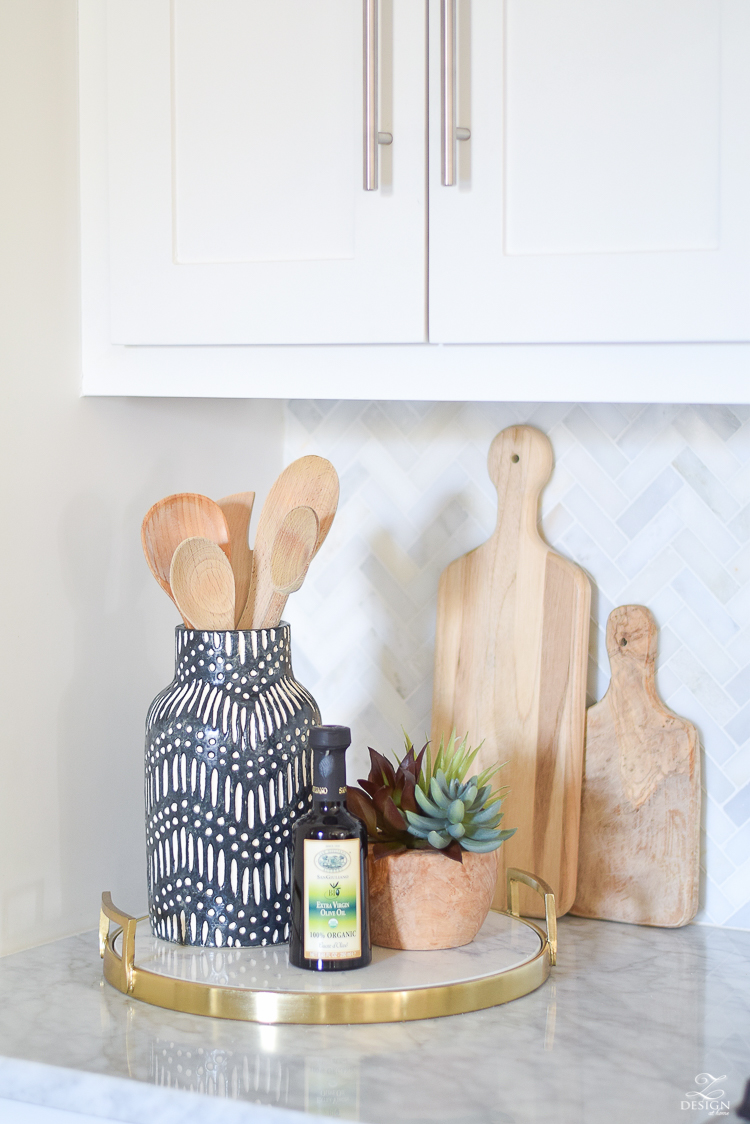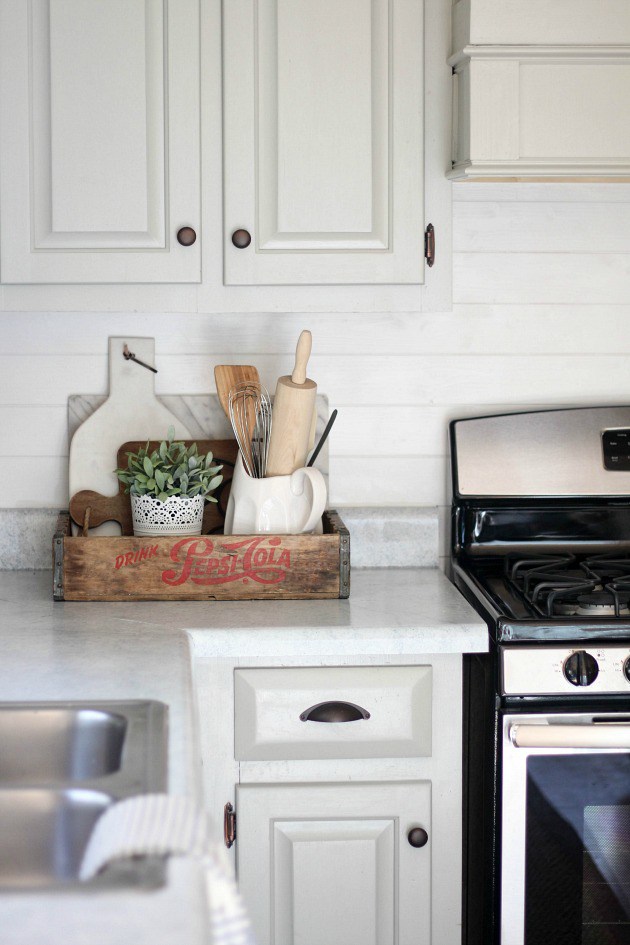 How to prevent your kitchen counters from getting messy and cluttered? Professional decorators would advice you to get a tray for the counters. How can this solve the problems? Simply, you get a decorative tray for the items that you use the most. Some, like oil, peeper, salt are frequently used and it is ok to leave them on the counter. The others, should be stored somewhere. Use this rule and you will have a clean kitchen!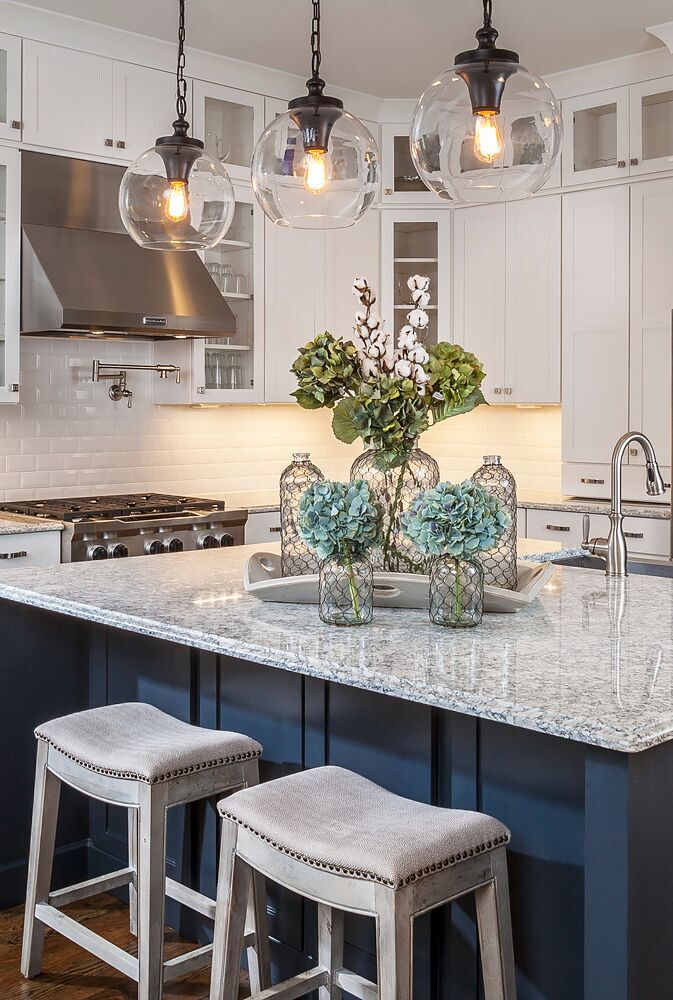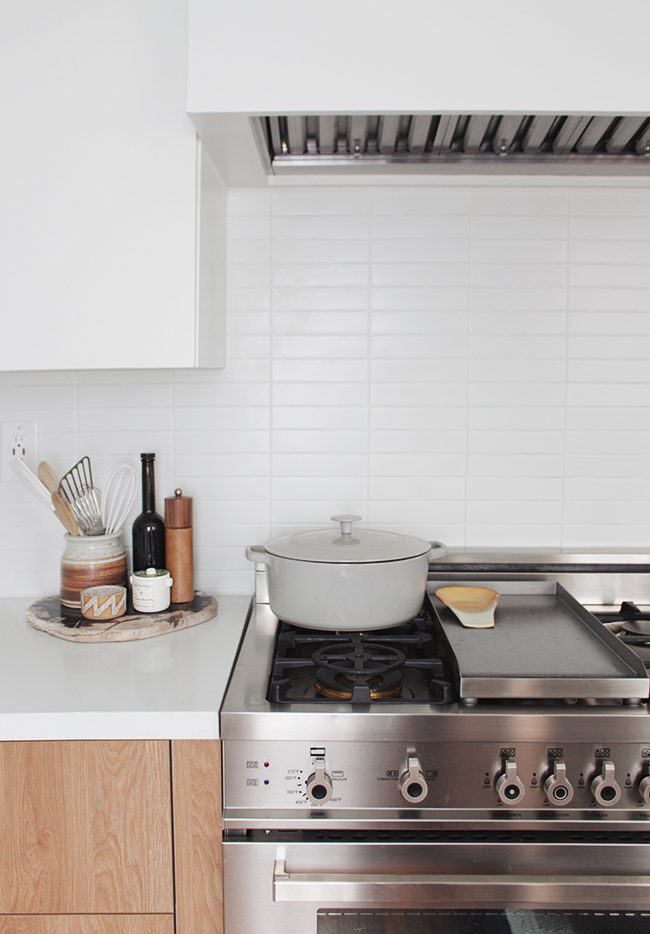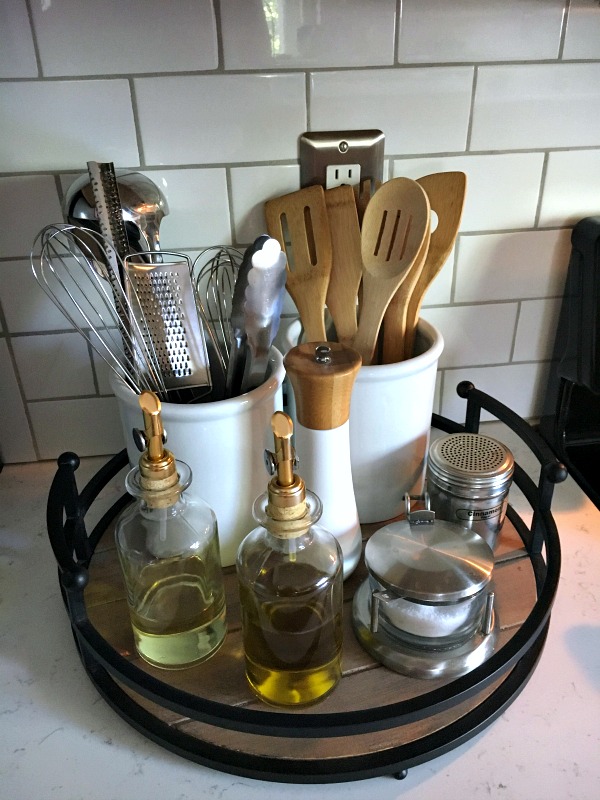 For more great tips, go to the next page: