Store kitchen utensils in drawers
Drawers are of course one of the must-have storage solutions for kitchen utensils. Look for ones that have dividers, so that you can have the utensils organized.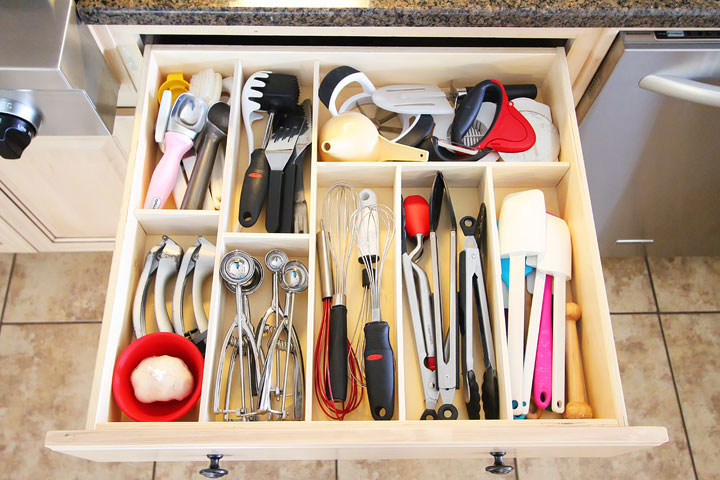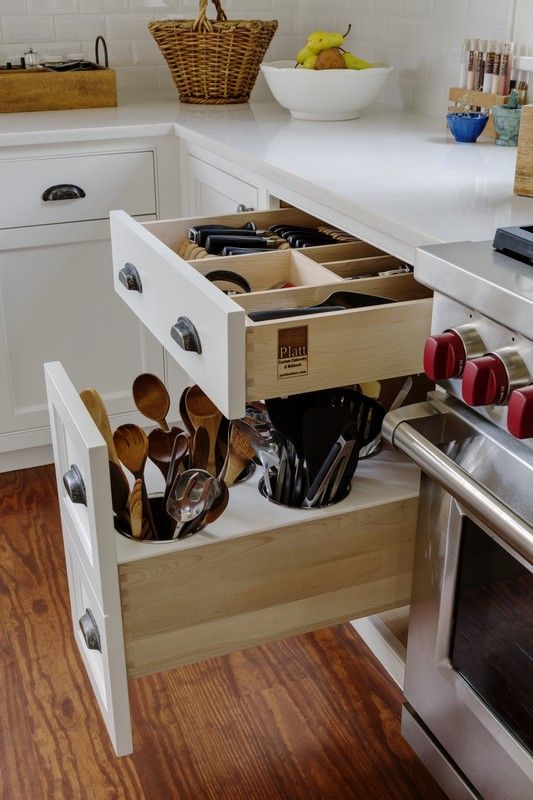 Some such pull out drawers can be even found next to the oven, featuring round dividers so that you can store the utensils vertically.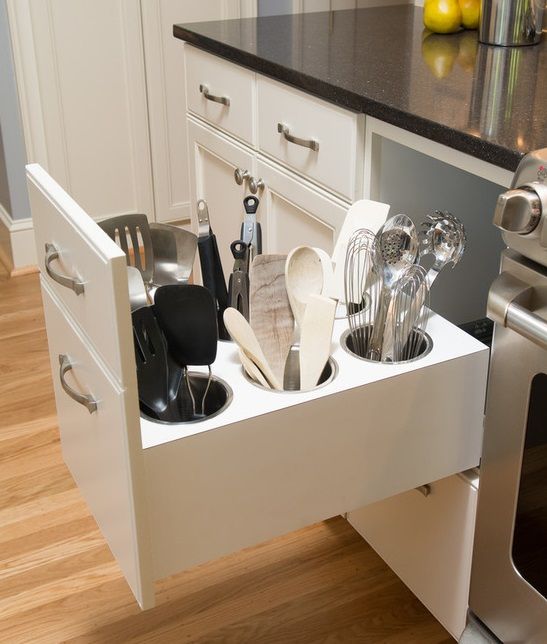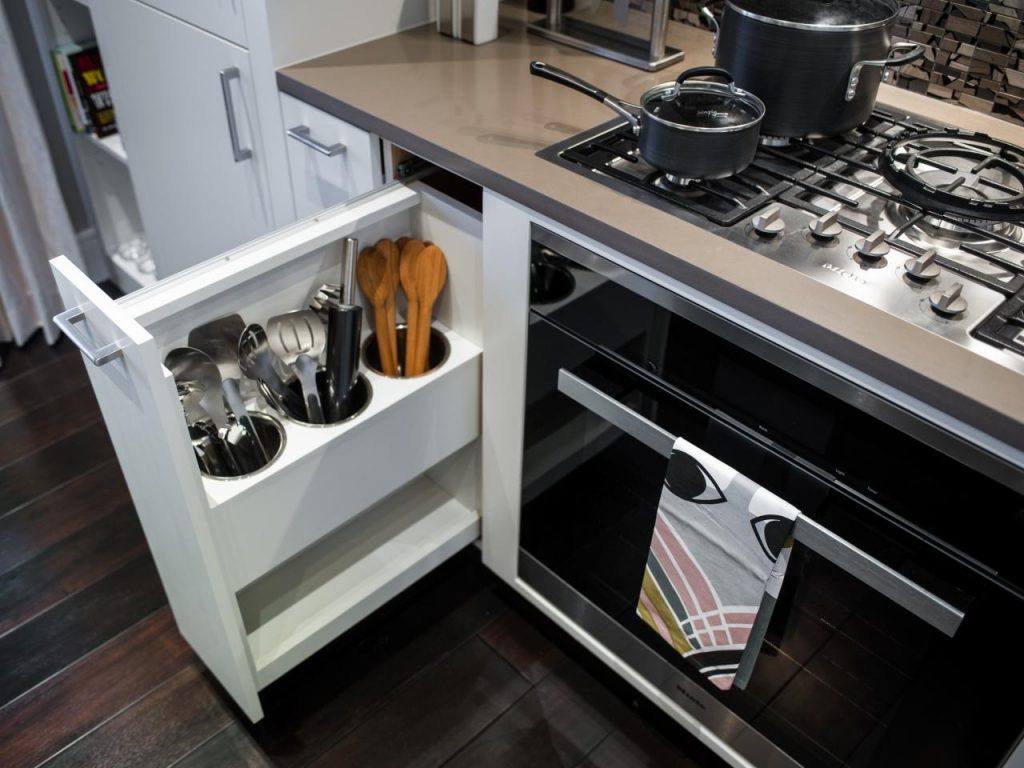 Also, don't forget the empty space on the side of the kitchen cabinets
This can be perfect place for a couple of racks with hooks where you can hang some of your utensils.