When it comes to planning a baby shower, you might feel like you're under a lot of pressure. From trying to choose an interesting theme (it probably seems like it's all been done before), to keeping guests entertained, there are a lot of details to consider. 
That being said, there's no reason to panic! I have 3 creative ideas for hosting a baby shower that I'll share with you to make this a fun and rewarding experience for both you and the mommy to be!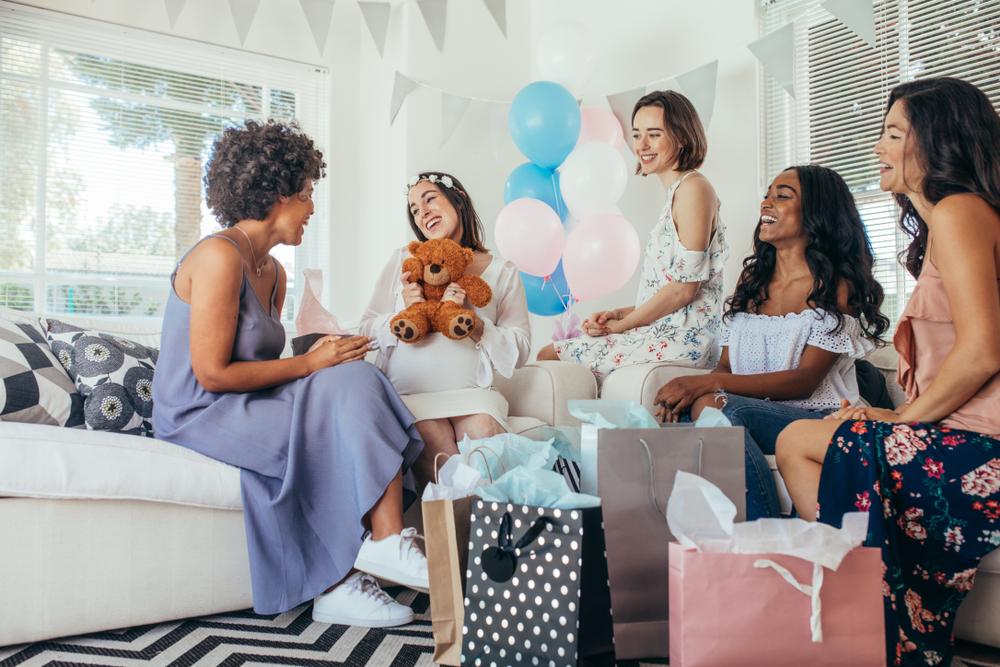 Think Outside the Box for a Theme
When it comes to themes, blue and pink are ready to be retired, but there are so many more options out there that will make your event memorable. But how do you choose the right theme for the family of honor? Here are a few pro tips that will make it easy: 
Figure out whether it will be indoors or outdoors. It's usually best to make use of whichever space lends itself better to hosting. However, make sure you keep the weather in mind. Outdoor themes with "glamping" or tropical decor are always cute.

Think about which themes would best suit the season. For example, summer is the perfect time for a "Baby-Q" or carnival-themed shower, while a "Santa Baby" theme might be perfect if the due date is around the holidays.

What's trending right now? Sometimes the cutest themes capitalize on what's "in". From succulents to mermaids, you're sure to find something that suits the future mom's style. 

Consider the mom-to-be's taste. You want to choose a theme and decor that she'll love. Choosing something that coincides with the

baby's bedroom decor

is usually a safe bet since she carefully picked that our herself. 

Unless they really want it to be a surprise, run it by the guest of honor for the final "okay". 
Go the extra mile on decor—from balloons and banners to finding the best flowers to deliver and setting-up the mini bar, there are so many ways to make this baby shower picture-perfect.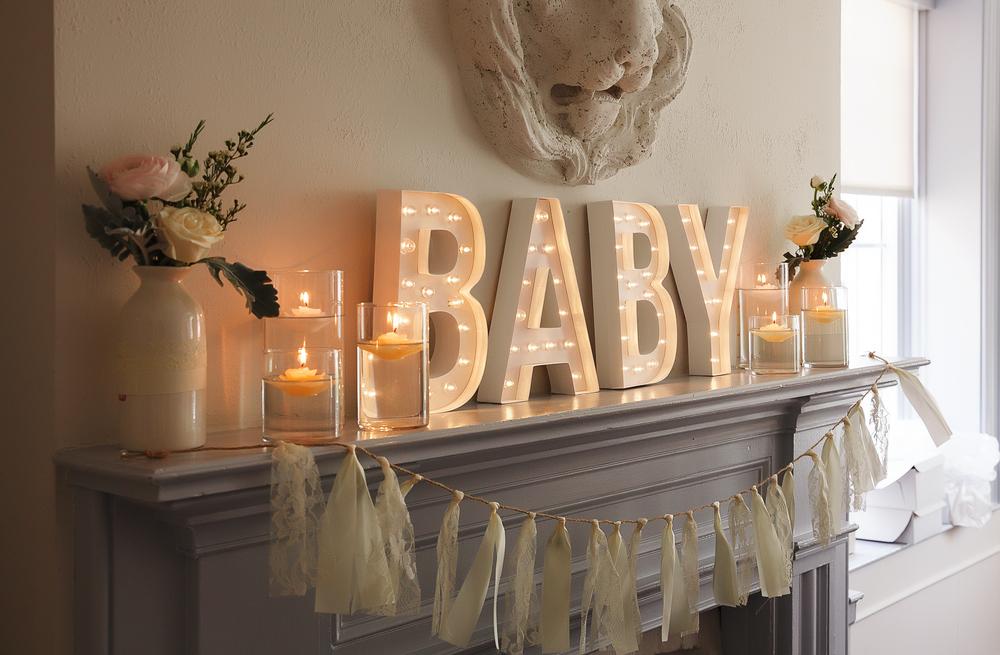 Pamper the Mommy-to-be 
Of course the baby shower is about welcoming and preparing for the baby, but it should also be about celebrating the mommy-to-be. It's no secret that pregnancy isn't always easy, so what better opportunity to pamper the lady of the day than with a party that's about her too. 
While the gifts can be focused on the baby (and making her life easier once they arrive), you can plan the party around making mom feel special. Some great ideas to get you started are: 
Heading to the spa for a girl's day

Have a manicure and pedicure station set-up (you could even create a menu of

fun nail designs

to choose from)
There's no doubt that she'll be grateful for the modern twist. If you really want to make her feel like the star of the show, have guests chip in to create a gift basket just for mom. DIY gifts like body scrubs and soaps work great for this kind of thing!
Break Away from Traditional Games
We've all been to baby showers where we play the same two or three games, and after some time it tends to get stale. Do your friend a favor and kick the shower up a notch with fresh games and activities that will keep guests engaged. Here are a few of my modern favorites:
Who's Watching the Baby?

: Guests receive a toy baby that they have to keep track of throughout the party. If they let it out of their sight, another guest can snatch it up. The guest with the most babies at the end of the shower wins a prize. 

Diaper Messages

: Put out a stack of diapers and some markers. Each guest will write a funny and encouraging message inside the diaper to give the new mom a laugh when she's doing one of the less desirable tasks of her new position.

Guess the Baby

: Have each guest bring their own baby photo which you'll hang up and number anonymously. Guests will have to guess which baby is who. Whoever has the most right wins! 

Baby's First Book of the ABC's

: Print out a blank page with just a letter of the alphabet printed at the top. Each guest will choose a letter and draw a picture that goes along with it. Once everyone's done, the baby will have a heartfelt book that mom can read to them. 
Not only will guests appreciate the unexpected spin, but the mom will love having something to keep from the special day. Just don't forget to grab some awesome prizes to give out like gift cards, wine, and other goodies that your guests will be excited to win. 
Hopefully these tips will steer you in the right direction and help you stress less when planning a baby shower for your loved one.