Your living room and bedroom are the most common places for a fireplace. But this doesn't mean they are the only ones. So, you can also have a fireplace in your bathroom and this is something you will for sure love. Bathrooms with fireplaces can get that spa-like look and that is what you need to get an utmost relaxation.
So, just imagine how good it will be to sit in a nice bubble bath and drink a glass of your favorite wine, while the fireplace is burning. Priceless, right? This will definitely help you relax after the long working day. Here are several such bathrooms with fireplaces that you will for sure love to bath in.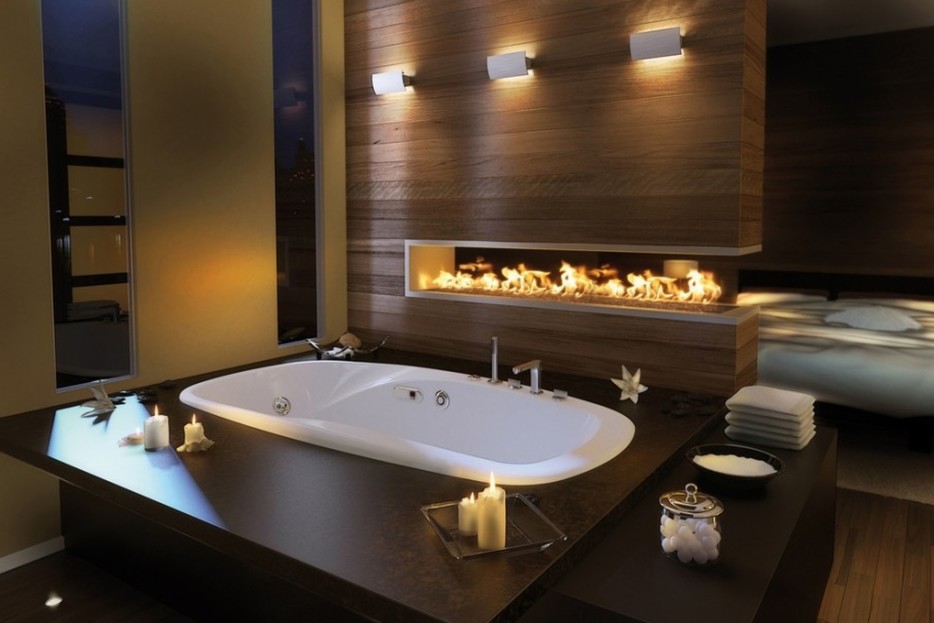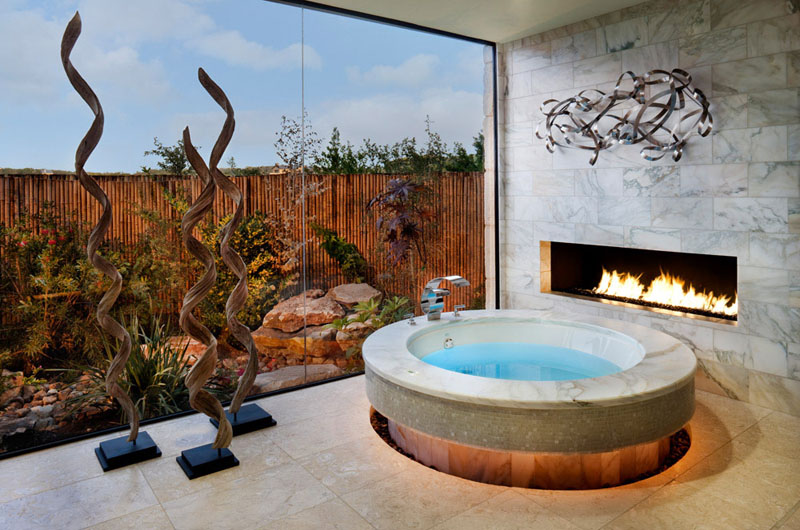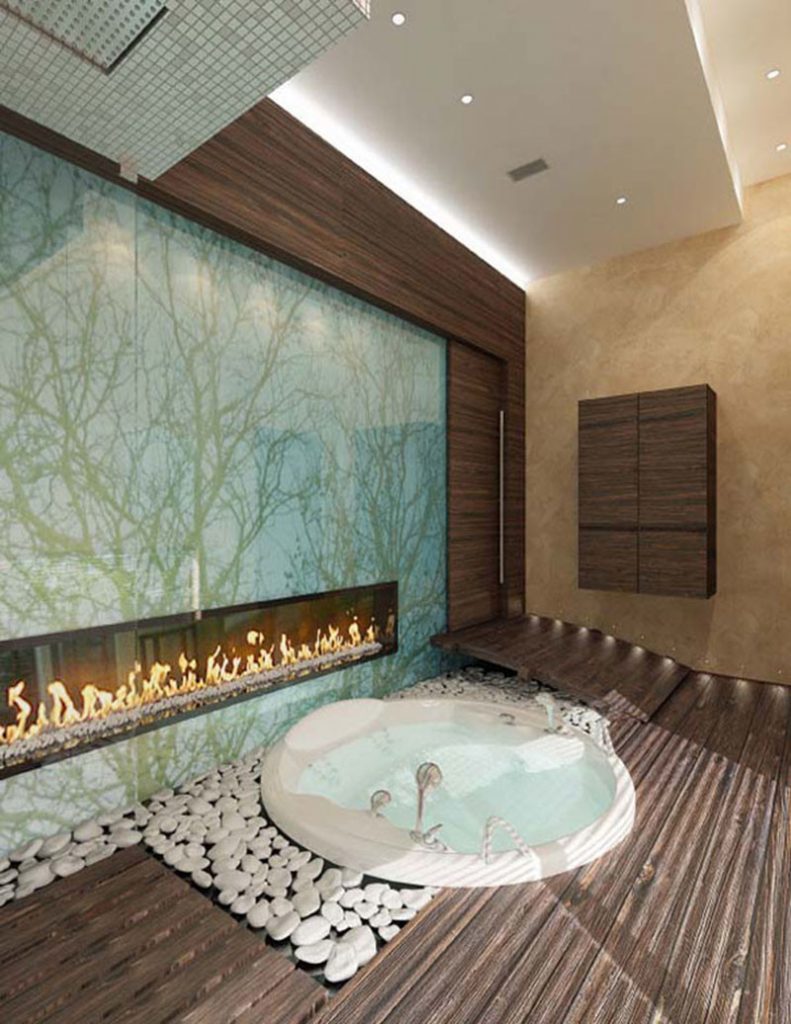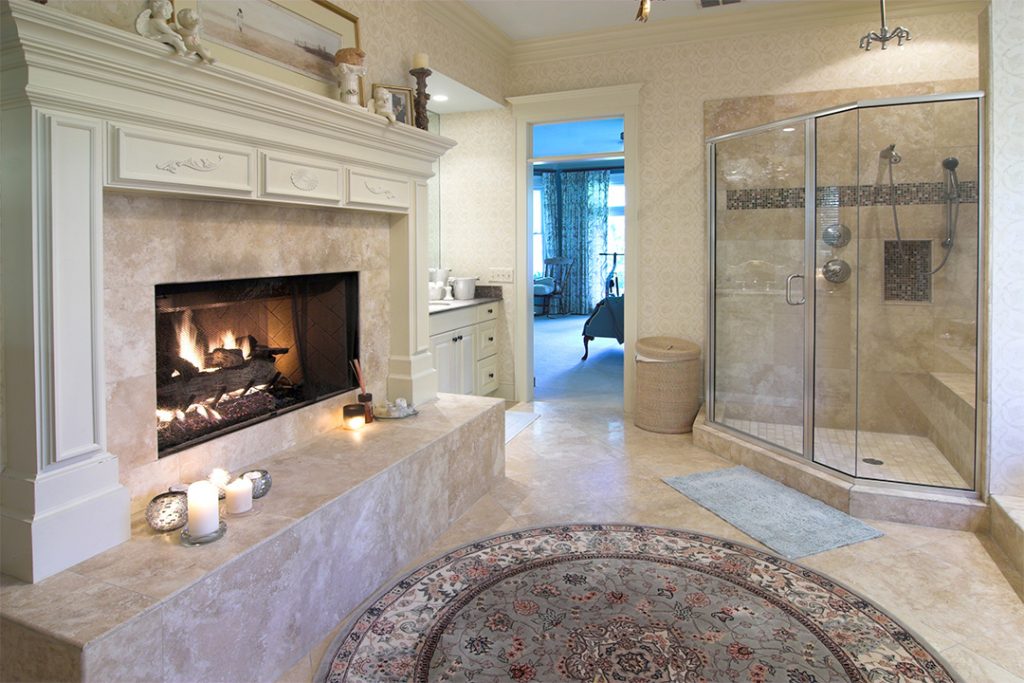 Find more great ideas of bathrooms with fireplaces on the next pages!