A fireplace for a spa-like look of your bathroom
Well, who said that you have to go to some spa saloon to relax your mind, body and soul, when you can get that from the comfort of your home. Or to be more clear, from the comfort of your own bathroom? The warm fire, the glowing light and the crackling of burning wood will definitely create a relaxing mood.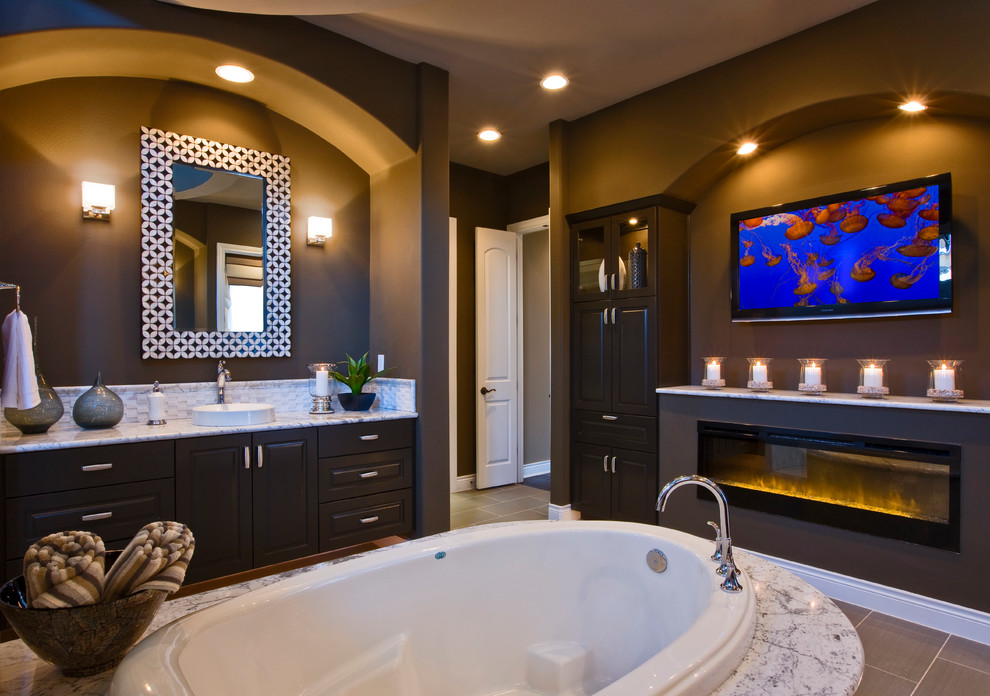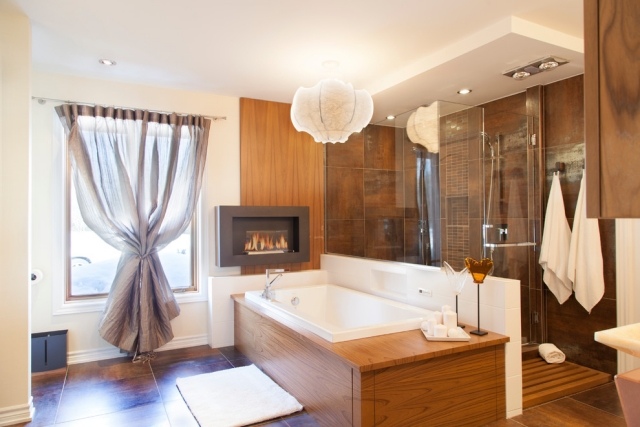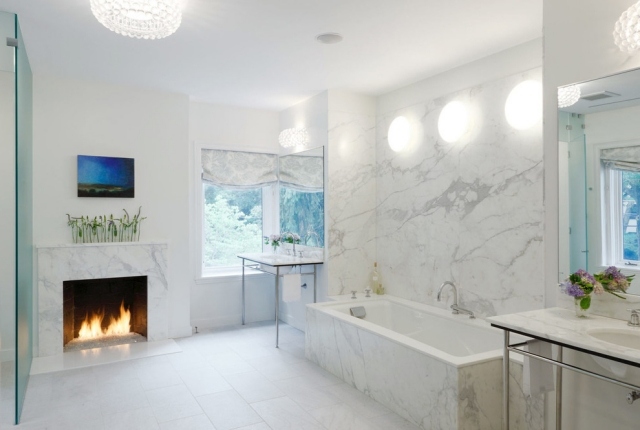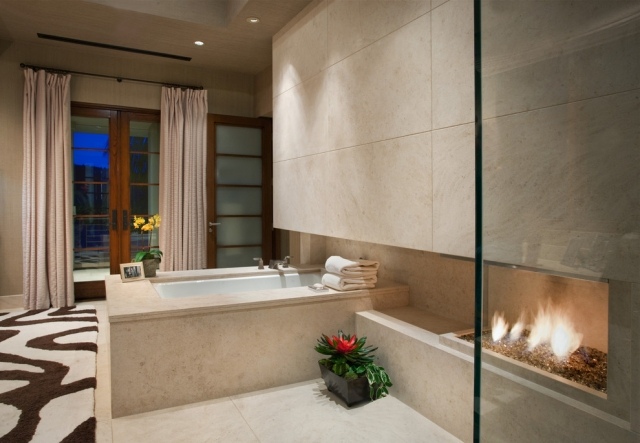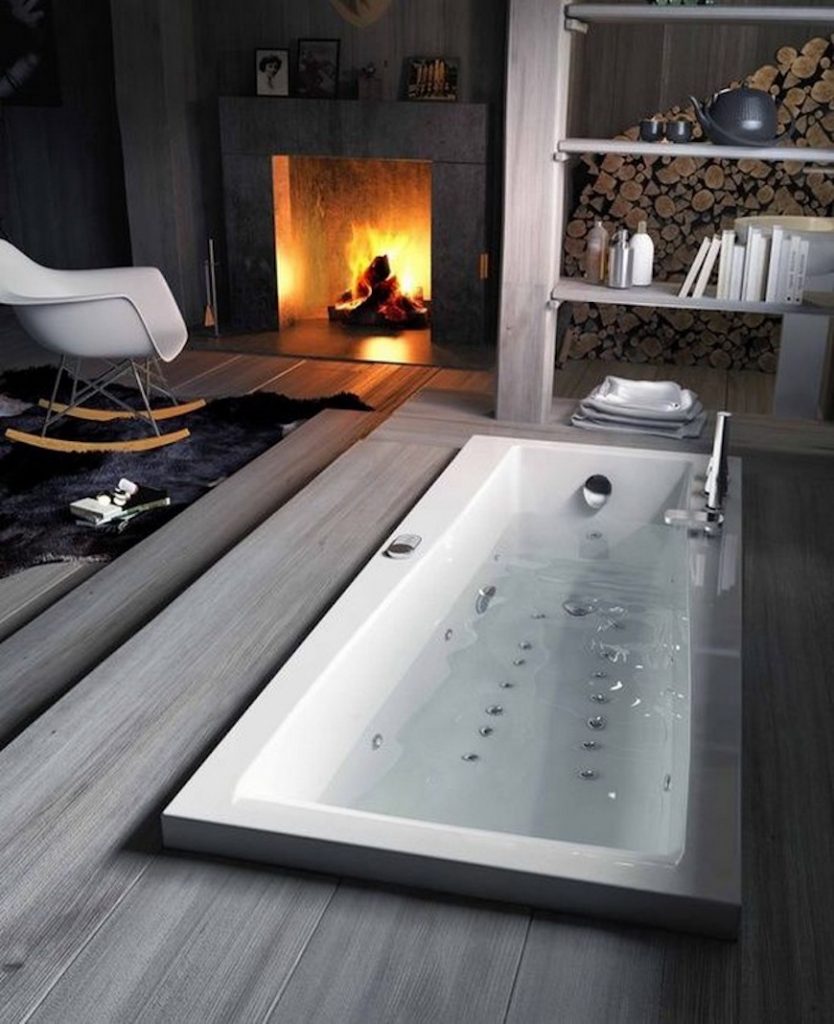 So, how about you add some fireplace in your bathroom too and thus create a spa-like look over there?