Rusted metal wheelbarrows
Rusted metal objects are often considered as useless, but plants can add some life to them.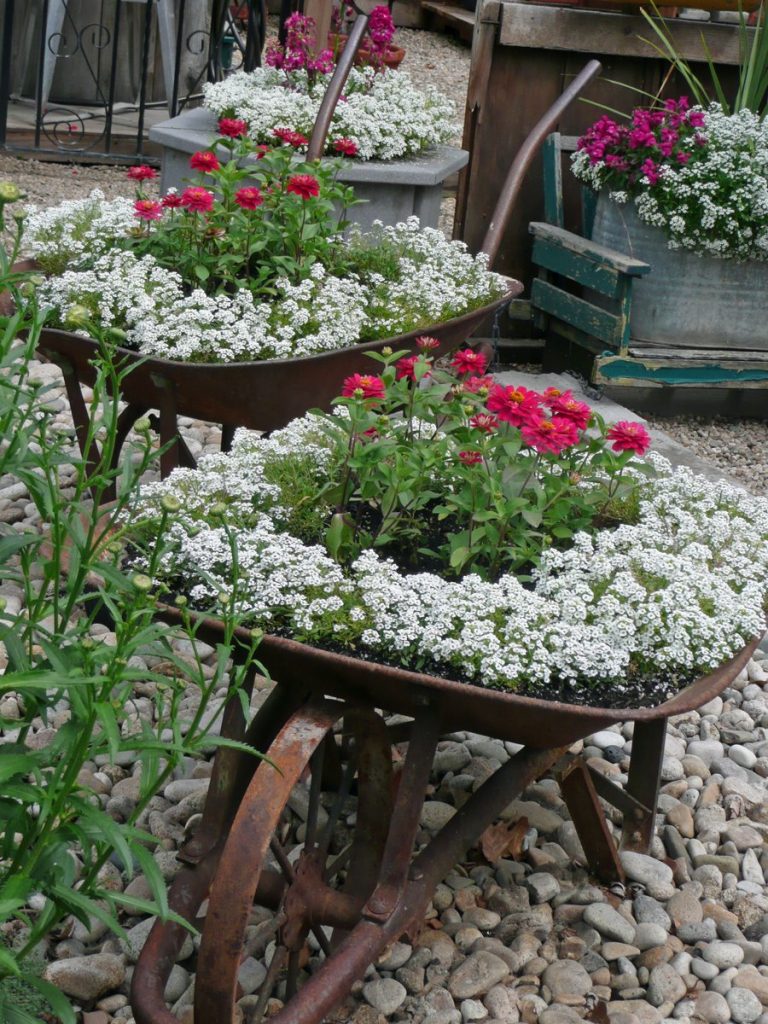 Old piano turned into a planter
Make your neighbors jealous of your garden by turning a piano into a gorgeous planter. And even add a tiny waterfall that will make it look even more amazing.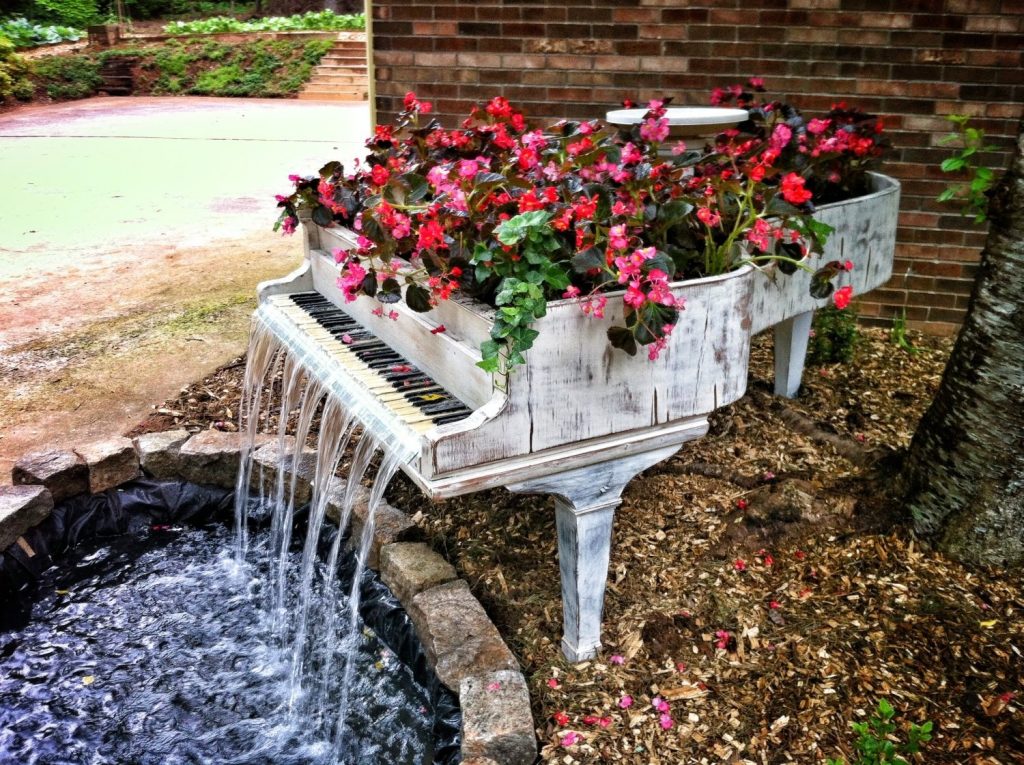 Tree stump planters
If you want to stick to some natural materials, take some tree stumps and turn them into planters.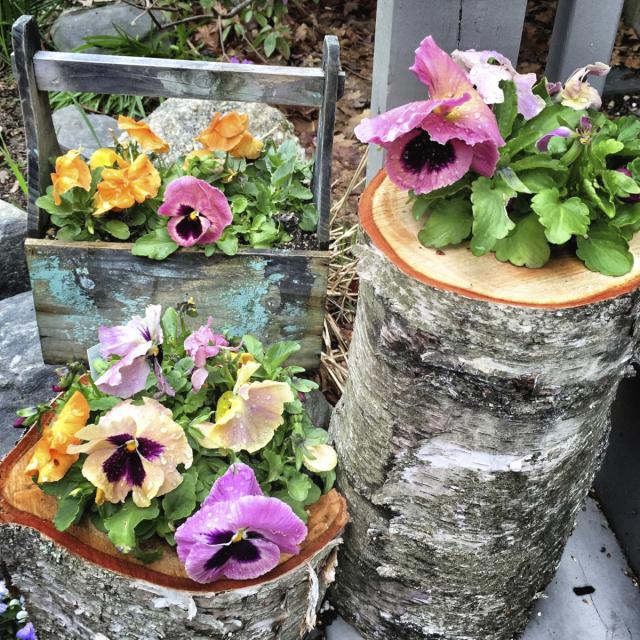 SEE ALSO: How To Have Fun With Tree Stumps In Awesome Ways
Dresser planter
The old dresser that you no longer use can be also used as planter. Simply, place some pots in the drawers.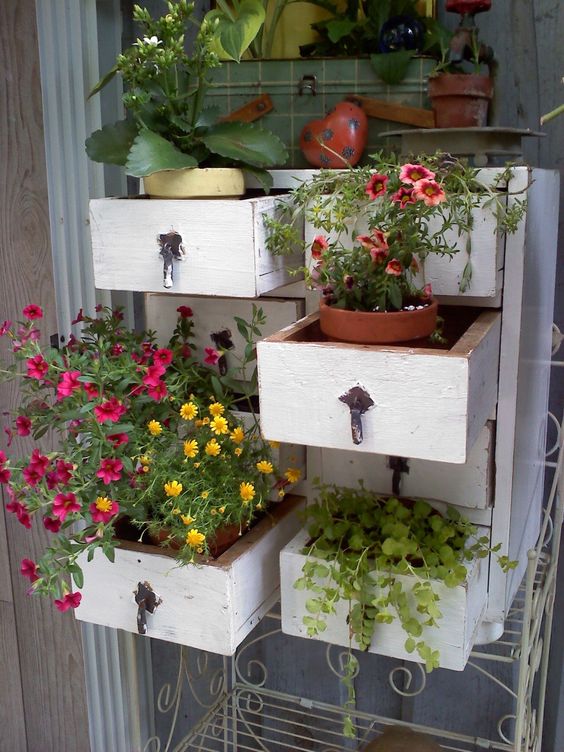 Cinder block planter
And the last idea for today is of a cinder block planter. Succulents are perfect choice for making cinder blocks look less boring.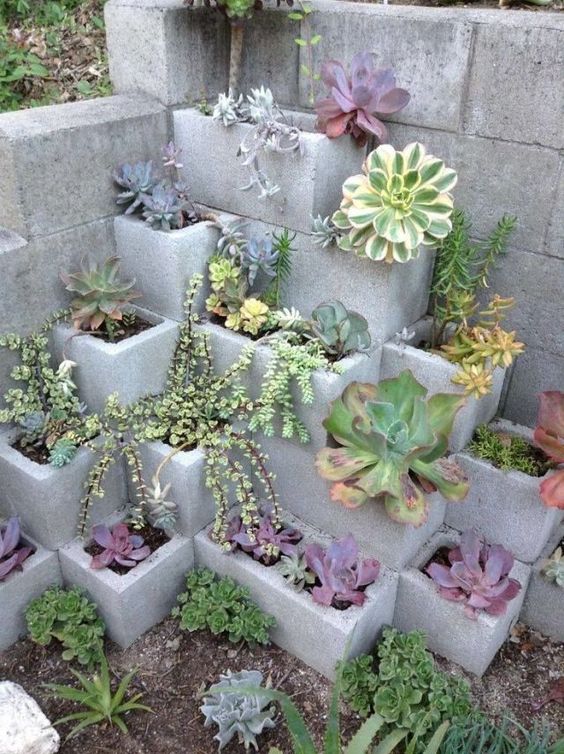 So, which one from these ideas did you like the best?