Topsy turvy planter
Here is one more idea for vertical gardening, but this time out of galvanized buckets.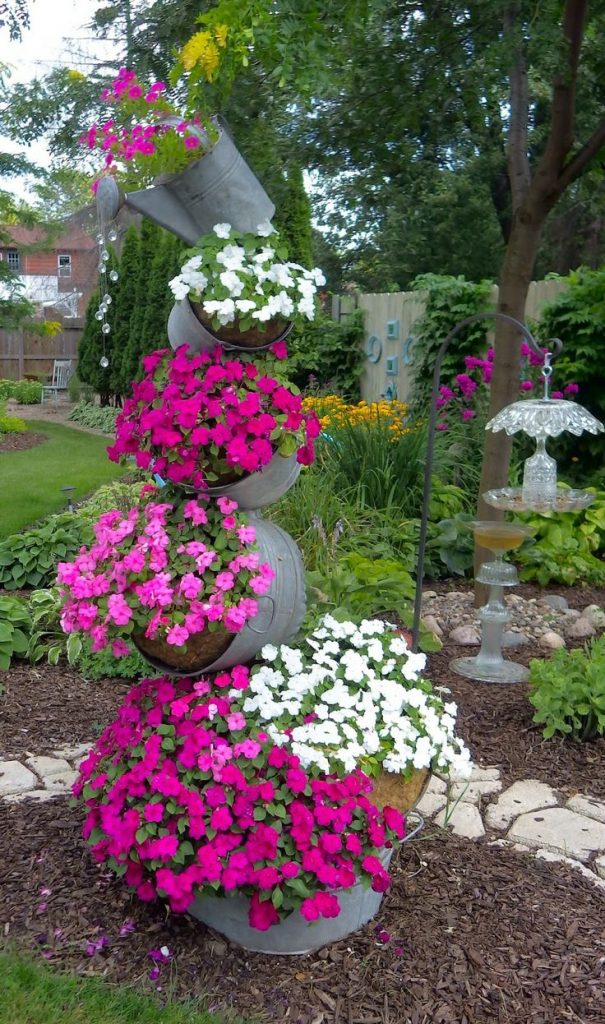 Old chair planter
If you have some old chair that you no longer use it, make a hole in the seat, add a basket and fill it with soil and plants to turn it into a beautiful planter.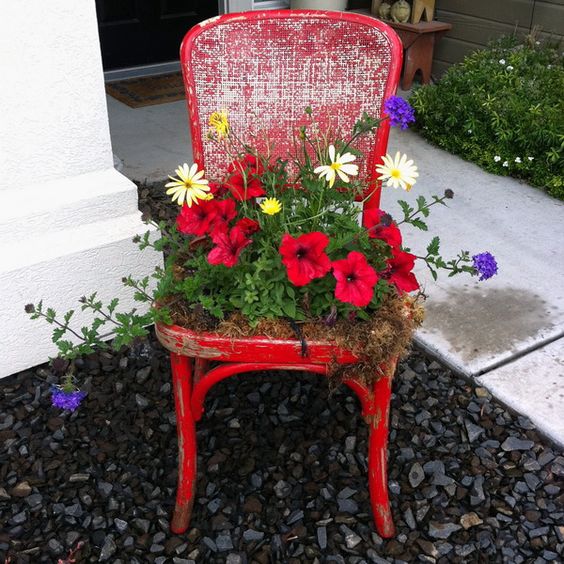 Paint can planters
Looks like someone have been painting? This is great way to repurpose paint cans, isn't it?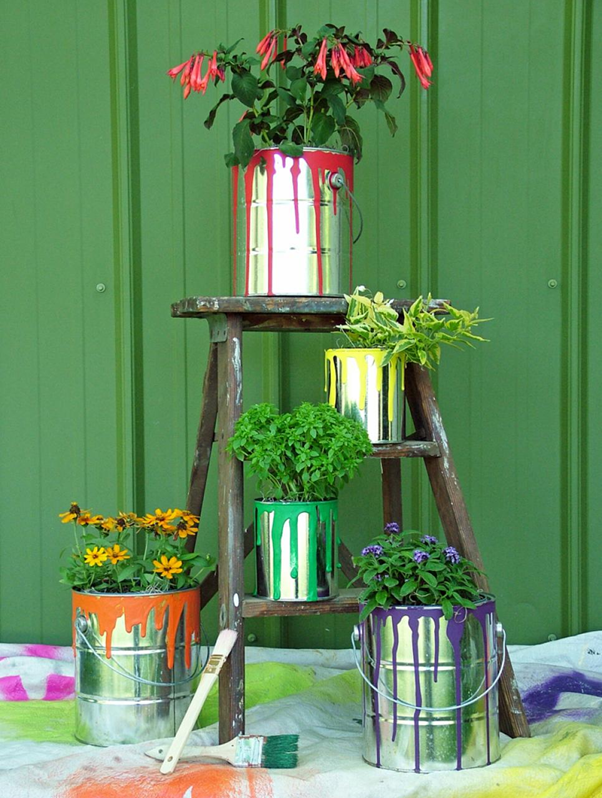 Wooden barrel planter
Wooden barrels can be also used as planters. Add a tiny lantern on top and make it look like a tiny fairy garden.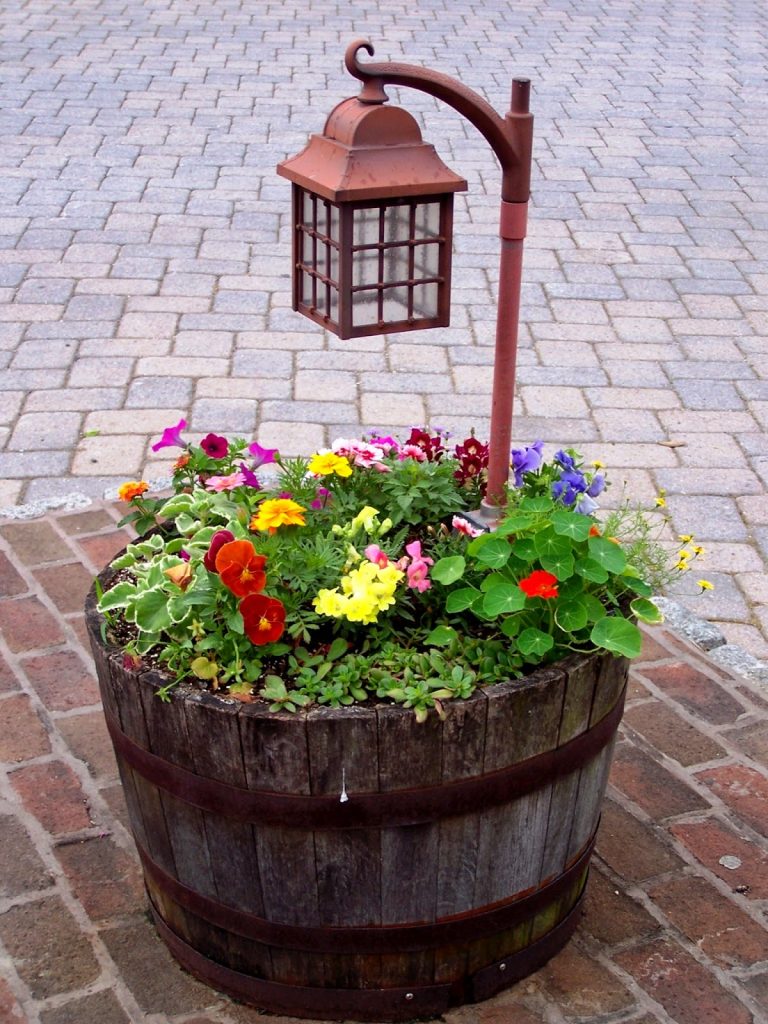 Bike planter
If you have some old bike, use it for holding planters and hang it on the fence. This is a fantastic idea of how to decorate the boring fence in your garden.
Toilet seat planters
Yes, as we have already said you can repurpose any old items into planters, but toilet seats? Sounds unusual, but it actually looks quite awesome.