Most of the Christmas tree designs are going to fit on the wall, and don't require a tree at all. That means that they are going to cost less money and you don't have to spend a fortune on them. They make some pretty easy DIY projects, and you would be able to make them on your own without requiring help for someone else.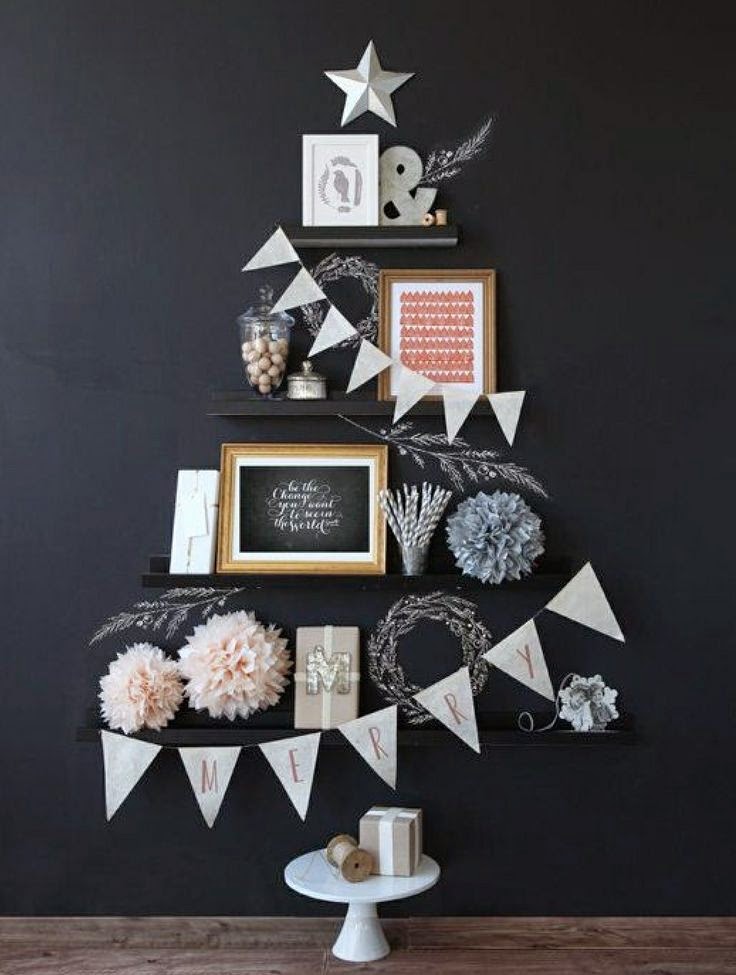 Are you too broke and you can't even think about getting a Christmas tree? Try making this one with yarn. It's an outstanding design and great for those living on a budget!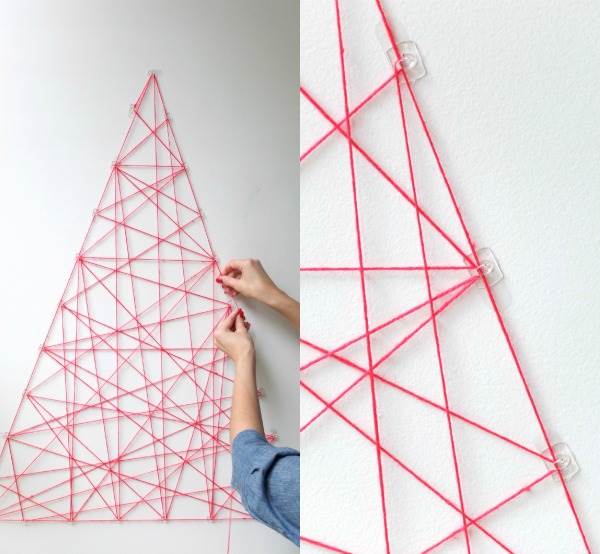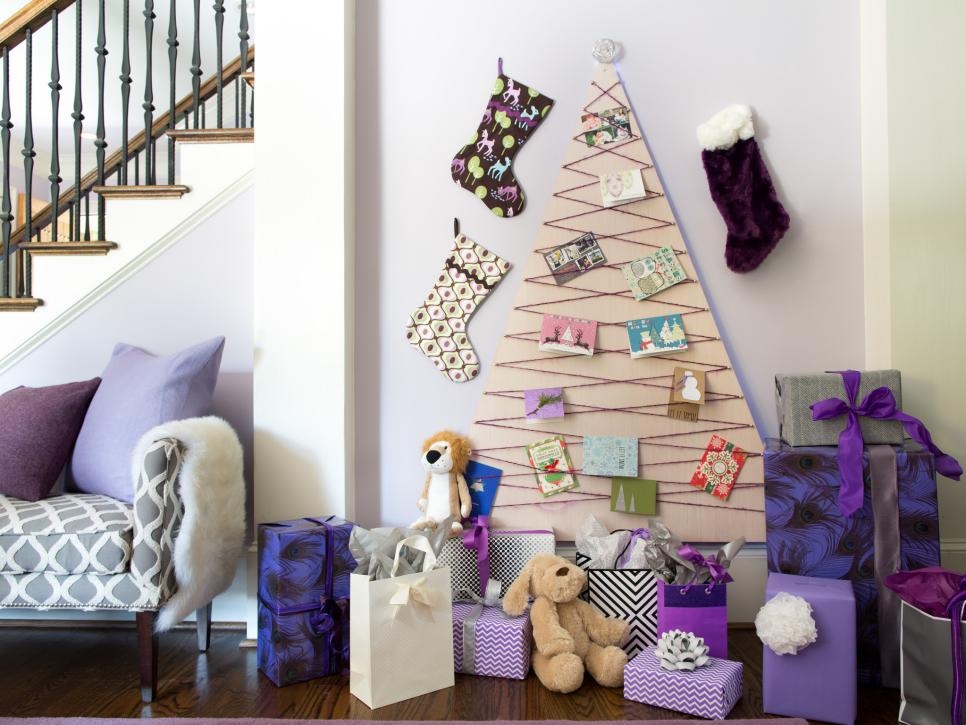 What do you say about a tree made of stickers or painting one on the wall? Which idea do you prefer more?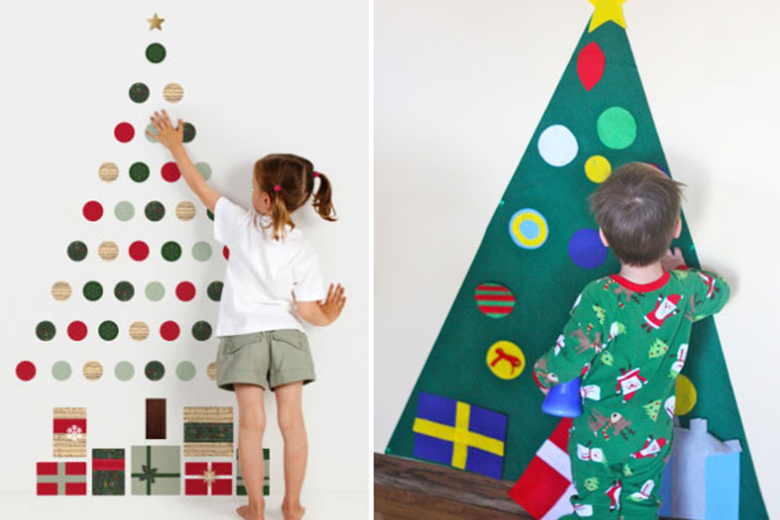 Even the Christmas lights can help you create your tree in no time. Just stick them on the wall in the shape of a tree and enjoy the final design.