Wrap your Christmas lights around cardboard
The right way to store your Christmas lights is to wrap them around pieces of cardboard, so that they won't get twisted and will last for a longer time.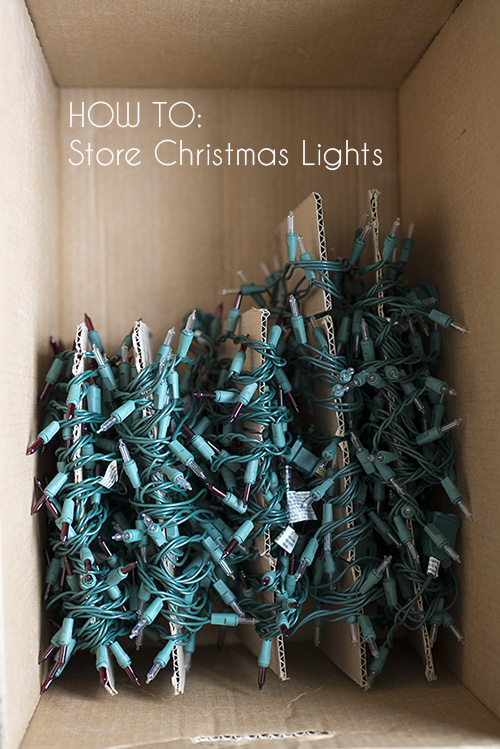 Or you can also wrap them around a hanger
If you cannot find a cardboard, then grab a hanger from your closet and wrap the lights around it.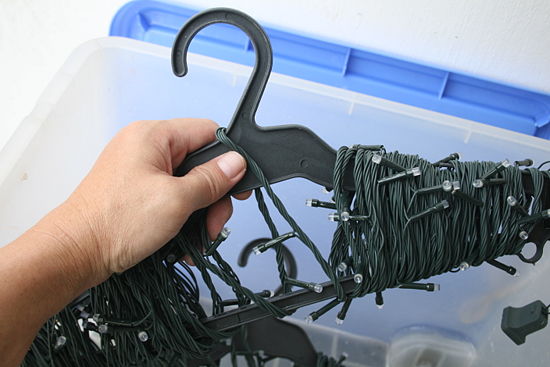 Easy way to store the wrapping paper
The holiday season is also known as the gift season. So, you probably have many wrapping papers in your home. Keep them organized in a garment bag and thus keep your home clutter free.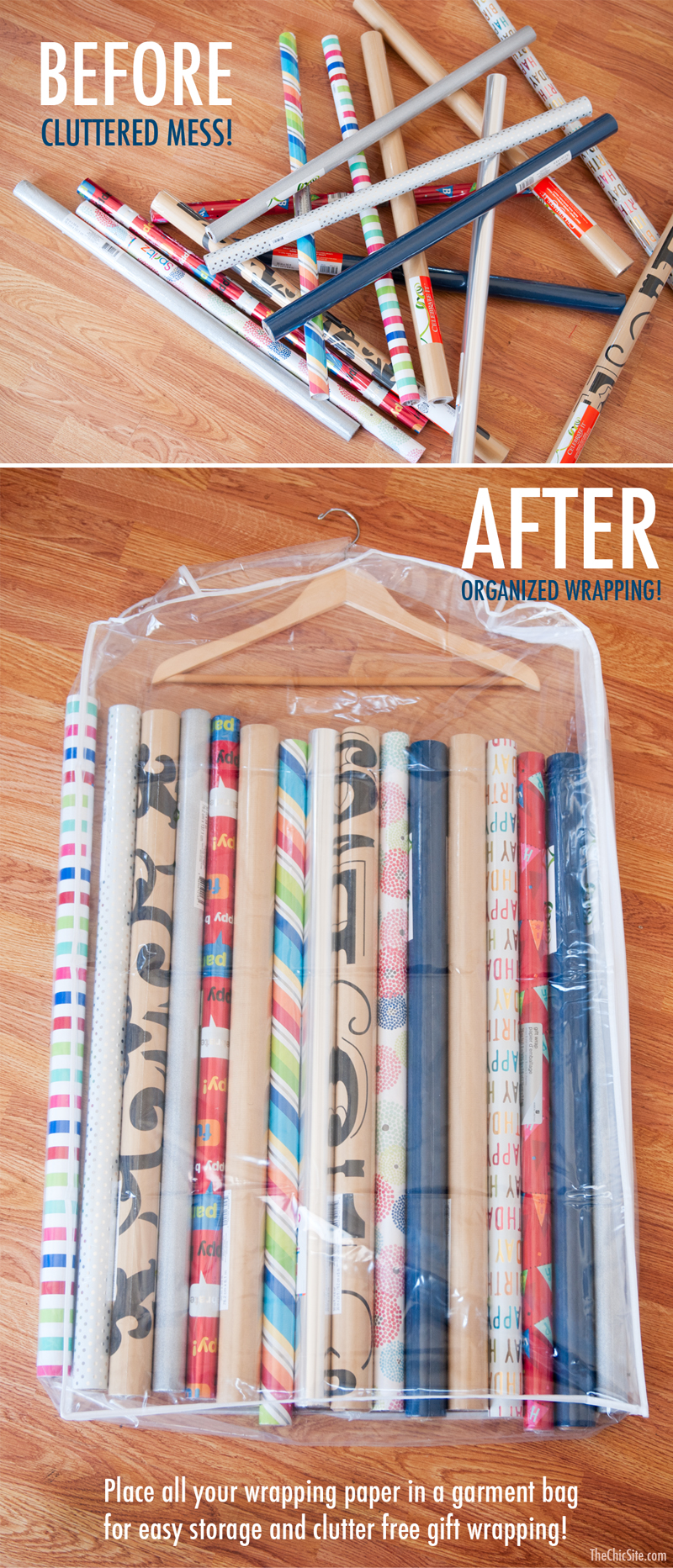 Holiday gift wrapping station
You can also have your own gift wrapping station where you will keep all those ribbons, bows, tissue paper, gift boxes etc., organized. An IKEA Raskog cart can do wonders for you.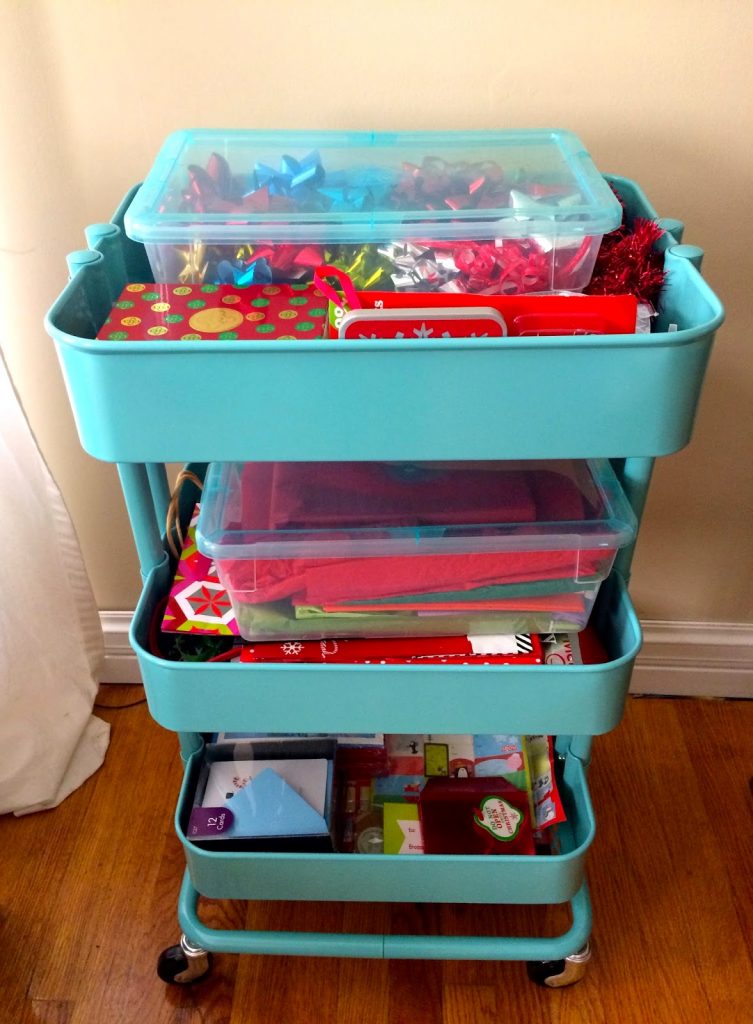 Use old belt to cinch your tree up
A belt will help you secure the Christmas tree by taking it down to a more manageable and easy to store size.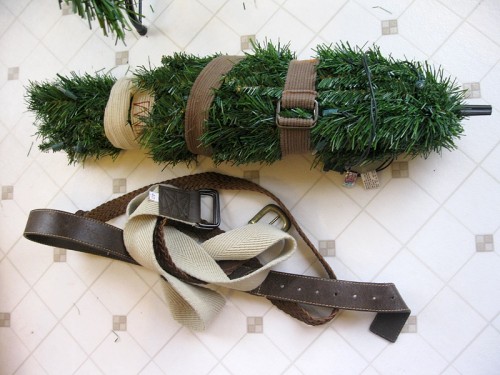 Or you can sew a storage for that tree
One easy way to sew a storage for your artificial tree is to use drop cloths to create bags for the top, bottom and middle pieces. When you are done, store it in the garage till next Christmas and thus keep it dust free.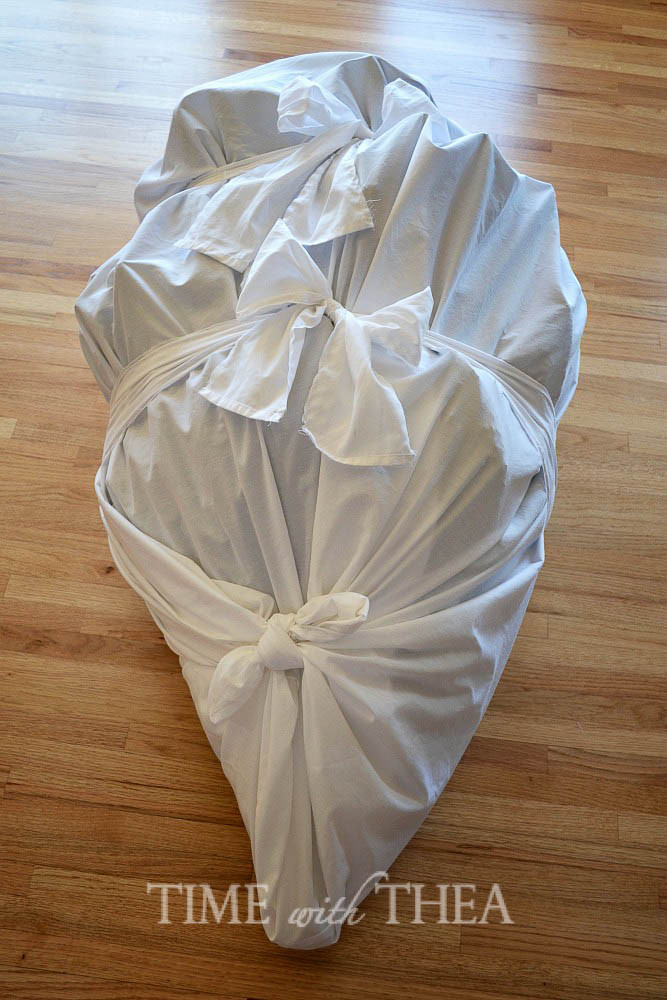 So, if you find these hacks useful make sure to share them with your dear ones and thus help them store their Christmas decorations too.