Use the vertical space
If you are missing some extra storage space, it is a good idea to go vertical. This will allow you to have some extra inches of storage. Go for cabinets, or even floating shelves.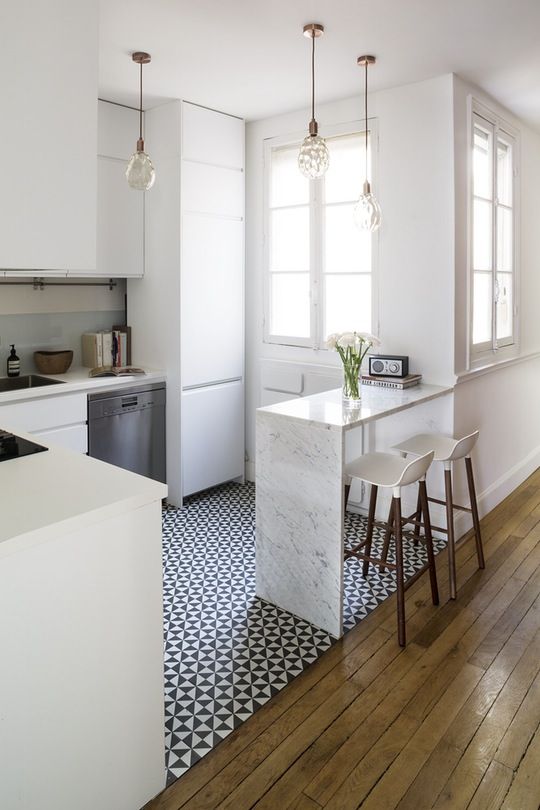 Which layout should you choose?
We have three known kitchen layouts: U-shape, L-shape and galley kitchen. For small spaces. designers would recommend the U-shape. Why? Because it can be squeezed into the smallest spaces. And it is a smart way to use the space.
U-shaped kitchens are a good choice and will be small and compact. You can see a good example here. When you enter, you have all the kitchen elements surrounding you. And it is easy to work in this space.