Vinyl cutting machines are tiny devices that can be used to make most things around you a little artistic. It's got that uncanny ability to add some color into your life. The vinyl cutter can help you do something special and exceptional. This machine is one of the materials that's most used in the design world. It's kind of like a PVC that contains several variations to its general properties the likes of texture and weight among other things.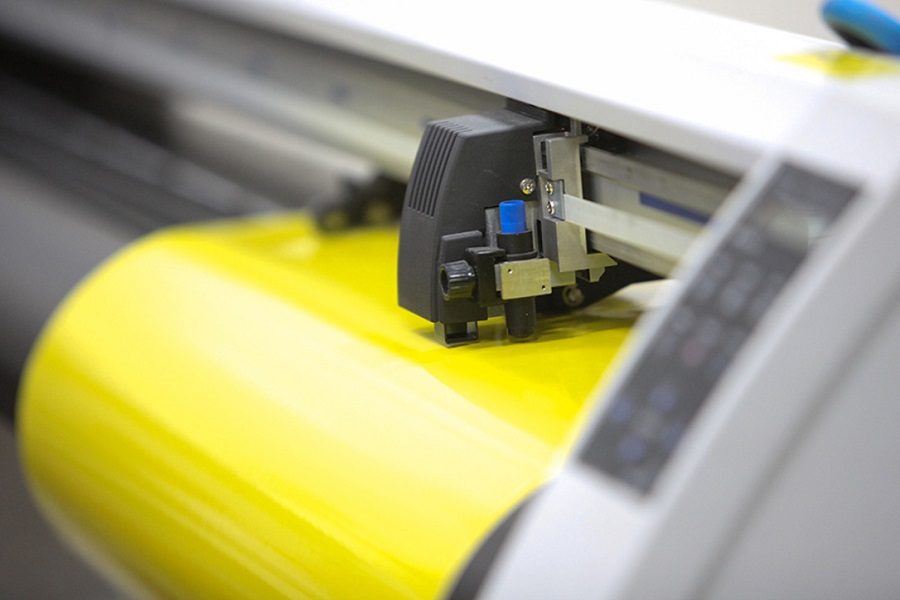 Furthermore, it also has numerous functions. Some of them including making prints and car branding. Let's take a look at what you can create with a vinyl cutter.
1. Making motifs for house decorations
If you want colorful motifs you can try cutting out large fonts on thick vinyl, which you can then use to mount on a frame that's equally colorful or even sticking on a wall. This could be your favorite basketball players jersey numbers or the age of your children on their bedrooms. You can also employ the use of a big W for the label to your washroom door and/or a big letter B for the bathrooms. Smaller fonts can also be utilized to make small phrases and sentences like 'home sweet home' or 'keep out'.
2. Making custom prints on t-shirts
This might probably just be one of Vinyl's most common uses in the disguise of Heat Transfer Vinyls. This method produces durable and high-quality prints that often times outlive most of the fabric materials and items they've been printed on. For you to achieve this you'll need; a t-shirt (of course), cutting tool, heat press machine, cutting board and the Heat Transfer Vinyl itself.
3. Paper craft designs
Good news! This machine can also be employed to cut several other materials that won't strain its blades. Some of these include some certain types of plastic and paper. If you're looking for the best vinyl cutters you can read the post here for a little more information. The vinyl cutting machine can basically also be a treasure to those of you interested in papercraft designing because it can help provide you with solutions and ideas to existing dilemmas or complications. Vinyl cutters can be used in very many ways when it comes to paper crafting.
4. Decorative covers for laptops and phones
This vinyl decal item is a material that has slowly grown to become a very popular accessory for both the laptop as well as the smartphone. These decorative items are usually sold with adhesive backsides that very easily stick to the piece. They're extremely commonly used in corporate branding as well as for decorative functions for different organizations. They're also sometimes awarded as souvenirs and rewards for marketing purposes. The role this machine plays in such scenarios is cutting out the needed shapes.
It's astounding how a machine initially designed to undertake a limited number of tasks can end up being so useful to people using it for what it's meant to be used for as well as for those people that happen to be in totally unrelated fields. It's sort of like a mini swiss knife of the design world and is a major plus in any designer's inventory. Hopefully, this article has helped show you exactly why.