Succulent plants can turn your yard into a real oasis! I wanted to inspire you to landscape your space with these low-maintenance plants, so I rounded up some ideas and smart tips that will blow your mind and that will make you purchase succulent seeds immediately.
SEE ALSO: OUTDOOR DINING: YES OR NO?
Succulents are very popular and that's probably because of their unique shape, color as well as their drought tolerant qualities. For some gardeners growing succulents is a breeze, while for others it is a daily struggle. Keep reading to make this process a breeze!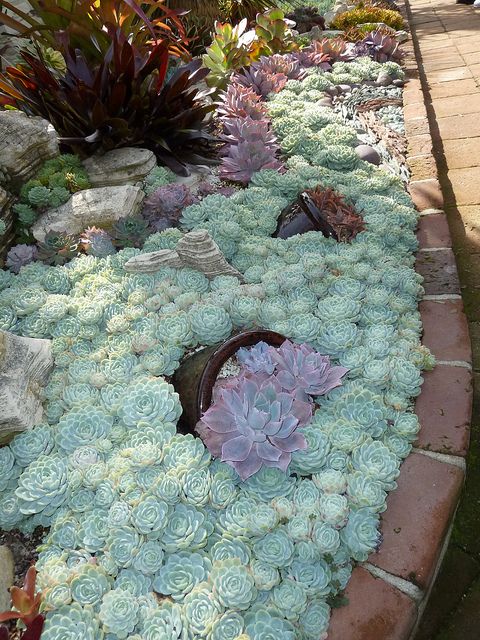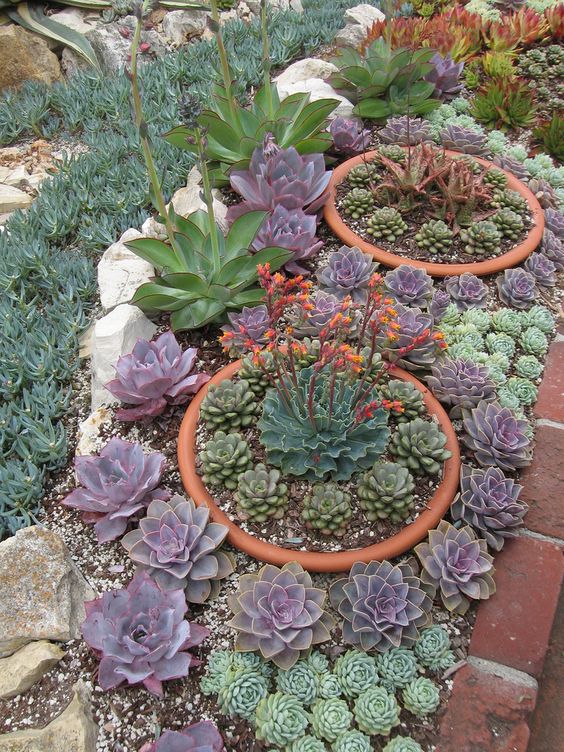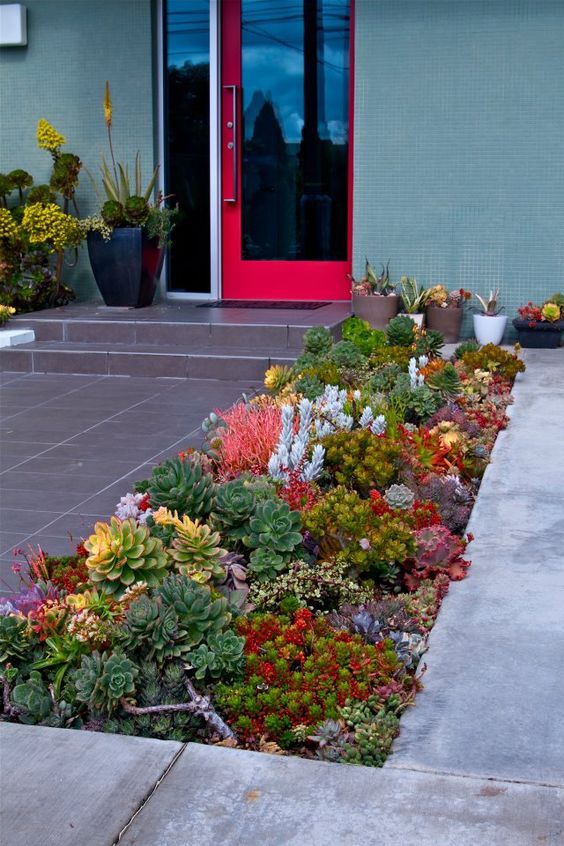 Like all flower and plants, you need to know how to care for your succulent plants in order to keep them alive. While this type of plants have the same basic needs, not every growing environment, house or apartment is the same. You need to think about the soil and pot you are using, how much natural light you have available, where you live, etc. What works for me, won't necessarily work for someone who lives in India.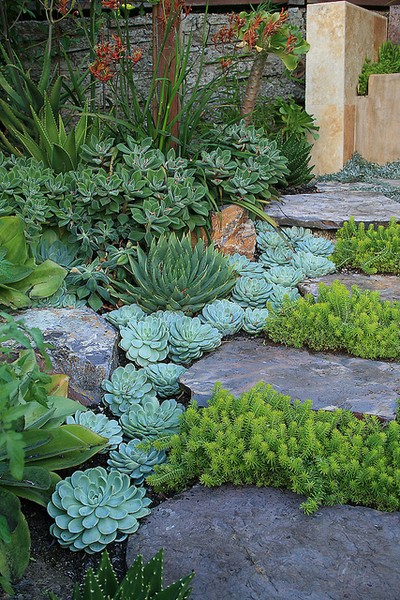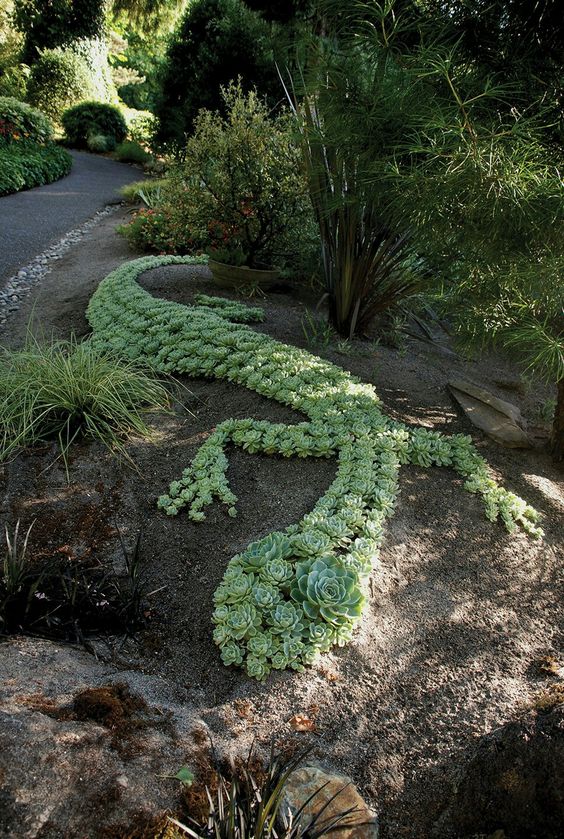 More amazing ideas on the next page!