A small balcony is better than no balcony at all, so trust us you can turn it into a peaceful retreat if you organize it in the right way. You can pick from versatile space saving furniture designs that are a must-have for small balconies. We have picked several such ideas that you may love to get for your small balcony. Let's check them out.
Rail hanging shelves or tables
This type of shelves or tables will save you on floor space and they are big enough to fit your cup of coffee, glass of wine or maybe even your laptop. Place a chair or two next to it and you have the perfect seating area on your balcony.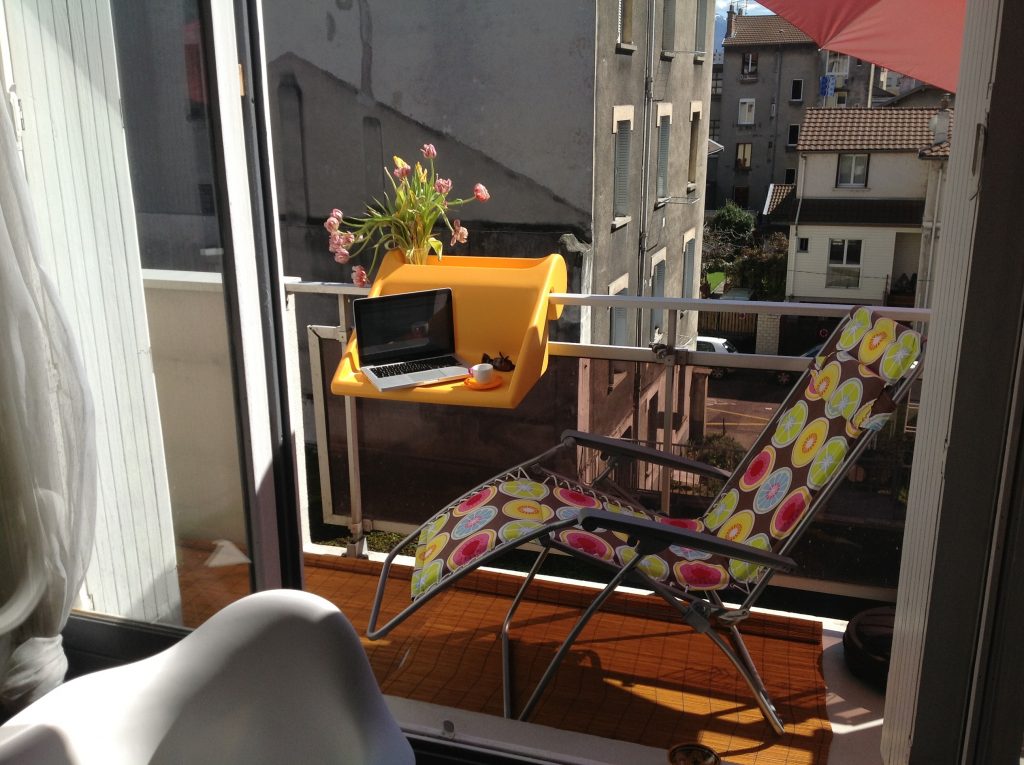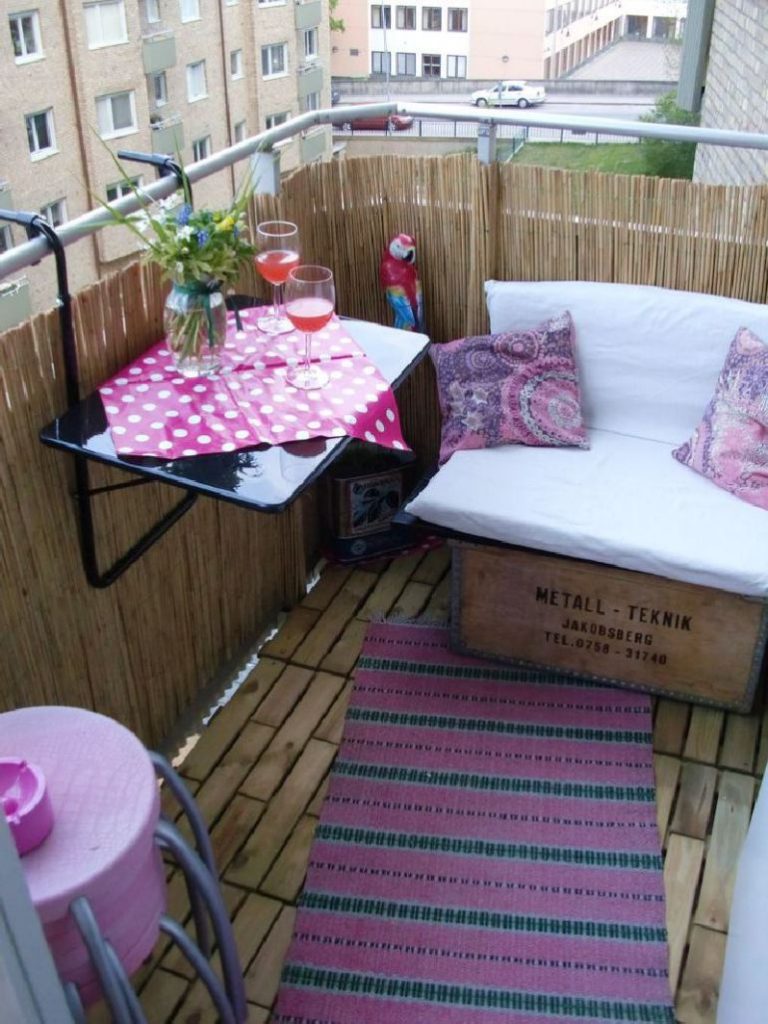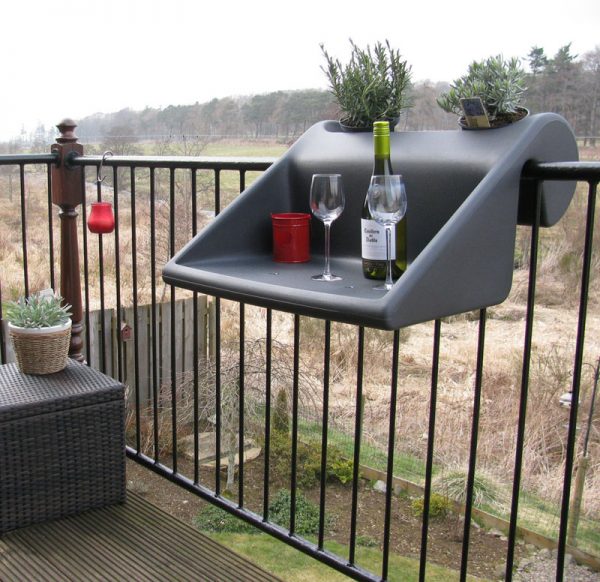 Flipping tables
Some such rail hanging tables can be also flipping up or down. Some of them may be even attached to the wall instead of on the railing. So, when you don't need it, you can simply flip it down and have more space on your balcony.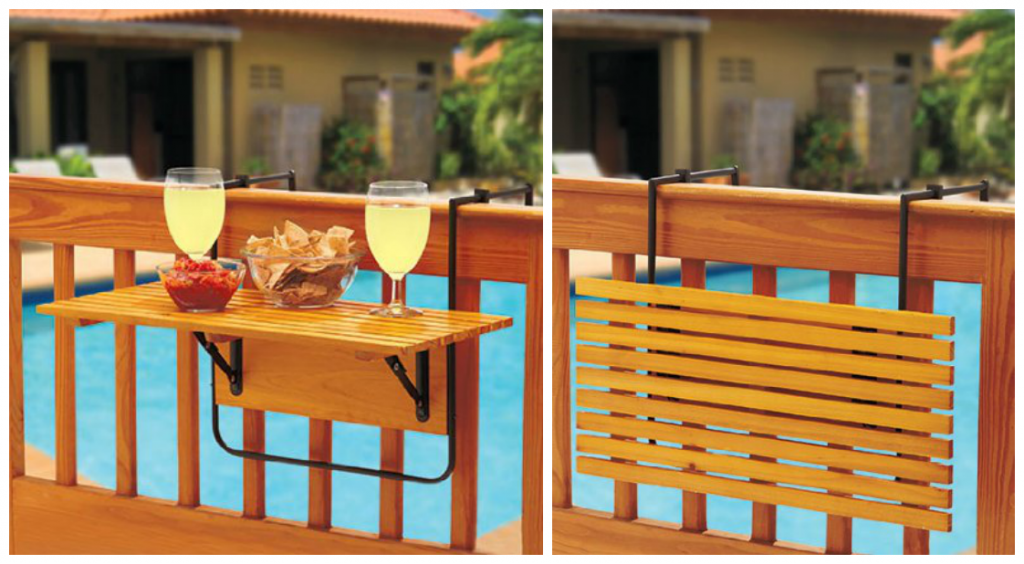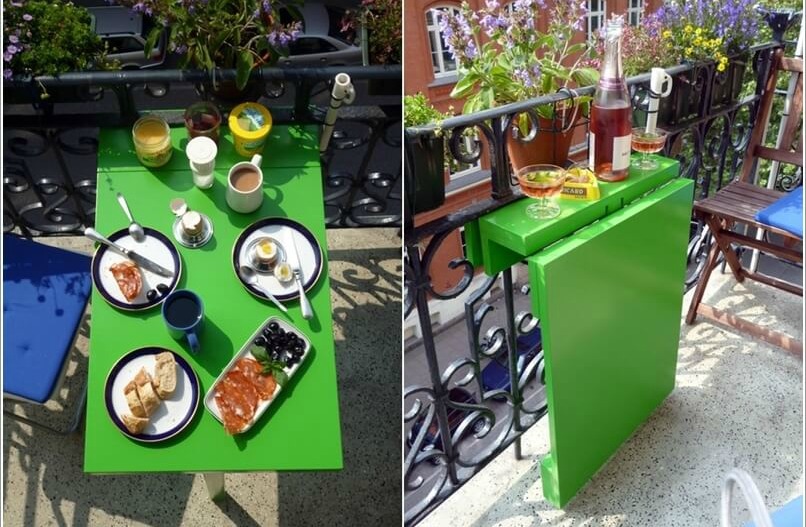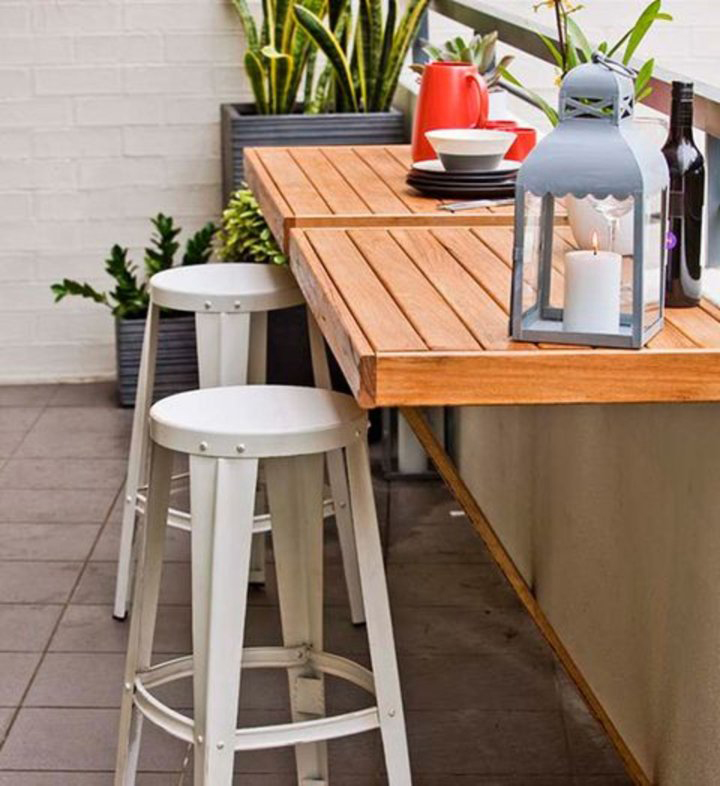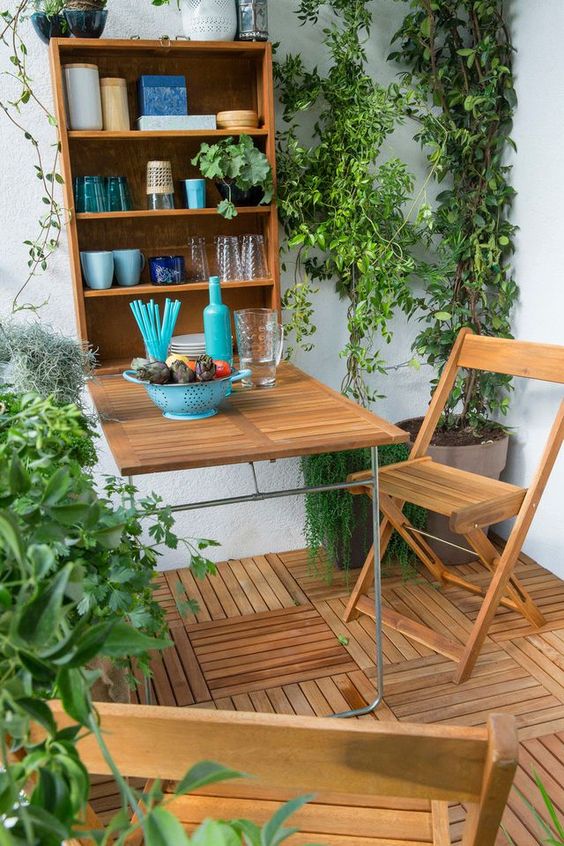 Find more ideas on the next page!