Are you looking for something original and unique that will make your home stand from the rest of the homes and will give you great relaxation? If yes, you are looking for a hammock! In this article you are going to see some Stunning Indoor Hammocks That Are Just Perfect For Taking A Nap. Check them all out and see how you can incorporate them indoors. Hammocks are not just for the yard, and modern designers have moved them inside the home too. We have to admit that it's a great idea that everyone will like. The indoor hammock will give you the chance to relax and take a nap in a way that it will give you positive vibes and thoughts about the summer. Don't miss the ideas that I have got for you today, and get inspired to add one into your apartment or house!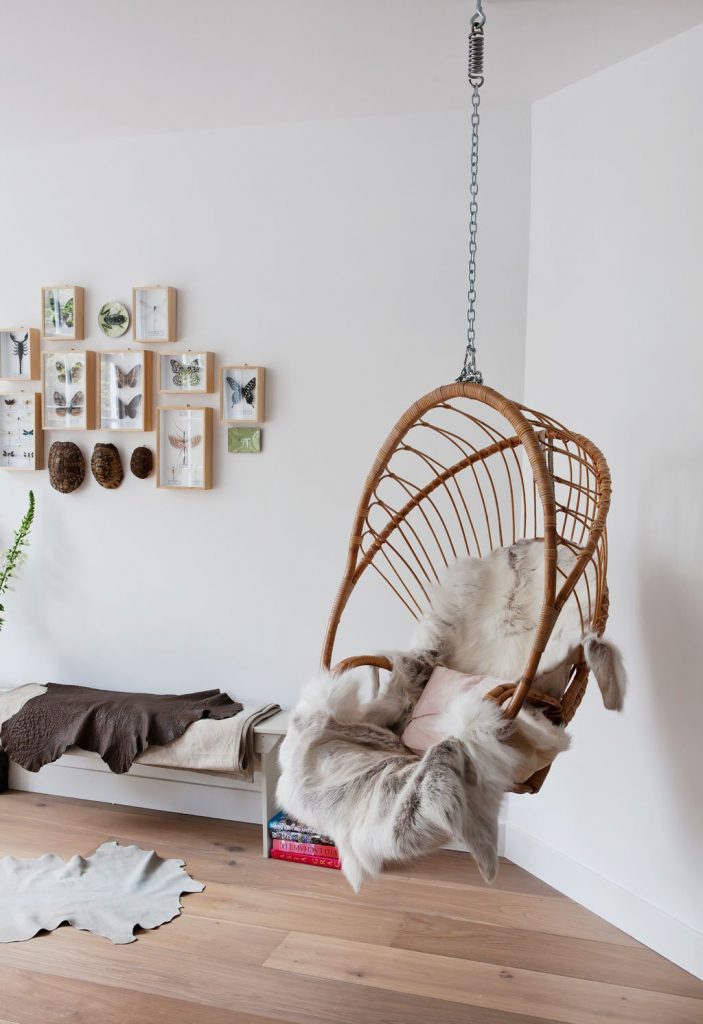 If you aren't afraid of heights, you may want to consider this suspended hammock that is super close to your home library. Can you imagine enjoy your favorite book up there? I bet that you wouldn't want to get down for some while!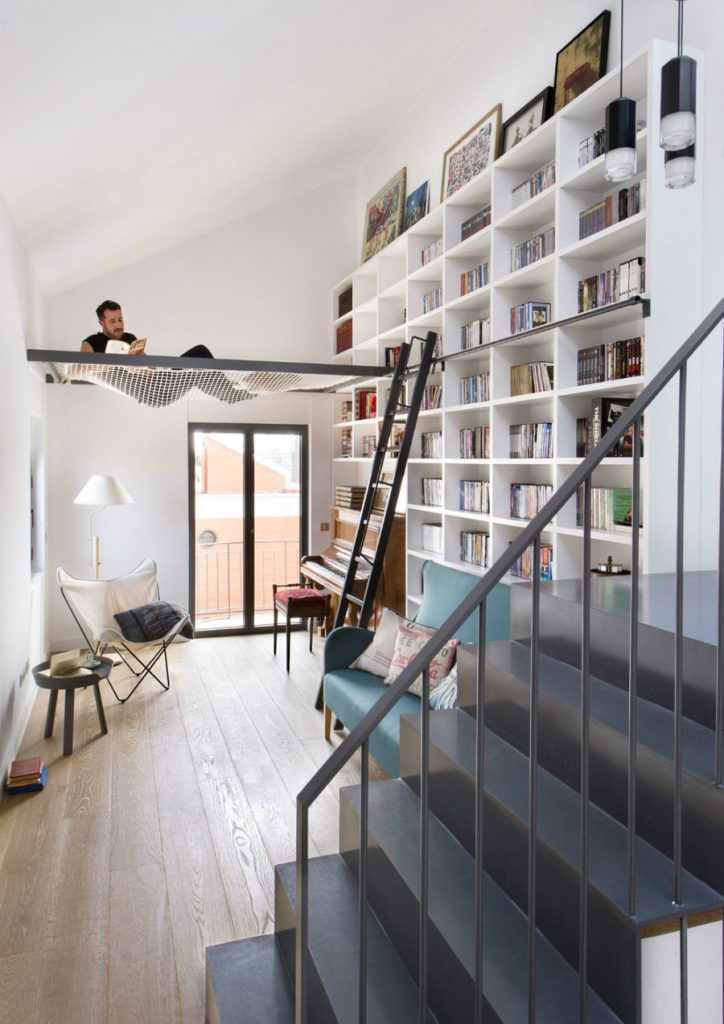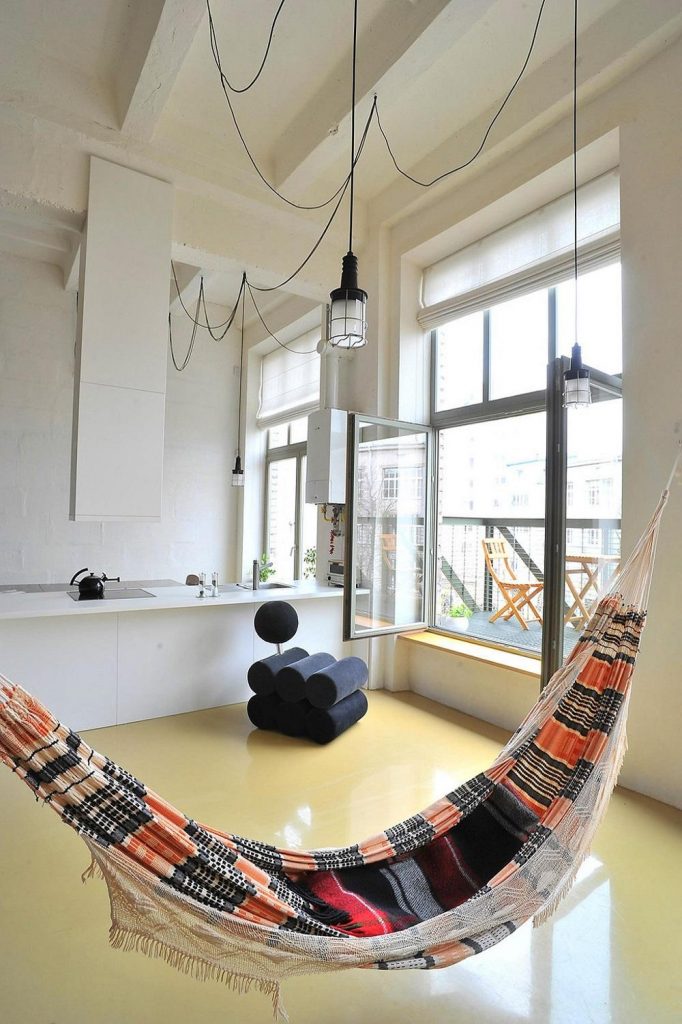 In case you want to enjoy the sun rays during the winter, it's the best to hang the hammock near the windows.