Who said that you should use same sized artwork?! Here, you are free to mix and match any kinds of art. Try with different shapes and sizes to find the perfect combo. Just feel free to experiment. You can add some other things, despite frames. Take a look at the example below. It includes fun ornaments that make a statement.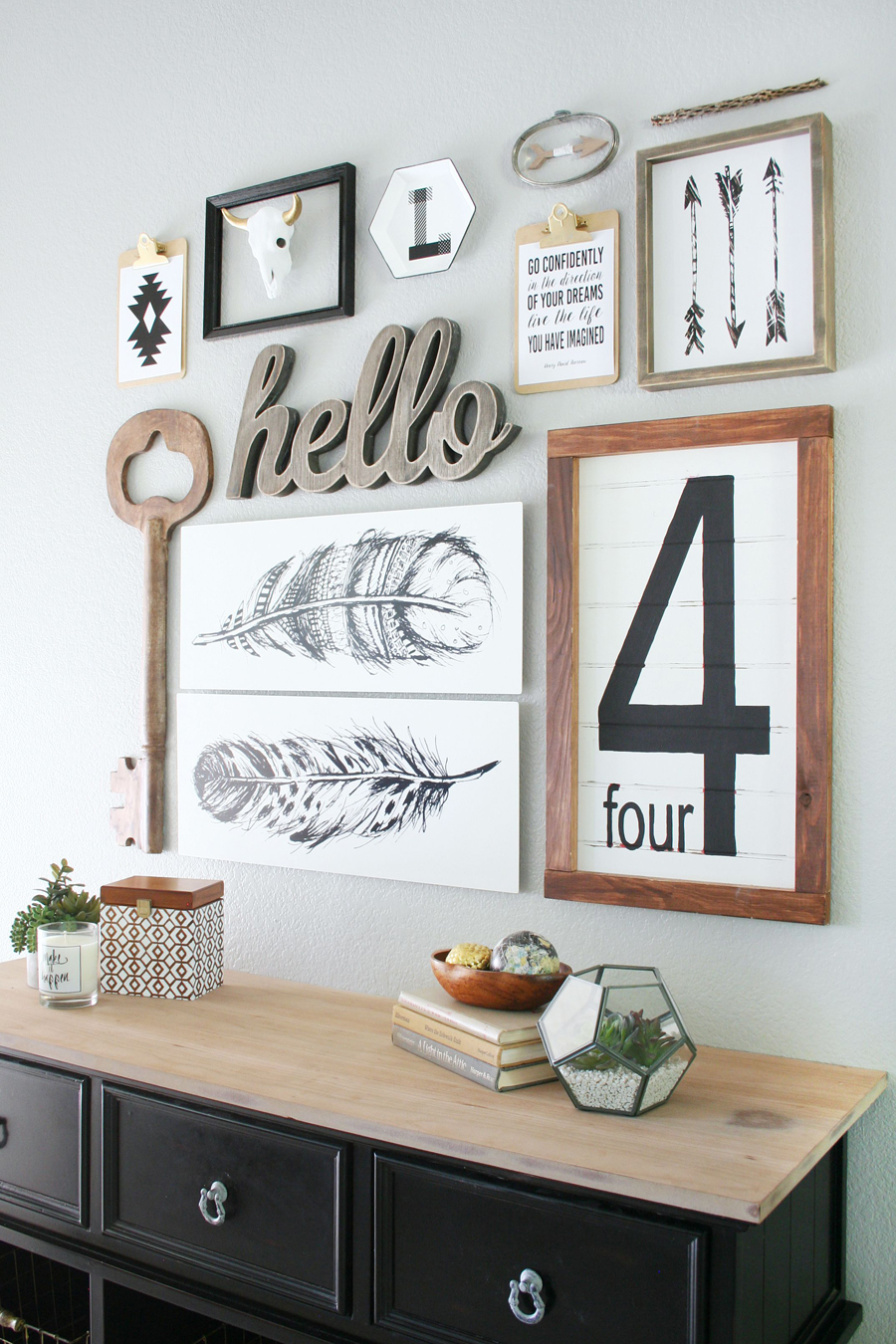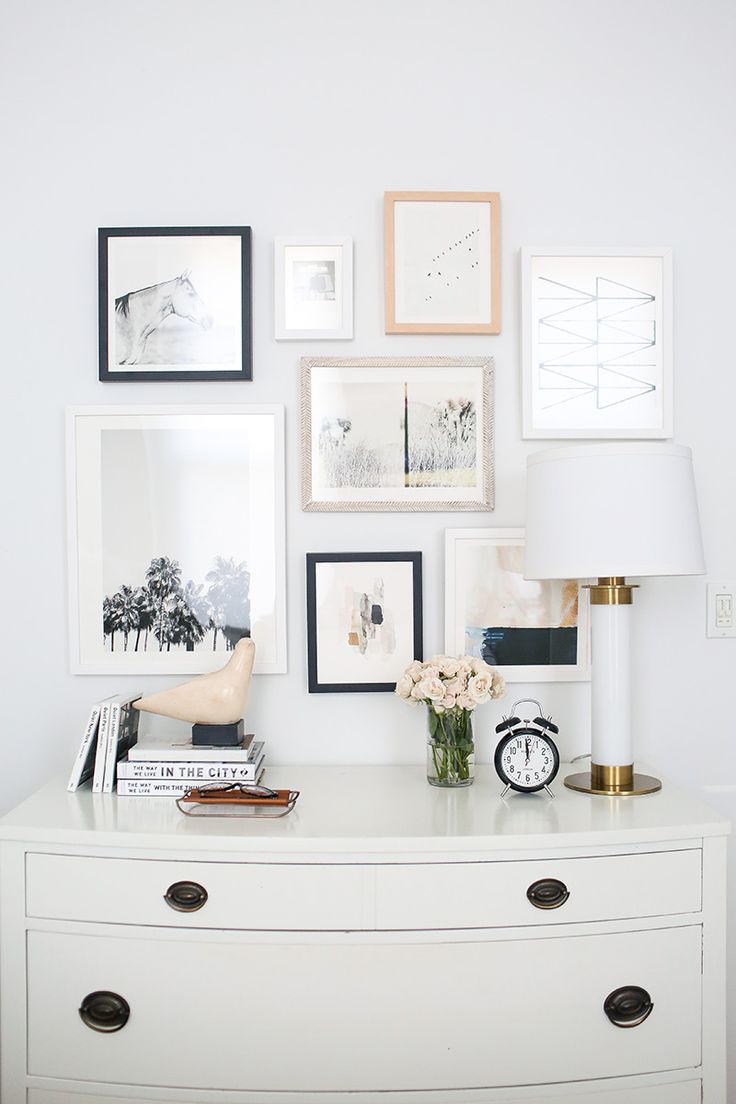 Will you choose neutral or bold pieces? The choice is up to you. Create a wall gallery that will match your home style.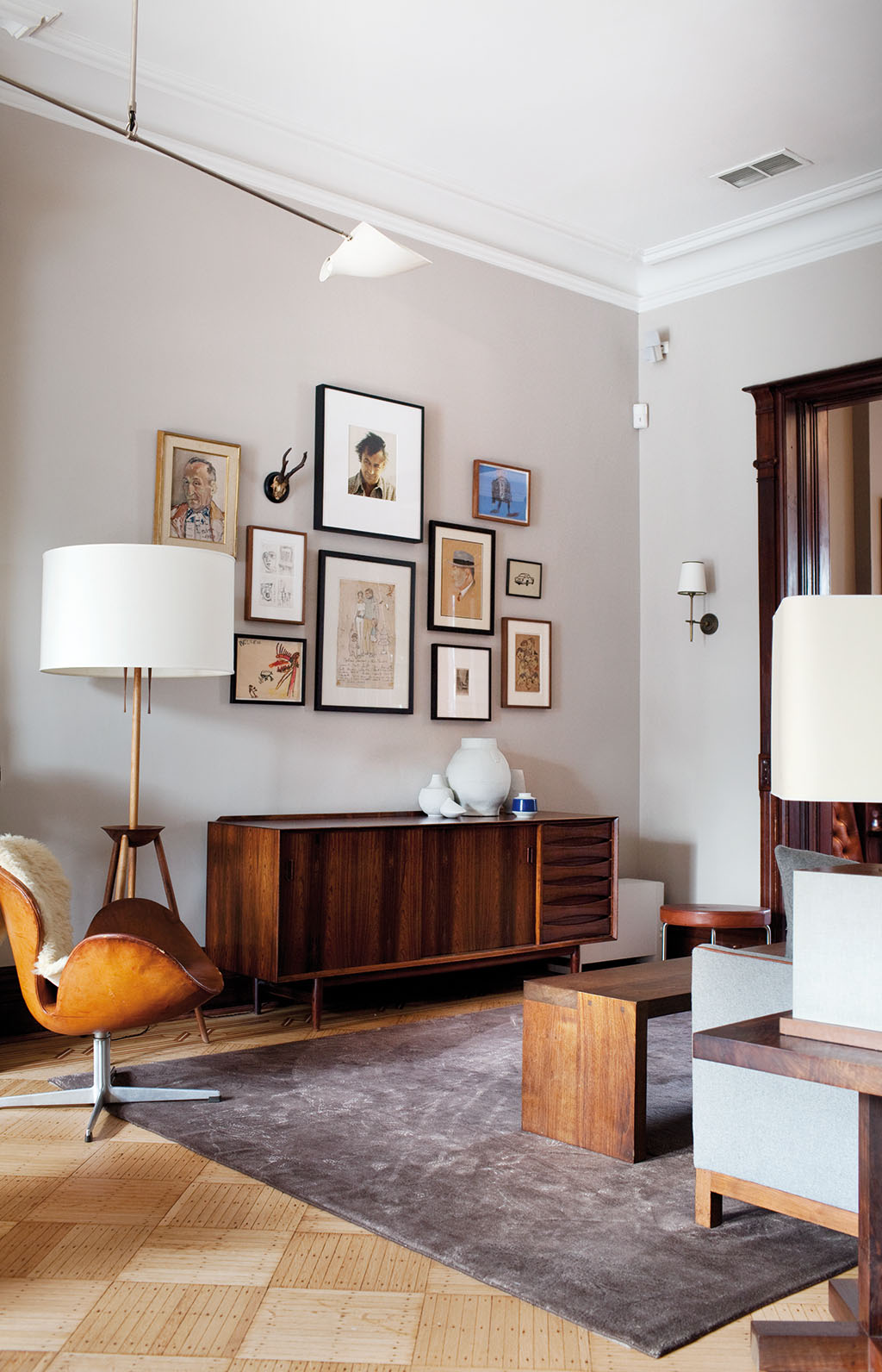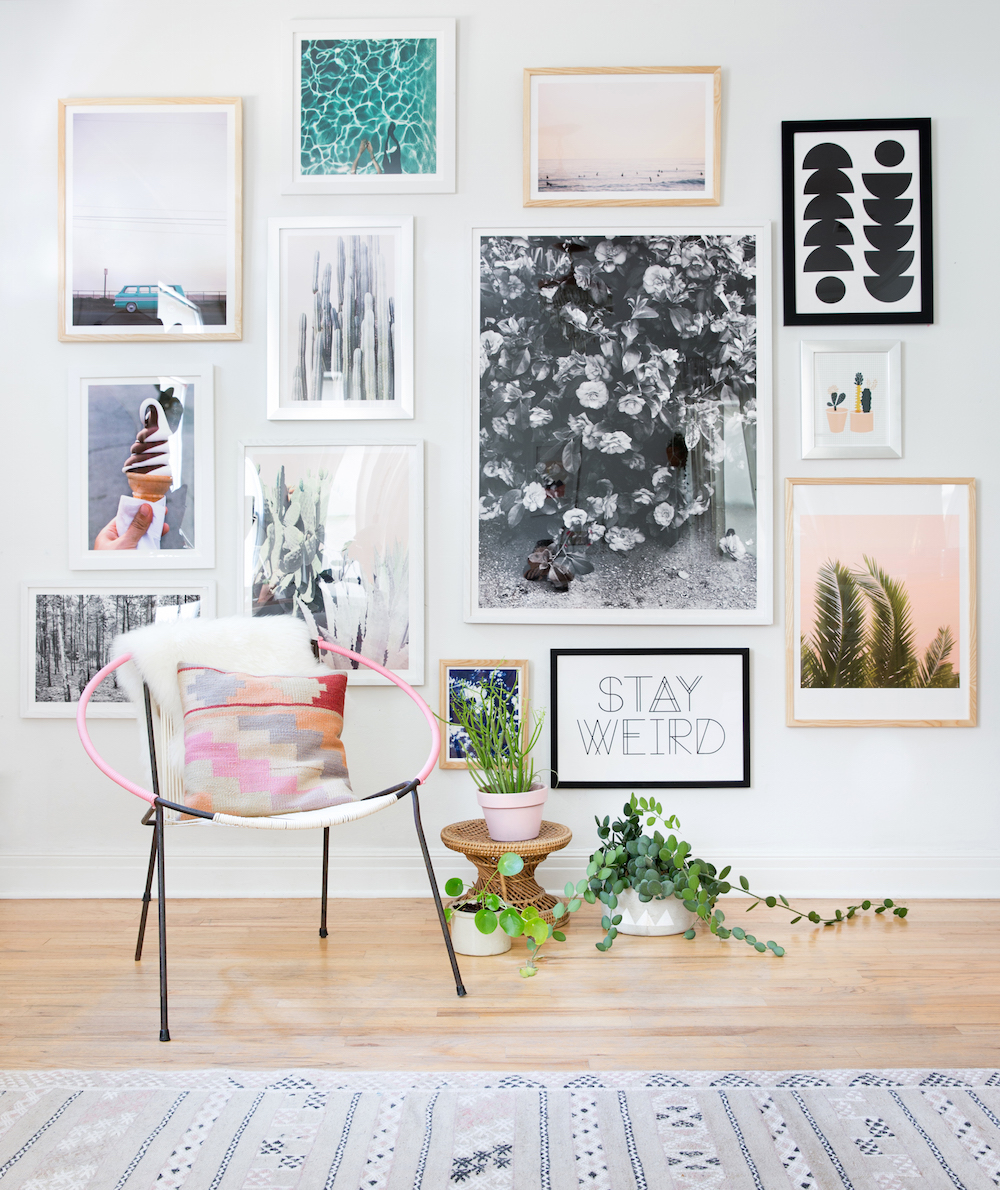 A gallery wall is a fun way to say welcome! Place one in your entrance and wish a warm welcome to your guests. Just remember to keep the colors harmonious so it will look like a gallery, not a few random items thrown.