Nowadays there are so many different types of footwear, it's a bit difficult to keep up with the different trends. Thankfully, even though there are new trends popping up, there are some classic styles in the fashion world that are still around. You can find these wardrobe essentials in all types of clothing, such as T-shirts, pants, sweaters, etc. One classic group of essentials that is perhaps the most complex are shoes. There are numerous types of shoes and keeping all of their names and styles straight can be tough, especially since so many styles are similar. An example of almost identical styles are slide sandals and slippers.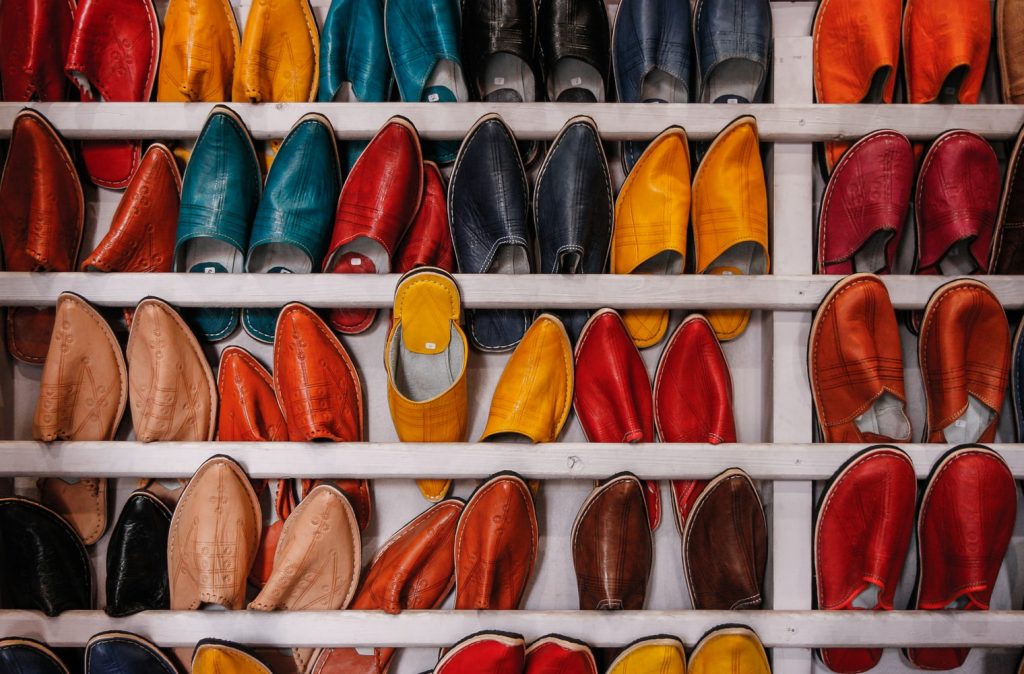 While they look and have similar features, slides and slippers are pretty different. If you're curious about the differences, and pros and cons of both styles, check out their descriptions below.
Slippers:
Traditionally, slippers are a close-toed shoe that is warm on the inside, that you can just slip on while you're walking around the house, hence the name slippers (you just slip them on). Like other types of shoes, the term 'slippers' is more of an umbrella word, as there are many styles of slippers. Some other types of slippers that you have probably seen are moccasins, clogs, scuffs, and house slippers. These provide extreme comfort and are particularly useful in the colder months, as they're usually lined with a warm material.
Slippers are wonderful to have, but unfortunately, if you don't buy an expensive, high-quality pair, then you will have to replace them quite often. To ensure your slippers last as long as possible, be sure to only wear them indoors, and buy a material that is sturdy. The whole shoe doesn't have to be made of this type of material, but the sole should definitely be durable. Some good slipper materials include leather, suede and cotton. The soles of these shoes should be some sort of plastic or cork to help keep them intact for longer.
Slides:
Slide sandals are typically a plastic, rubber, or leather shoe that can be worn almost year-round and with virtually any outfit. They're always open-toed, with just one piece of material stretching across the top of the foot to hold it in place. Even though slides are made from rubber and plastic, they are extremely comfortable and can provide lots of support. Since they're usually made of these synthetic materials, they are also waterproof and can be worn in different types of weather. Not all slides are made from plastic and rubber; in fact, there are some brands that sell leather slides, which are very stylish. These too are comfortable and look great with casual outfits.
Even though slippers and slides are different from each other, they do have a few similarities that we love about them. One of the reasons is because there is such a variety of colors and patterns available. Even with such a wide range, neither comfort nor style are forgotten. Some of the most popular slides are just plain colors, like blue slides, while more popular slippers are a neutral color with a fuzzy inside. 
Now that you know which shoe is which, you can buy the appropriate pair. Or maybe you can buy one of each!