Giving your kitchen a new look without breaking the bank can be easier than you think. It is all about finding a cheaper alternative for the pricey stuff. Some people are quite good at this and today, we want to show you one such example.
Her name is Megan and she came up with a great idea of how to get an updated tile backsplash only with the use of a tape and paint. Sounds unbelievable, right? Well it is not and you are about to find out how she did it.
Here is the before look of her kitchen backsplash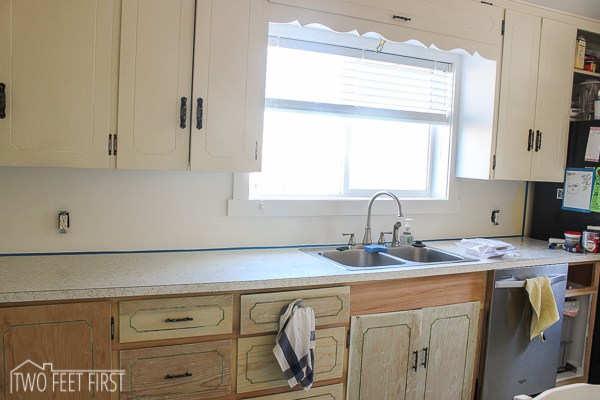 Megan first removed the old laminate backsplash and then painted the wall with coats of primer to give it a fresh surface. Then she used two different shades of paint to make it look like tile. After that, she took a roll of painter's tape and cut thin strips in it to create a width that matched how thick Megan wanted the grout line to be.
The next step was to make the 'grout' lines on the wall with the use of ruler and pencil. When all the lines were drawn she applied a coat of the grout paint, making sure to cover up all the lines and then left it to dry.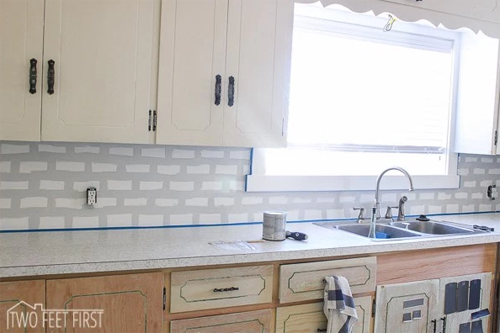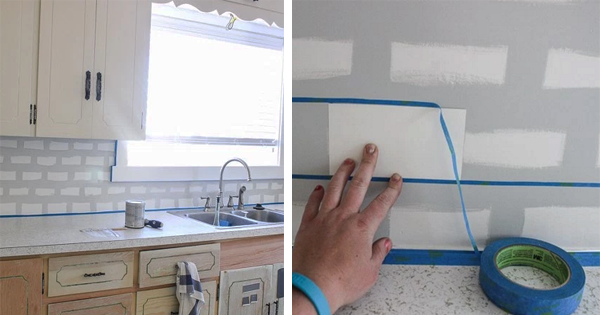 Find the next steps on the next page!