A small bathroom can be also quite functional if you know how to decorate it. You should get the most of the space available, so that you can put everything you need over there. And yes, you will of course need some great storage solution for all of your beauty products and tools, towels, toiletries etc.
So, it is really important to choose the right design for your bathroom to make great use of that space available. And in order to help you, we have rounded up some of the most impressive small bathroom ideas that you can get inspired from. Check them out!
Light shades can make the space look bigger
Colors play an important role when decorating any space. Lighter shades are better choice for small spaces because they make it look bigger. And dark ones are more preferable for spacious interiors.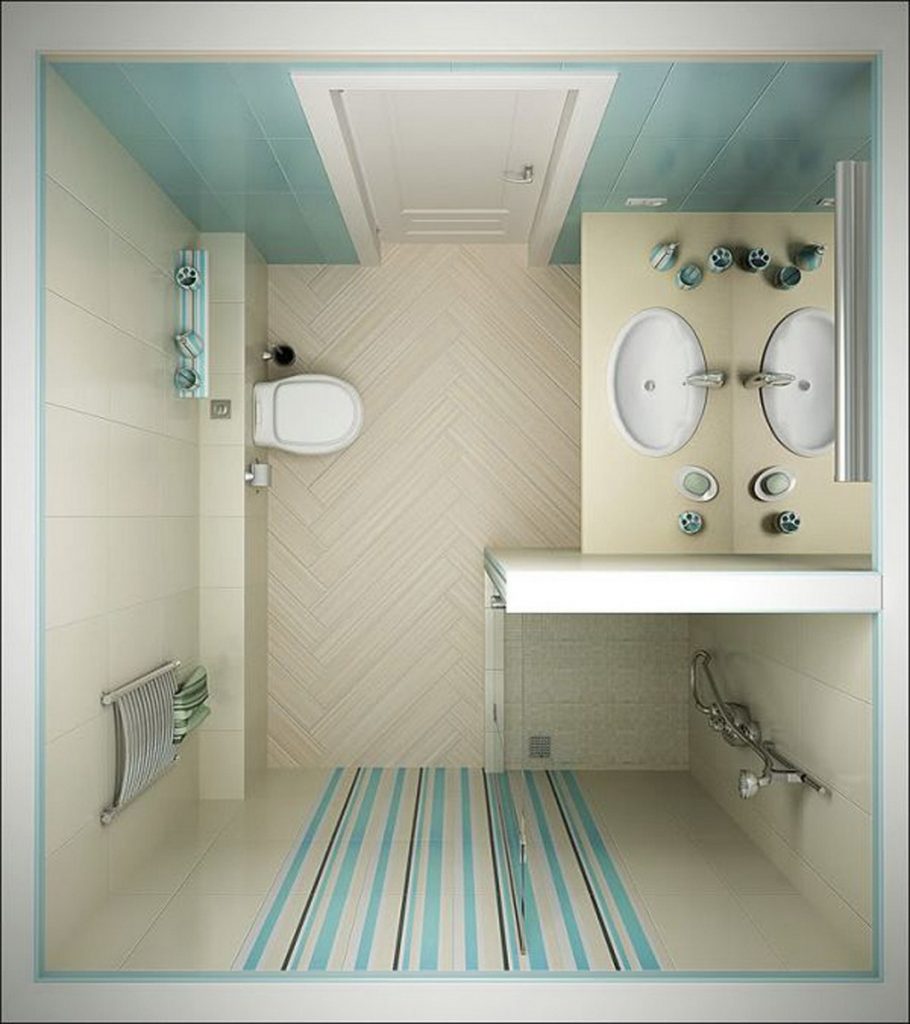 A corner bathtub is prefect choice for a small bathroom
Corner bathtubs can help you utilize the most of the space of the bathroom, giving you the chance to use the rest of the space available for an extra shower enclosure or maybe even for some storage.