Hanging flower baskets can definitely beautify your outdoor space. They are great alternative when you are short on ground space and can either be hanged on the fence, on some tree or on the porch.
Such hanging gardens can be quite versatile depending on the type of flowers used and also the baskets can be found in different sizes and shapes. You should look for the ones that will suit your outdoors and first of all you should make sure to secure them since they can be quite heavy from the dirt and soil inside.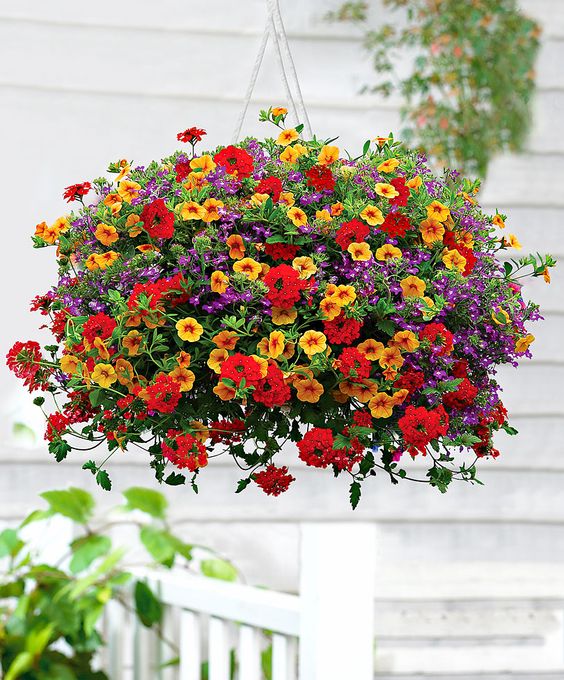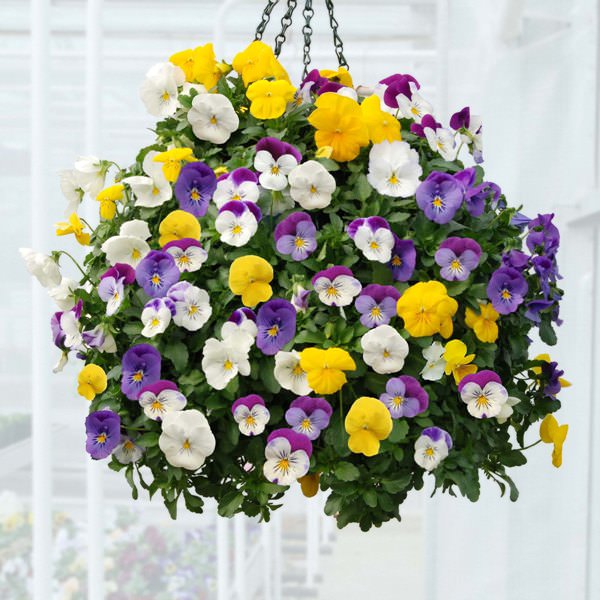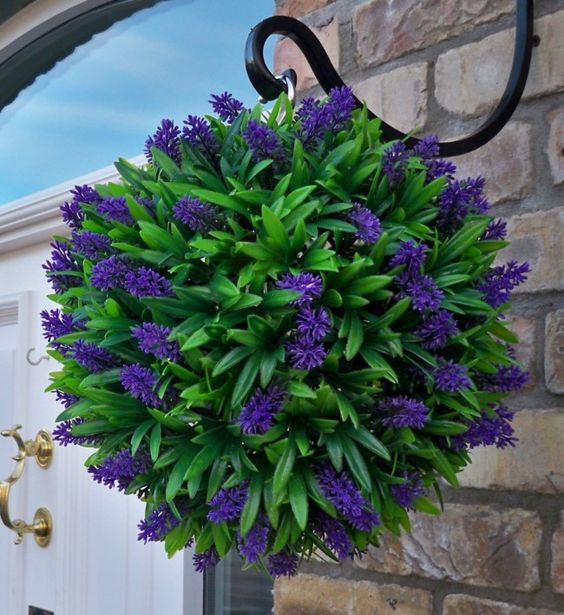 Hanging baskets can be simple providing a cascading look of your flowers. Or if you want to have living flower globes, then you will need a basket that is actually a wire with fabric liner, or maybe a pot with holes throughout, so that the flowers can bloom through the holes.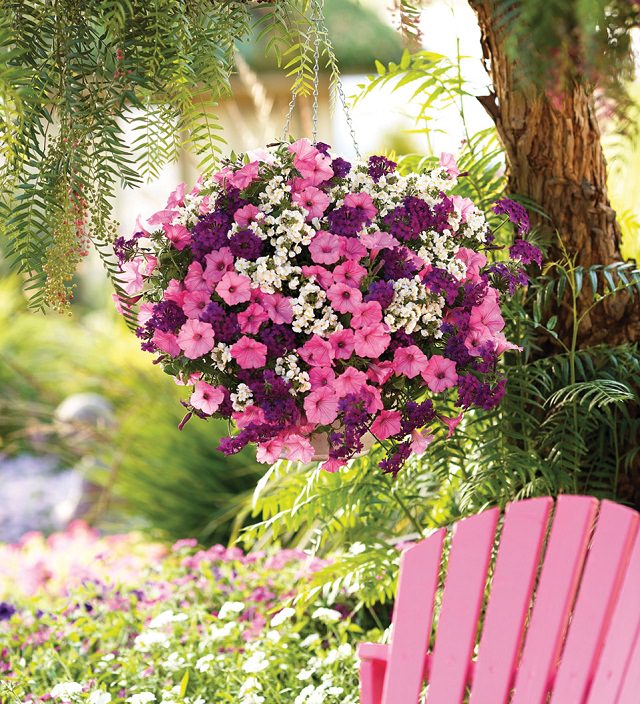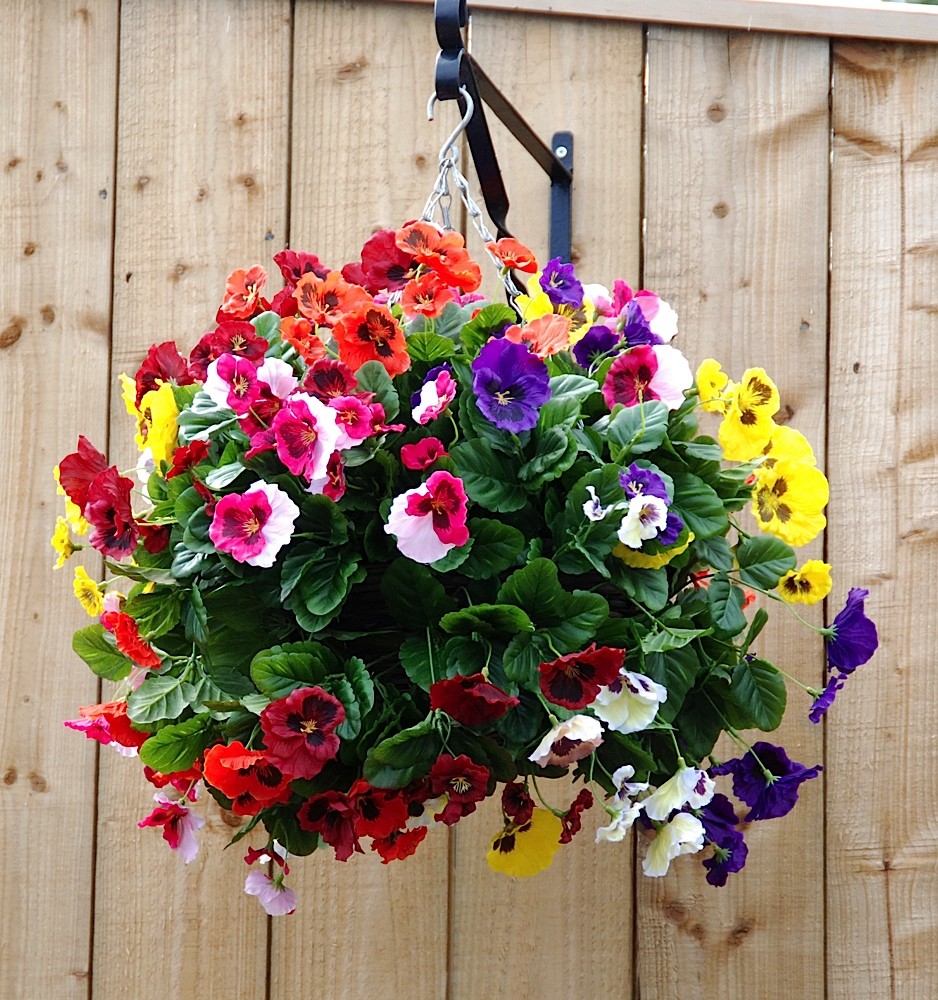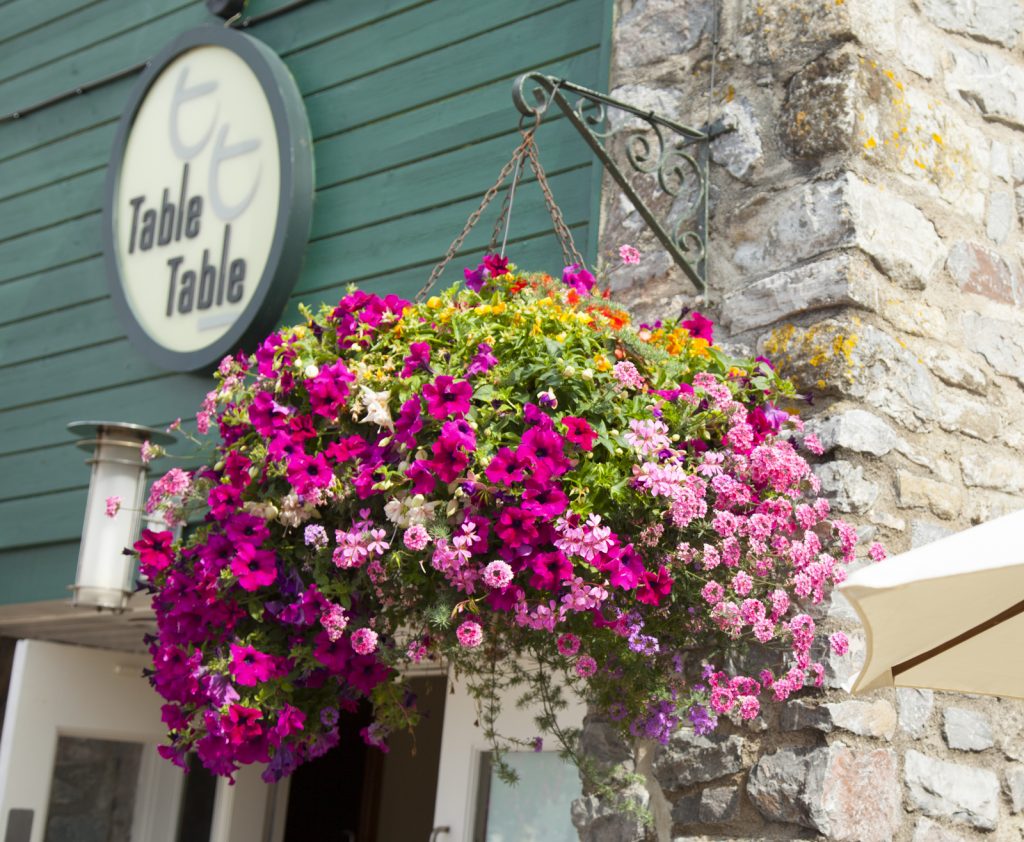 Find more ideas and tips on the next page!