Have you told your mother lately how much you love her? Often, it's not until we grow up and have children of our own that we can fully appreciate the sacrifices our mother made for us. Of course, the rewards of parenthood are well worth the hours spent cooking, cleaning, fussing, and fretting — but a thoughtful Mother's Day gift is always welcome, too.
Instead of settling for a boring ol' bouquet of flowers or an overpriced brunch buffet, why not get creative this year? Show Mom how much you love her with one of these unique but still affordable gifts.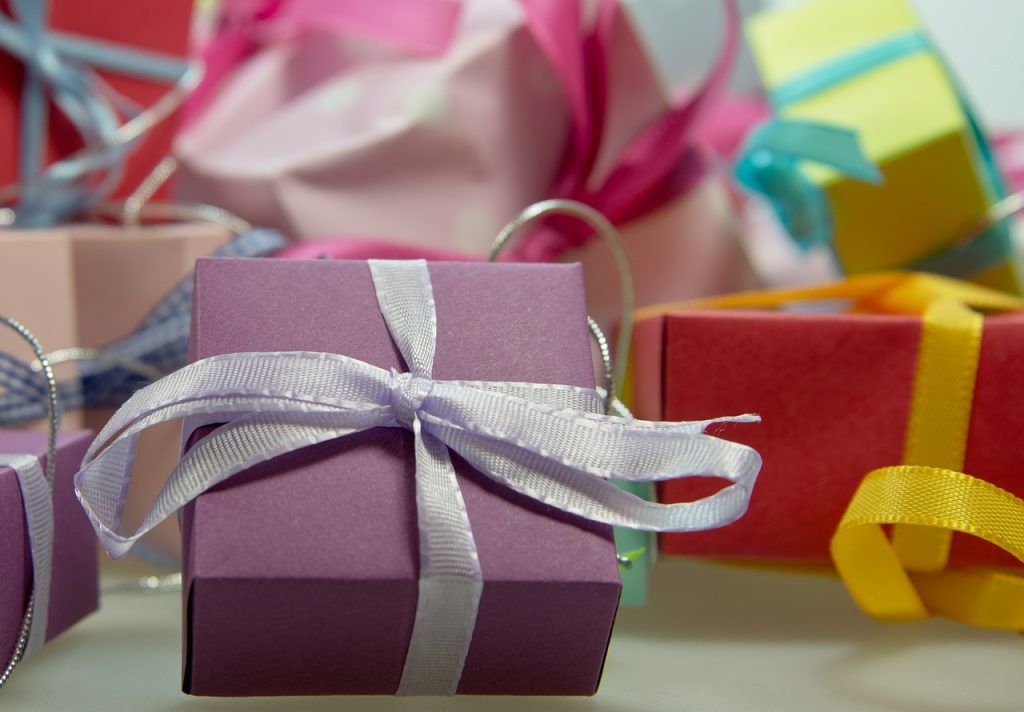 An Experience She'll Never Forget
How many times do you think your mother mouthed the words "Be careful!" when you were growing up? You might not think of dear ol' Mom as a risk-taker, but maybe she's got an inner adrenaline junkie who just needs a little encouragement to emerge.
If you do know your mother likes to live on the edge, treat her to a skydiving, bungee-jumping, ziplining or race car-driving experience. Or keep the adventure slightly less crazy by booking a yoga retreat, a swim with manatees, a hot-air balloon ride, a whale-watching cruise, or a cooking sojourn to Tuscany.
Experts say that these experiential gifts are way more meaningful and memorable than their material counterparts. So take that pair of slippers or self-help book out of your Amazon cart and get creative!
A Gift That Keeps on Giving
Similarly, subscription boxes will continue to put a smile on Mom's face, month after month. There's just something about getting a package in the mail that makes for an extra thoughtful gift, and these days there is no shortage of niche boxes to choose from. Whether your mother is an avid knitter, a mystery novel buff, a wannabe nose-to-tail butcher, a craft cocktail aficionado, or a fashionista, it's easy to find a box to suit her tastes.
Can't find the perfect subscription, or want one that's truly customized? Put it together yourself! If your mom has a sweet tooth, for example, gather up a selection of gourmet candies and sweets — think imported candy bars, matcha chocolate, old-fashioned jelly beans, sugared nuts, retro chewing gum — and present them in a beautiful, reusable basket or nifty storage tin. You will have fun selecting the items, and she'll thoroughly enjoy the unboxing!
The Gift of Time and Togetherness
Another much-appreciated approach to gift-giving this Mother's Day is to simply spend time with her. Your Mom probably tells you that she doesn't need presents, just as long as you can have lunch or dinner together once in a while. Believe her — but do her one better and book a special activity.
Check out local makerspaces and continuing education centers to find a class that the two of you can sign up for. Maybe you can learn to make sushi or get lessons in hand lettering or paper crafting. Aerial yoga or pole classes can help you get fit while you bond and be a lot of laughs, too.
Is Mom a foodie? Embark on a year-long quest to find the very best fill-in-the-blank in your area. It could be cheeseburgers, crab cakes, ice cream sundaes, chicken and waffles — whatever you two are into. Make a list of destinations, and try a new restaurant each month. You can catch up on one another's lives while you compare notes on the dishes.
Spending time together can be as simple (and inexpensive) as a regular coffee date. No matter what you choose to do, the two of you will make memories to last a lifetime.
For the Woman Who Has Everything
Charitable gifts or donations are our final suggestion for unique gifts. This is a wonderful way to pay tribute to your parents or give back to the community in their name. Give a fixed amount or monthly donation to a local charity that you know Mom would support. They'll usually provide a e-card, or maybe a snail-mail version, that you can present to her as a token.
Want to support a cause that's just as worthy, but maybe a tiny bit more fun than a membership to the local public radio station? Check out the many possibilities presented by organizations like Heifer International or Greater Good. With these, a little of your money can go a long way toward clean water in developing countries, microloans for women-owned enterprises, or supporting girls' education across the globe. And what mother wouldn't appreciate a flock of geese or half a goat as a present?
There's no doubt about it — Mother's Day is a commercial holiday, heavily marketed by greeting card companies and florists. And yes, you should absolutely appreciate your loved ones every day of the year!
But there's also nothing wrong with using that Sunday in May to make an extra gesture of gratitude and appreciation to the woman who brought you into this world and made you who you are today!