If you are feeling like you want to be different from all the others this Christmas these decorations are going to make everyone say wow. They are not often seen around, so they make just the perfect decorations for you. The industrial Christmas decor is going to make your guests go crazy and ask you tons of questions how you came up with the idea and how you did all of the ornaments.
Candles are a must for this time of the year. Lighting plays a crucial role into making the atmosphere romantic and welcoming, so this holidays we suggest you to make a candle holders out of old pipes.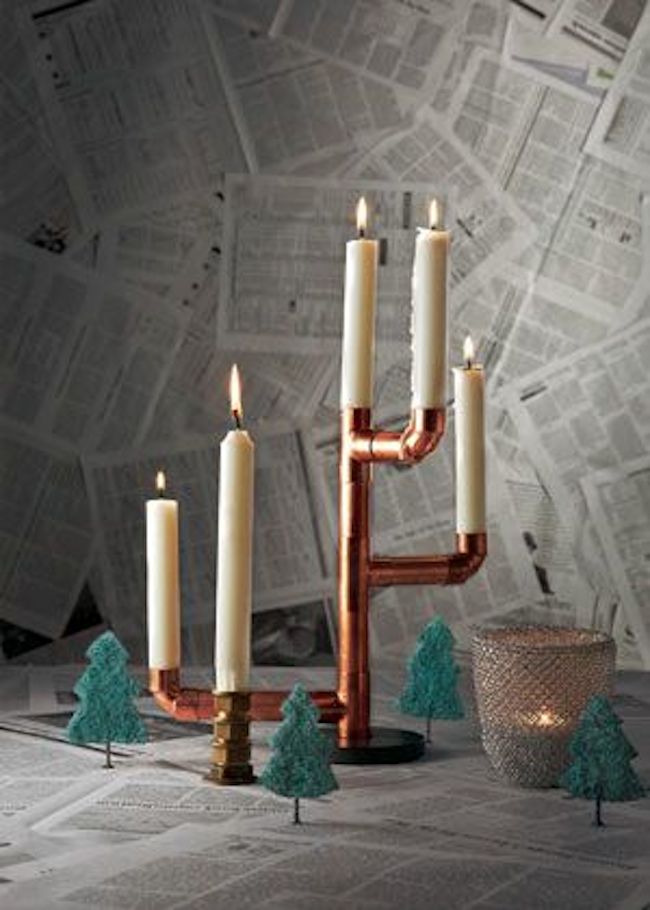 This industrial wall decoration is truly spectacular, and it's going to fit perfectly well with the rest of your existing decor.