One of the key elements that can either make or break the look of your bathroom is the flooring. It can be quite versatile and will mainly depend on the materials you use. Tiles are the most common choice for bathroom flooring, but if you want to make the floor more eye-catching, then you may add some 3D floor designs.
3D floor designs have become quite popular decor trend. They can be found in versatile designs and are mainly found in bathrooms, but you can also incorporate them in other rooms. These floor designs feature angled images along with multiple translucent layers to achieve that amazing 3D effects. The most common designs for such bathroom flooring can be water, sand, dolphins, fish, as well as some landscape designs. And when watched from the right angle they can look alive to everyone. Here are several such designs that will make you say WOW!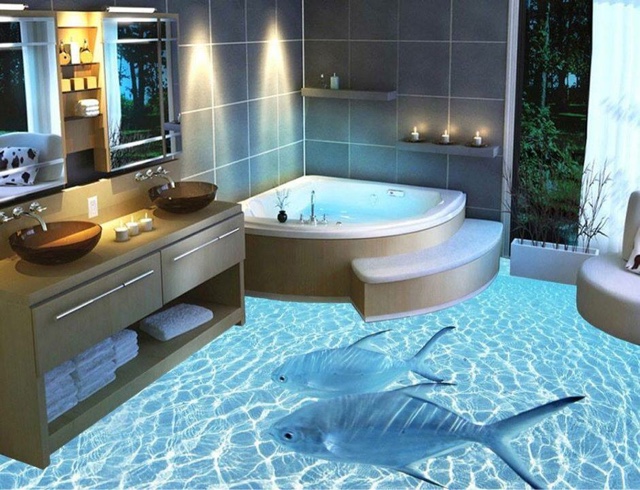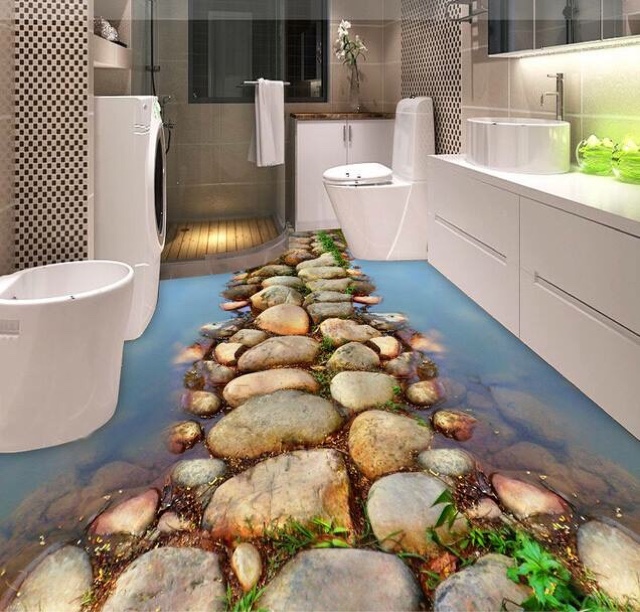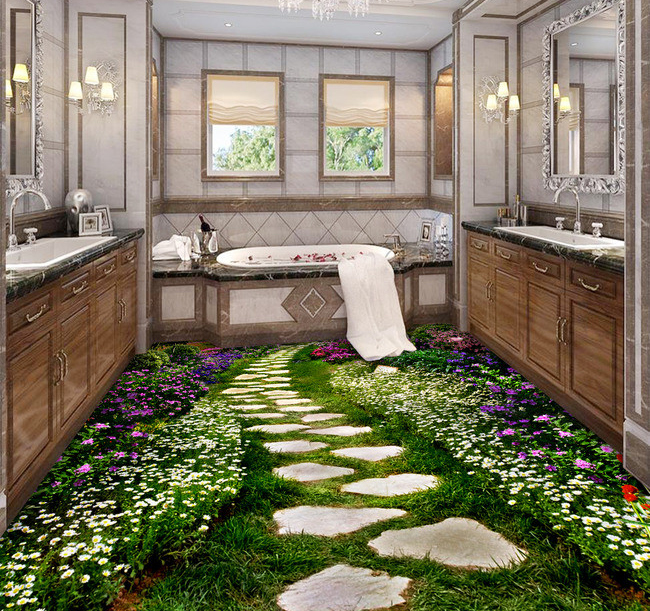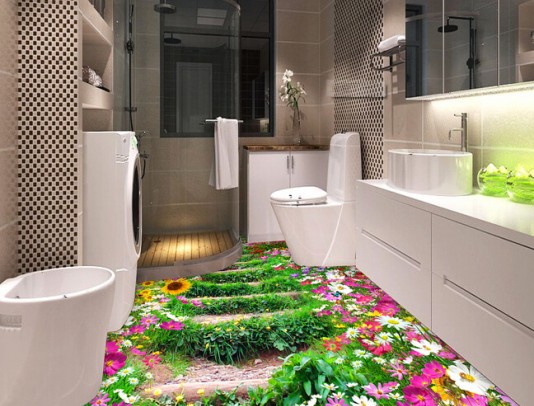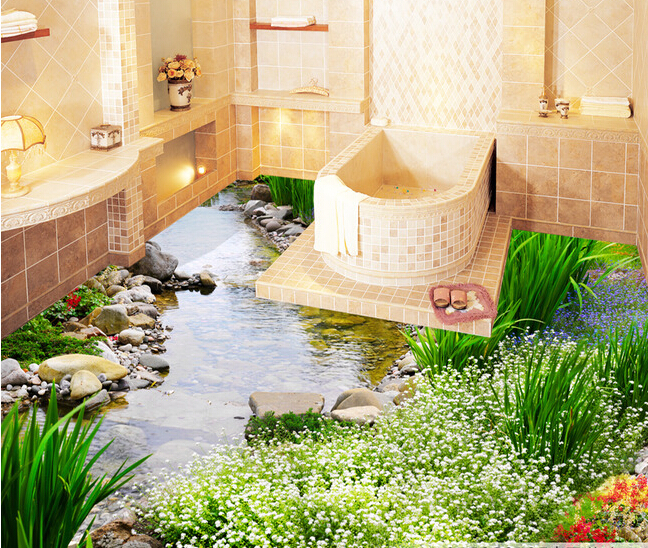 Find more 3D bathroom floor designs on the next pages!