Functional bathroom storage solutions are essential for keeping your small bathroom clutter free and tidy. If you've got a large family or a tiny bathroom – or maybe both – then you are probably searching for some cheap, yet ideas that will keep clutter behind closed doors and your everyday beauty products organized and on hand. I wanted to inspire you and awaken your creativity to make your tiny space more interesting, so for today I rounded some bathrooms with ladder designs.
SEE ALSO: HOME DECORATIONS WITH LARGE GLASS VASES
There are so many essentials that you just can't store elsewhere: towels, toilet paper, soaps, toothpaste, cotton wool pads, hairbrushes, razors, etc. A beautiful ladder will not only keep everything organize, but will beautify your space! So, let's check these ideas out and get some inspiration. Enjoy!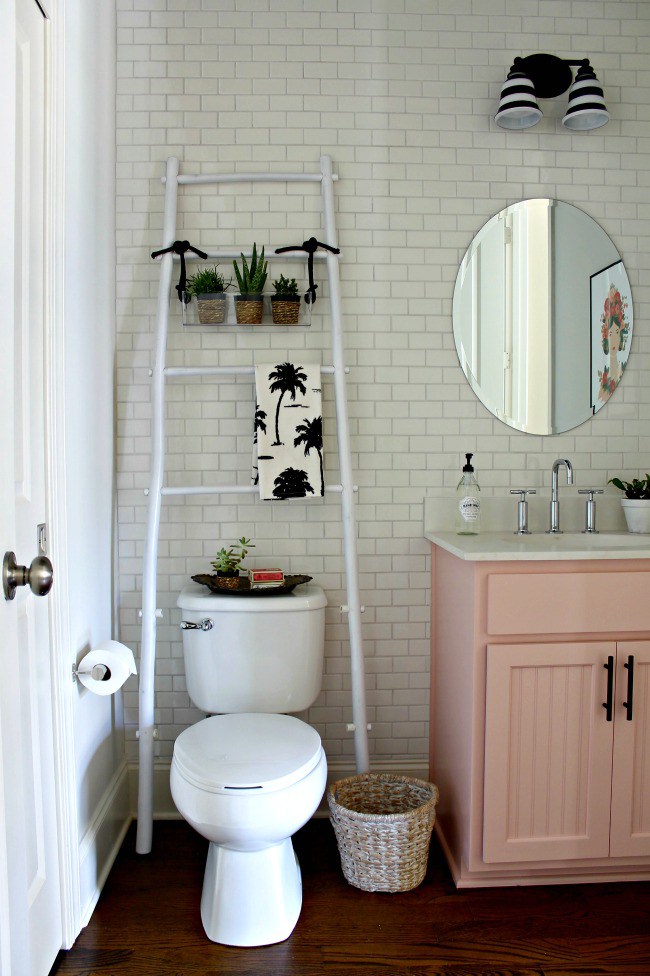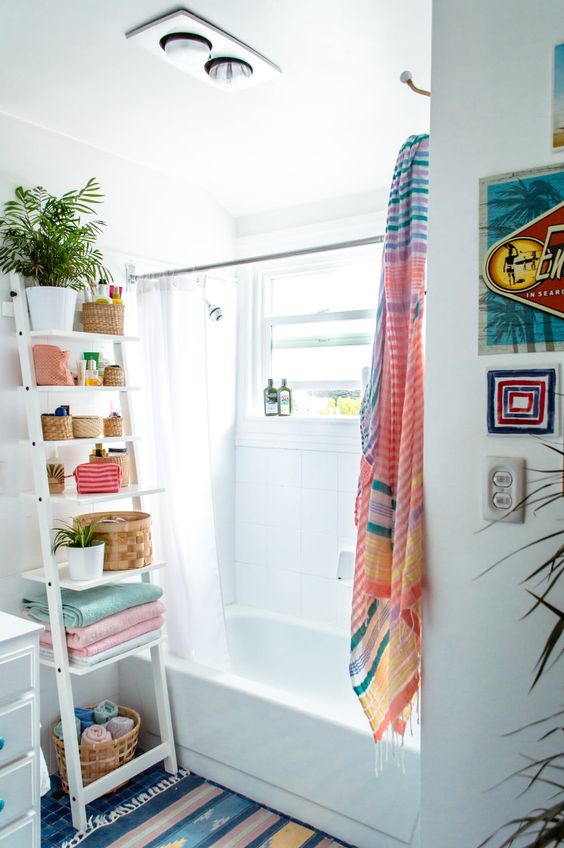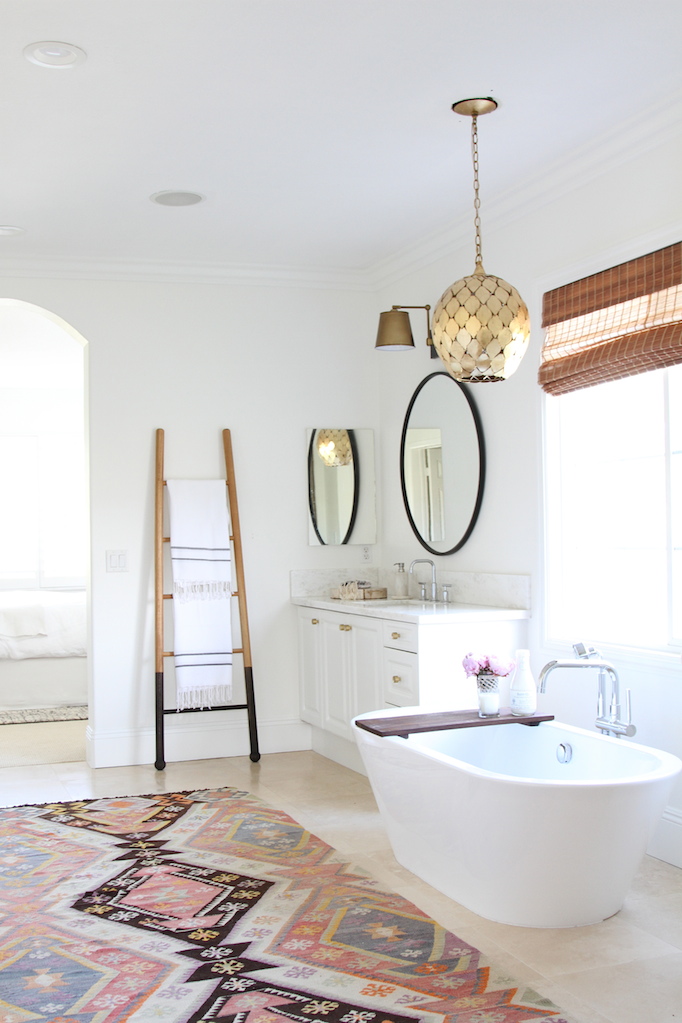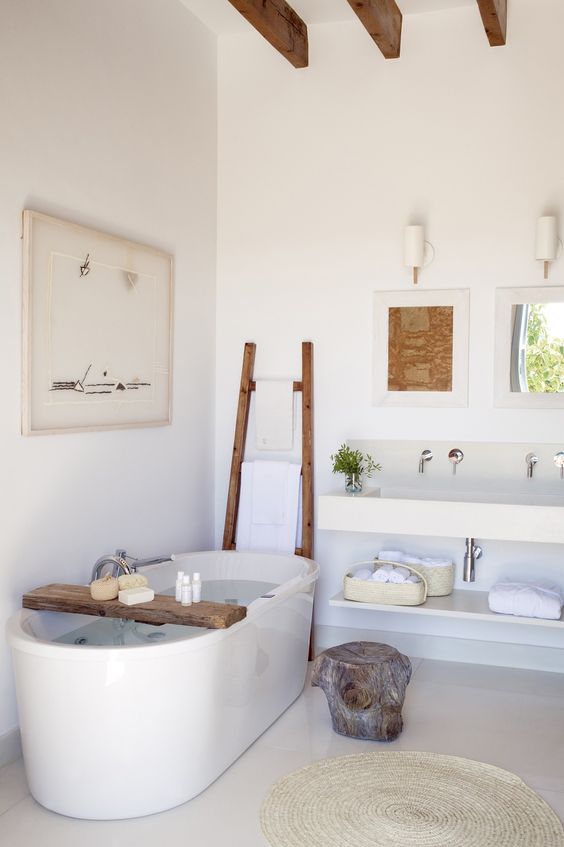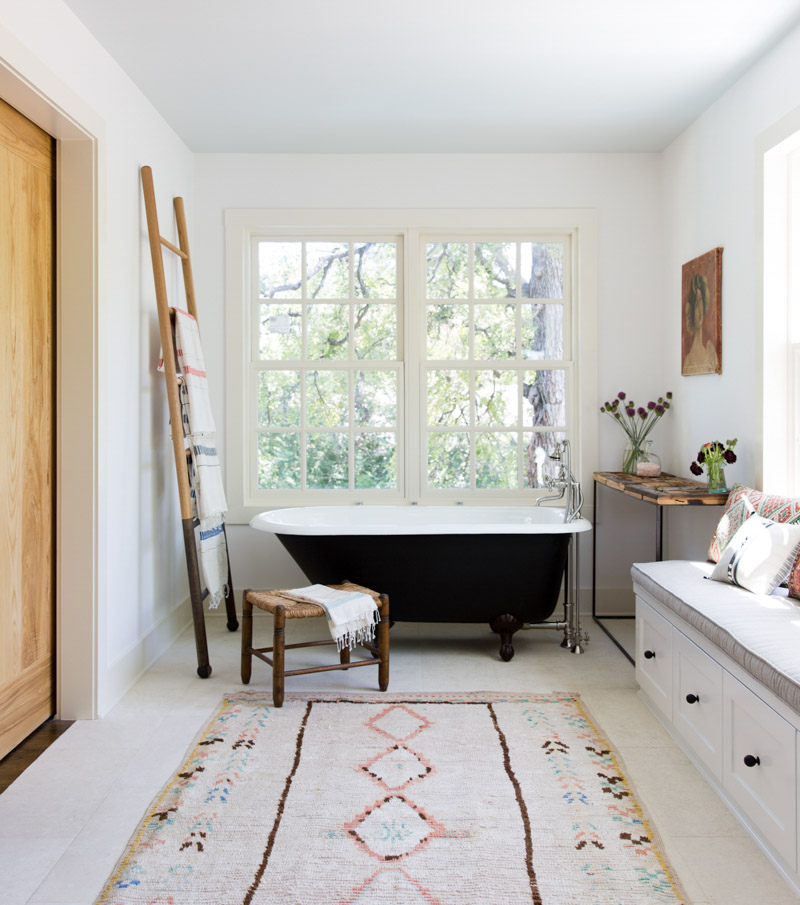 See more ideas on the next page!