Your kitchen is the place where you prepare your meals. And besides making sure that you have space enough for all of the utensils and gadgets, you should also make sure to have the proper lighting. LED lighting fixtures will definitely set the mood in your kitchen and there are many possible ways to add them.
For instance, you can opt for an illuminated backsplash. This type of backsplash features different light fixtures and they make the backsplash pop out from the rest of the kitchen decor. Most often such backsplashes are glass ones making the perfect combo with the LED lights. But you can also add such fixtures on textured backsplashes.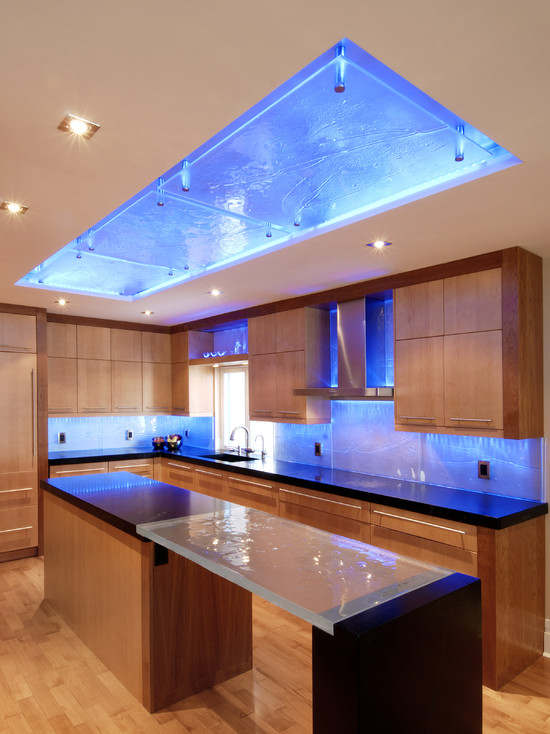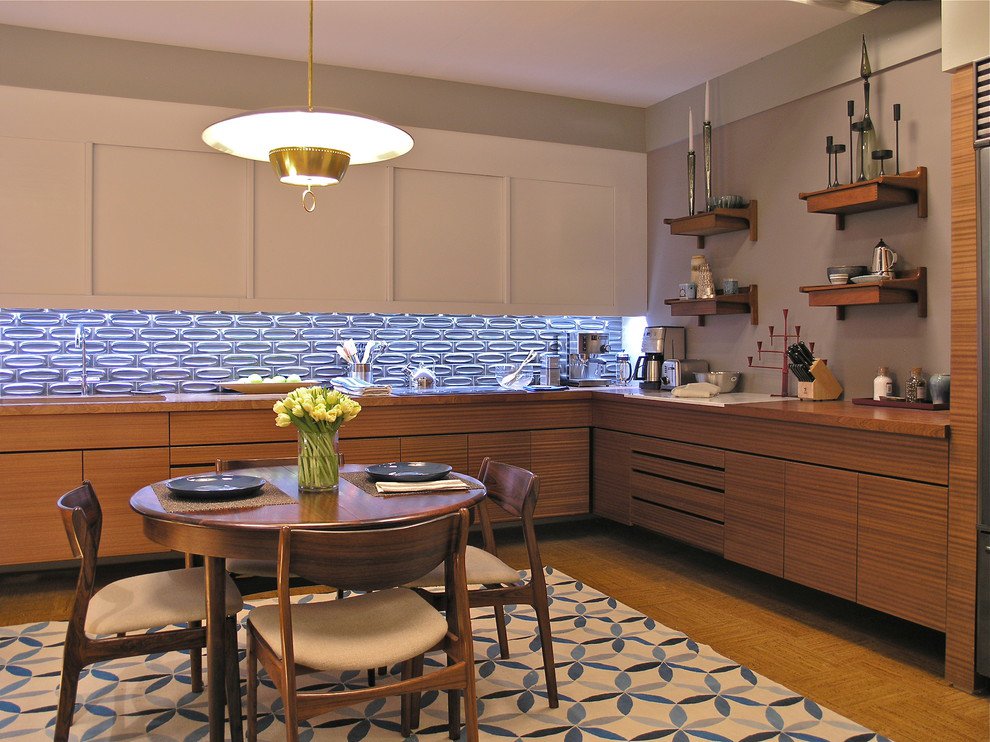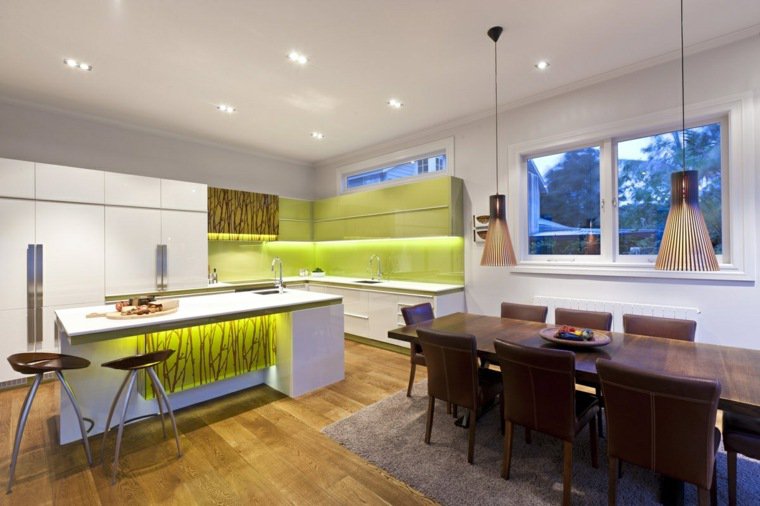 Besides having illuminated backsplash, you can also have some LED lighting fixtures beneath the kitchen countertop or kitchen island. LED lights can be found in different shades, so choose the ones that will suit with the rest of your kitchen decor. Or maybe pick lights with changing colors to create different looks in your kitchen.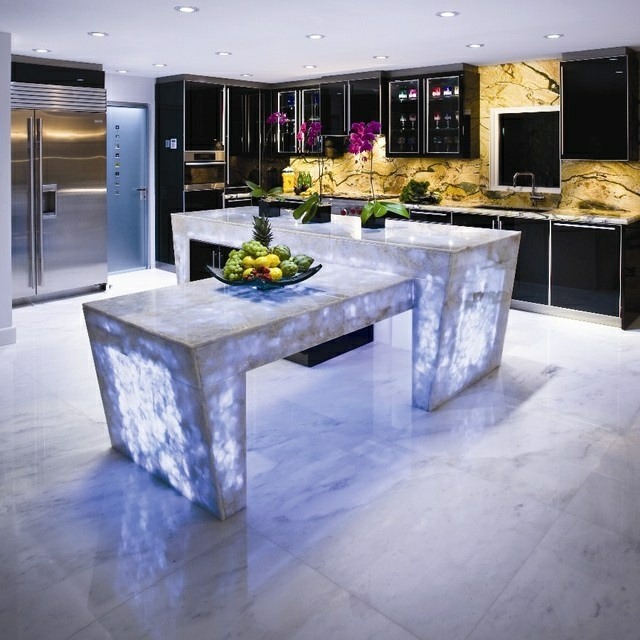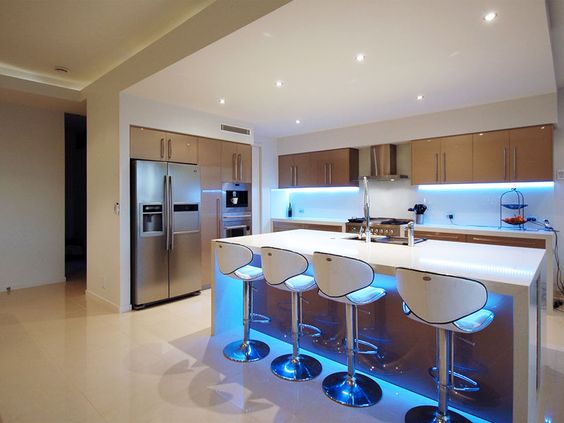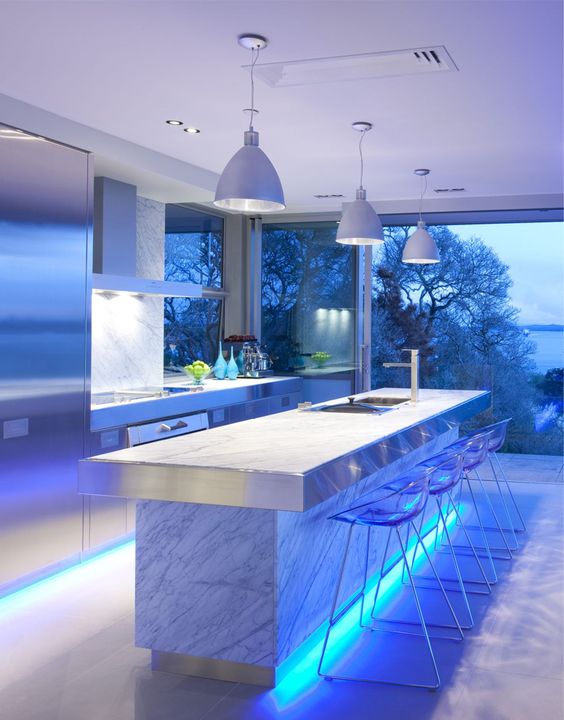 Find more ideas on the next page!