Lost in a mirage of her own thoughts and where life was leading her, she got dressed absent- mindedly to oblige a friend's wedding cocktail party. She was really in no mood to dress up seriously, but her friend meant the world to her and she just had to do this. 
Adorning her lavender off-shoulder gown and an astonishing pair of tea green kitten heels pumps, she felt off-balanced just a bit when she checked herself in the mirror. There was something missing. That's when her mom entered her room and gifted her the most beautiful and outstanding cocktail ring.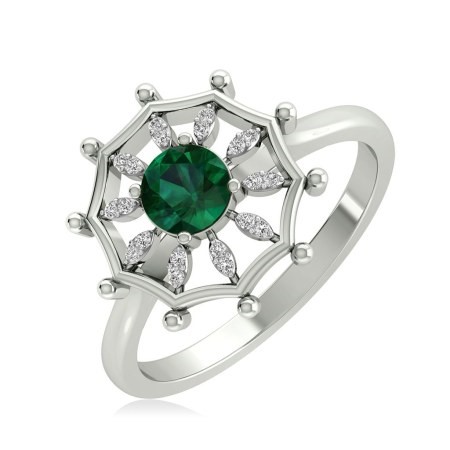 It immediately lifted her non-pervasive mood. She took it from her mom and wore it. The cocktail ring design was intricately crafted to complement her gown. After wearing the cocktail ring tinted in the most exhilarating green, she wore just that to go with her get-up that evening. 
She looked like a diva from heaven. A blessed gown, kitten heels, a cocktail ring and pulled back blow dried hair. Her look complete, she stepped into her car ready to steal the night away. 
This is the cocktail ring that Tanya wore to her friend's wedding cocktail bash. 
Lacy Ribbon diamond cocktail ring:
This classy and magnificent cocktail ring is to be worn sans any other ornament to completely justify the presence of this Godly cocktail ring on your delicate hand. You can transform this fantasy into reality now. 
Rockrush curates some of the most progressive and latest cocktail ring designs.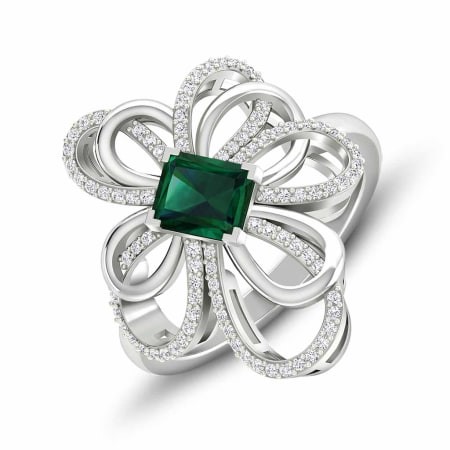 Green Windmill Diamond Cocktail Ring:
Style Advise: If you wear a cocktail ring then please wear that, and only that to go with your look. You don't want land up looking too jazzy.