Did you know that cats back in the 1500's adorned gold hoop earrings? Well, aren't women cats too? Hoop earrings have been trending since 2500 BC. They have never gone out of style since then. They are incredibly stunning to adorn. Even Julius Caesar made earrings a piece of prominence during his reign over Rome. 009
Celebrities have been killing the earring look this season, often pairing them with varying sizes and designs of hoops. The round shape of hoops compliments all face shapes and structure and are perfect for any occasion. You will not need to spend an extra hour getting your contouring right. If you don't feel like putting in those valuable hours, dressing up, just wear a pair of big hoop earrings and voila! You are ready to own the night like a boss.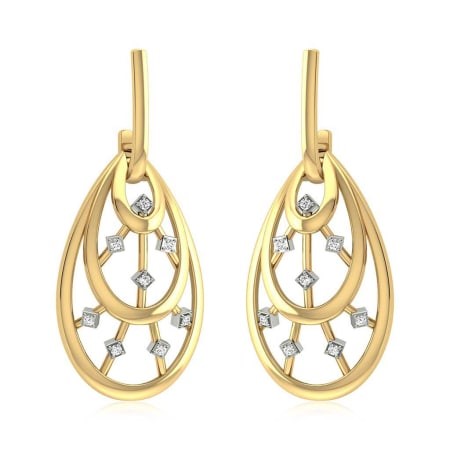 Like any other statement earrings, hoops too have the ability to draw attention to your appearance. Pair these classic small gold hoop earrings with bold sunglasses and grab a few eyeballs. 
We can't get enough of this gorgeous gold hoop earring collection. So, scroll down to have a look on the coolest set of hoops from RockRush.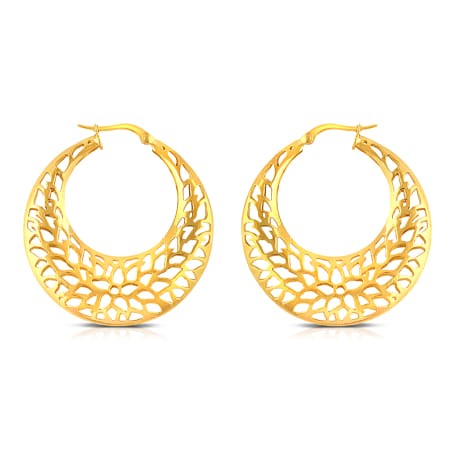 This summer buy yourself a pair of Ravishing Textured Hoops. Set in 18kt Yellow Gold (6.51gms) these are head turners without being over the top and can be rocked with an Indo – western outfit.
Floral Filigree Hoops are the trending hoops of the season and we would love to see you flaunt them at your office party next weekend. Set in 18kt Yellow Gold (6.53gms) they will feel light on your ears and seamless to carry.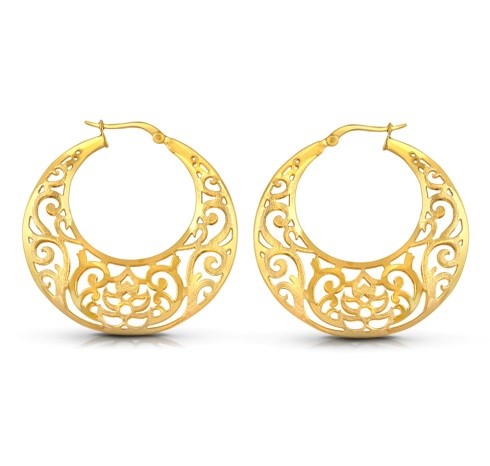 If you are opting for kurta and jeans ensemble, dress it up a little with the Swirl Jalee Hoops. Set in 18kt Yellow Gold (6.65gms) we are sure you won't look away from the mirror after you have adorned them. They will have your heart and you will never get over them. 
We saved the best for the last. We can't take our eyes off this tremendously Adorable Diamond Hoops. Set in 18kt Yellow Gold (4.81gms) with Diamonds (0.064 Ct, SI/IJ) Certified by SGL/IGI. They are elegant and will look perfect for a friends get together dinner.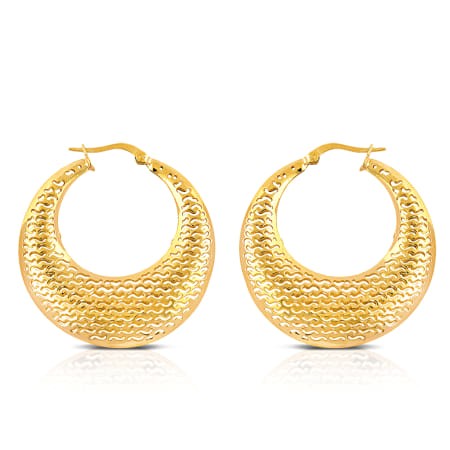 Whatever colour or size of hoops you buy, remember you should feel confident wearing them. That's when you will know that, you have found the perfect pair for yourself. That's the most important thing, at the end of the day.