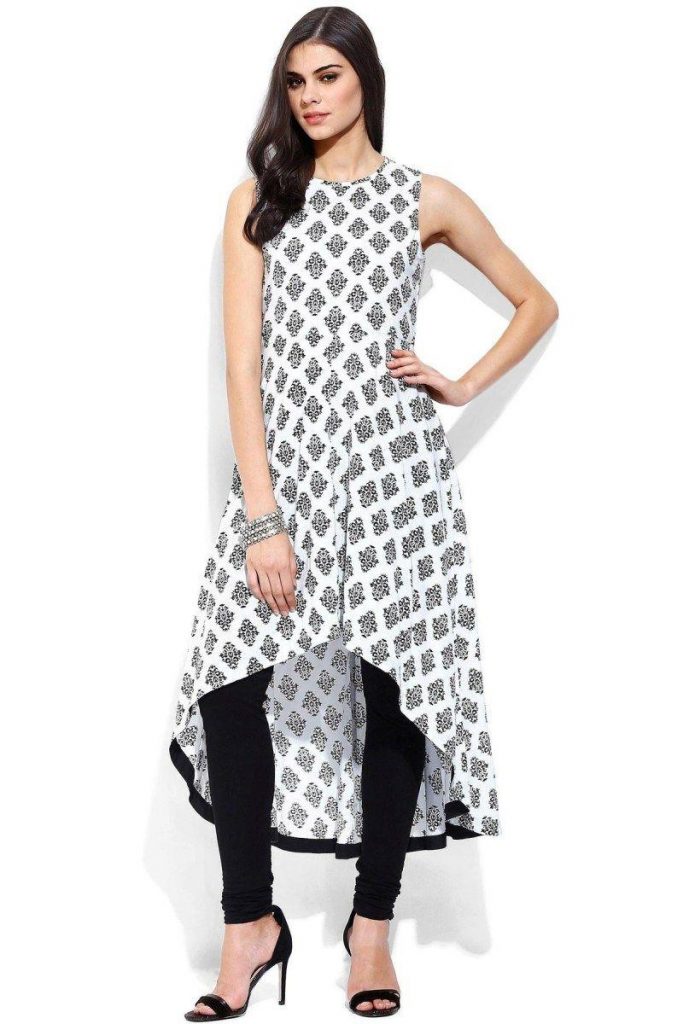 A kurti is a garment worn prominently in the Indian subcontinent mainly by women. It is, in general, a bodice that varies in multiple designs. In Persian, the word 'Kurta' directly translates to 'collarless shirt'. This was the outdated definition of a city, but recent designs have started to incorporate collars on them. The difference between a kurti and a kurta is the length. Kurta often extends a little beyond the knee length while kurtis is a little tighter and come up to waist length. Although this is the popular opinion on the difference between a kurti and a kurta, it may vary from person to person or from region to region. The length of the sleeve of kurtis and kurtas also varies. The modern ones could be sleeveless, half sleeved, three-forth sleeved or even full sleeved. Kurta also, in general, refers to the garment worn by men and only the word Kurta is used to identify this type of clothing of the male gender. It can be worn by pulling from the top down like one would wear a t-shirt. Or it can also be buttoned up from the waist.
Exploring ways in which to style a kurti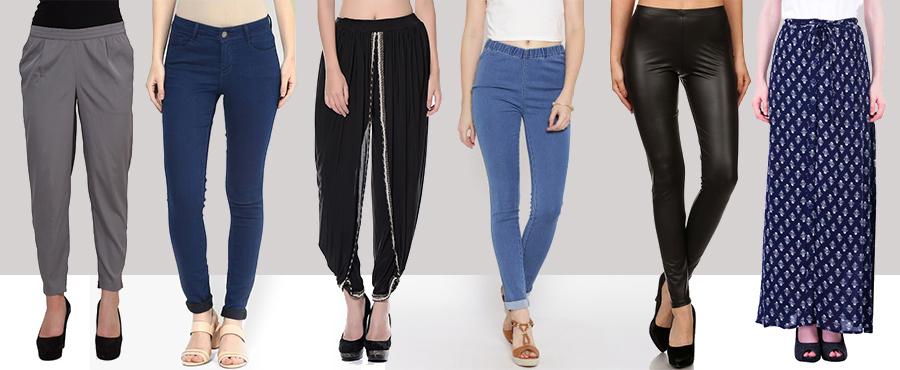 There are eight basic ways in which you can style a kurti. It can be complemented by any of these garments including skinny leggings, sharara, straight fit pants, skirts and dhoti pants. Skinny leggings are mostly preferred due to their comfort in using them on a daily basis. But the usage also depends on which geographical region we focus on. For example, the sharara is generally an outfit more prominent in Lucknow. It is a pair of pants that are wide legged from the knee down. They are not as functional as leggings and a fancier version may be worn to weddings. So this combination is used both in the casual sense and for special occasions.
When we look at leggings, virtually all colors of the visible spectrum will be available. They provide more comfort and functionality. The material of these leggings is usually a blend of cotton or other material with a small portion of spandex to increase the stretching nature. Other common garments worn in India together with kurtis are skirts and straight pants.  They can also be worn with ordinary denim. The combination of the Indian kurti and the American denim has also been a popular choice and also serves in terms of functionality. Jeans have been around for a large number of years and we tend to prefer them for casual occasions.
Accessories for the kurti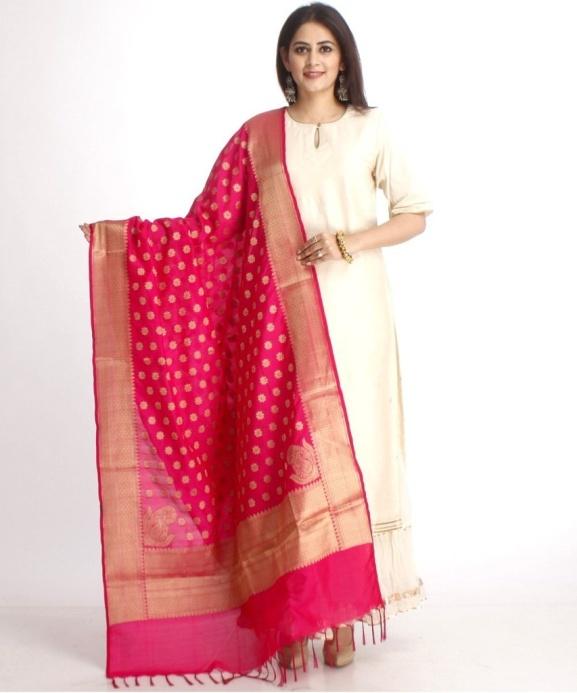 A dupatta (also known under different names such as chunni or orna) is a form of a scarf and can be used as an additional garment. The word is derived from the word 'patta' which means a strip of cloth. It is another essential piece of clothing used alongside the kurtis. Its primary purpose was to act as a veil and display modesty, but in the recent era, it is being used in various other creative ways. It can also be used to style the kurta with a matching or a contrast color. In most combinations, the pants and the dupatta are in contrasting colors to the kurti. Many shops sell mix and match options for these color combinations and the possibilities are endless.
The popularity of Kurtis and the role of online shopping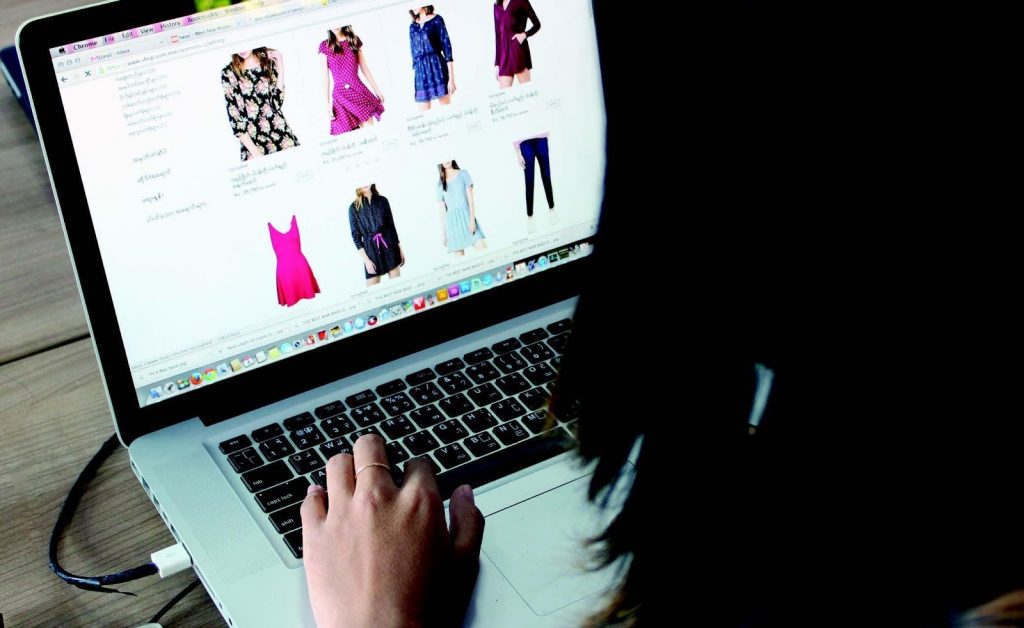 There have been various YouTube videos that have been dedicated to explaining the various ways in which black kurtis and kurtas can be styled. Being the absence of all other colors, black tends to form a neutral part of the color spectrum and hence there is a wide range of colors that could complement black. Silver jewelry is known best to suit these black Indian garments. This silver jewelry often comes in the oxidized form where they are an attractive shade of gray mixed with silver. Like black, these are also a part of the neutral color section. They can also be worn with garments of various other colors. All these videos explore these options so that you can decide which of these suits your needs for a particular occasion. This may also depend on the skin tone of the individual. India is a highly multicultural country with people of all skin tones. Those with a more tanned skin tone may sport light colored kurtis, while others may find dark colored ones to side well with their fairer complexions.
Categories, based on your needs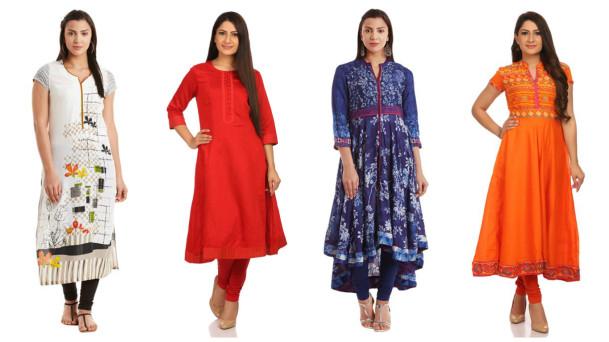 Since the introduction of the Kurtis to the younger generation, the online shopping markets have exploded with an ocean of selections ranging in color, length, sleeve length and material. To suit the generally hot Indian weather, cotton kurtis and kurtas are more preferable. Online sellers like Style Caret have a competitive range of kurtis that are categorized as Rayon, Casual, Office, Festival and Cotton. The prices of these kurtis are also very reasonable, regardless of the seller. They vary depending on the detailing of the kurti. For example, kurtis that are more suitable for weddings and festivals will have additional work on them, including special embroidery, lacework or the addition of chimkis. This generally makes the kurti look more festive and bright compared to the more functional and conventional office kurtis.
Kurtis has also become a type of formal wear for women in India. Places such as colleges and offices sometimes require a formal dress code and kurtis are widely accepted to be formal wear. They have replaced the Western definition of formal wear that generally consists of a shirt and a skirt or formal pants. Kurtis have then been worn increasingly by women in offices and other places that require a formal dress code. This has had its effect on the total number of people who purchase these Kurtis, especially from online stores like Style Caret. The age gap has shortened and women (and men) are seen to sport the kurti and kurta look all over the country.