The kitchen is the place that requires having great storage solution for all those kitchen utensils and gadgets. This means that we need to use every inch of the space available, not forgetting even the corner spaces. So, some corner drawers will do wonders for your kitchen.
This type of drawers are definitely a must-have for small kitchens. They most often appear hidden in the kitchen cabinets or islands and you may not even think of that space being useful. Such corner drawers will help you store and organize some of your kitchen utensils, while getting the most of the space available. Here are several such designs.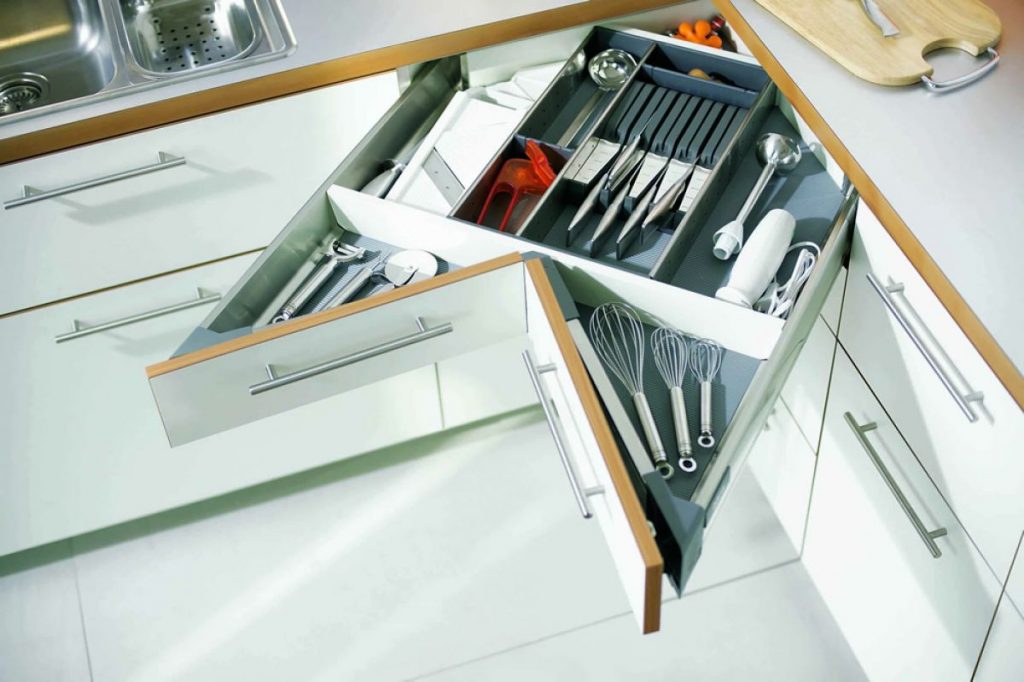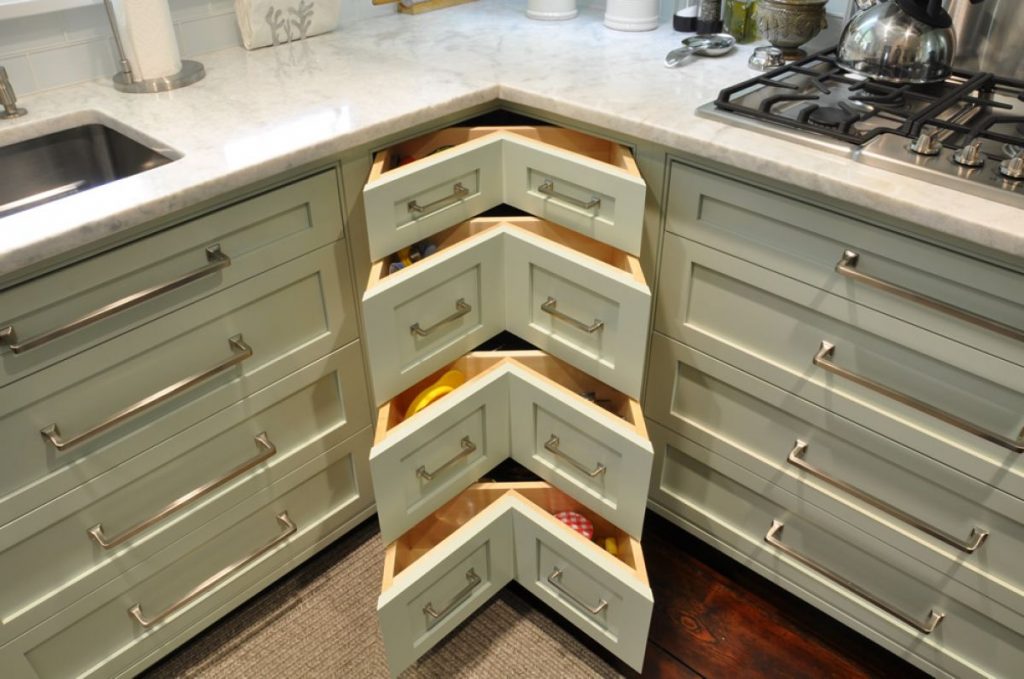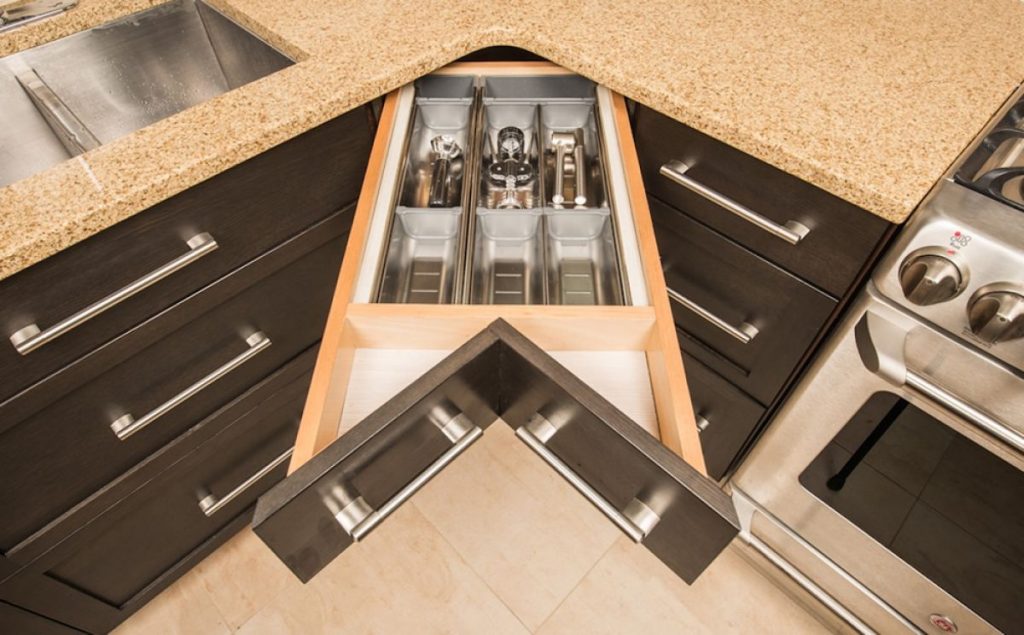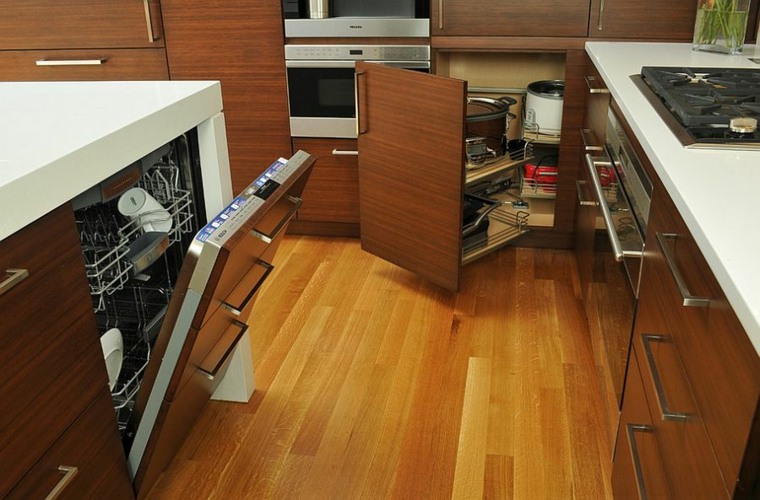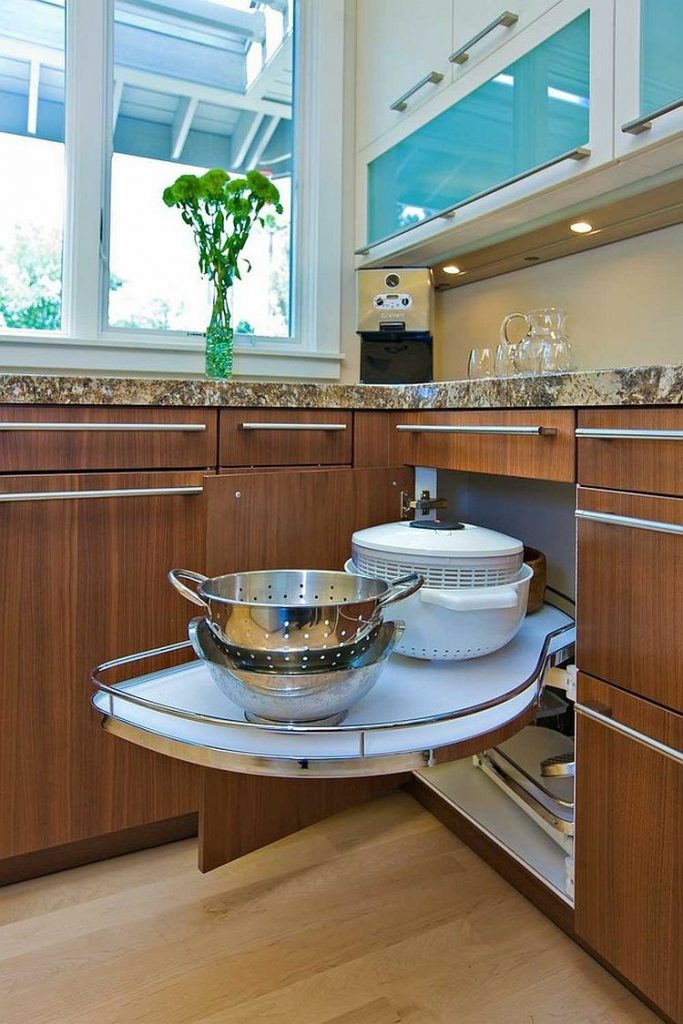 Find more ideas on the next pages!