One way to create a cozy and warm atmosphere in your home is to decorate with bamboo. Bamboo is a popular material, often used in Eastern and Western cultures, that can easily bring a touch of nature to any space. It is a strong, lightweight, sustainable, eco-friendly and renewable material that can be added in your home in versatile ways. One of them may be to use bamboo room dividers and you are about to find some great ideas.
This type of room dividers can easily fit into different interiors, because of the natural look of the bamboo. They can even look more awesome when combined with some white pebbles.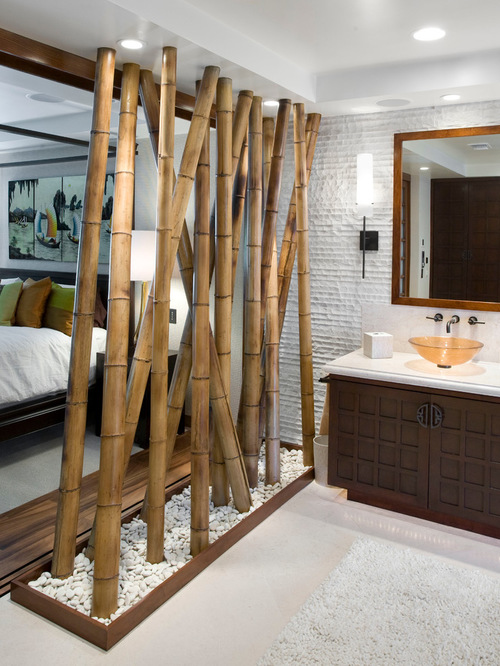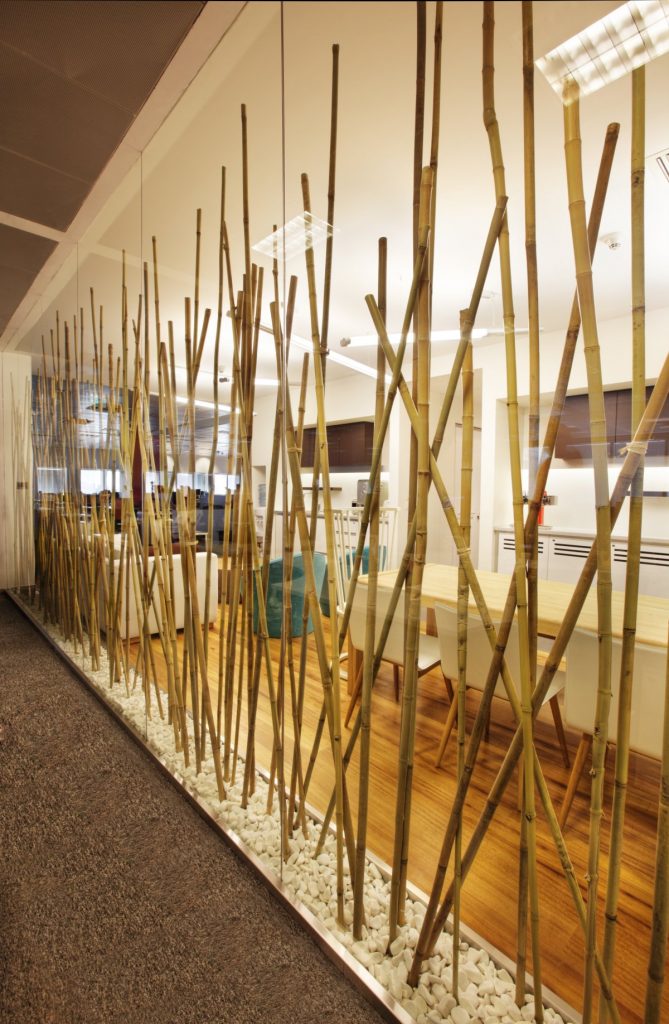 Bamboo room dividers can be used to separate the living room from the kitchen. They will look great in combo with wood flooring.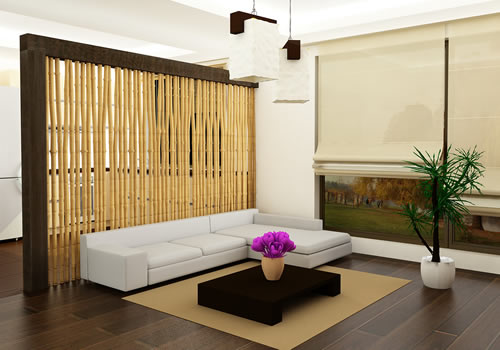 Some dividers can be even more eye-catching if they have some light fixtures underneath, accentuating the natural beauty of bamboo.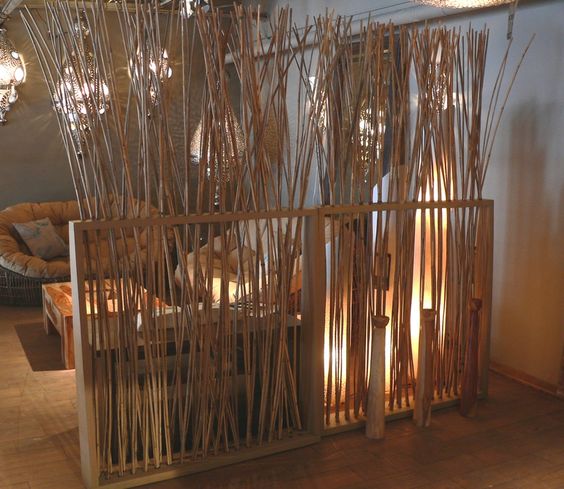 And some can even be painted in black to fit in with the rest of the room decor.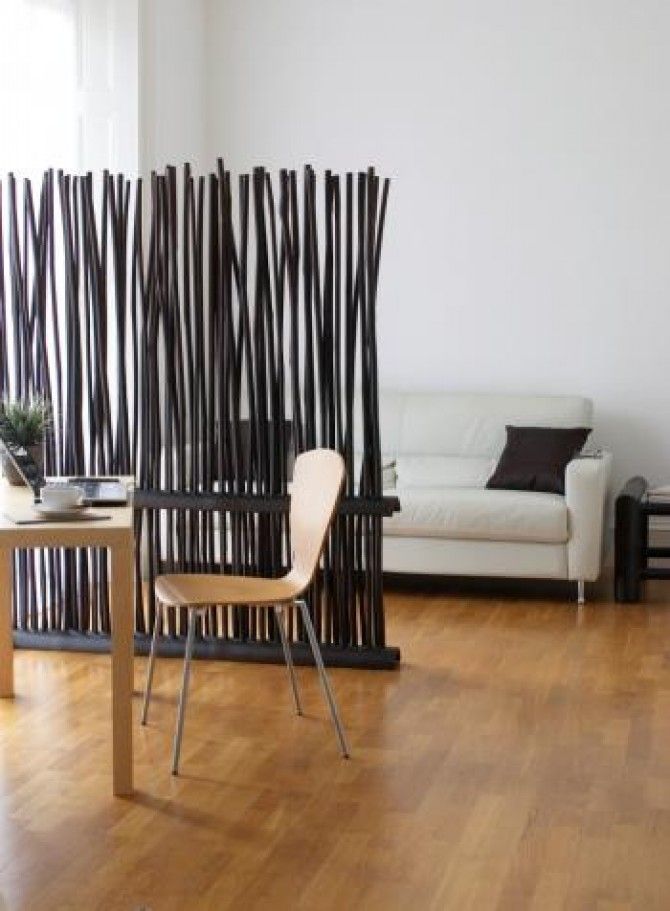 Bamboo room dividers are perfect for an open floor plan, separating the living room from the dining area.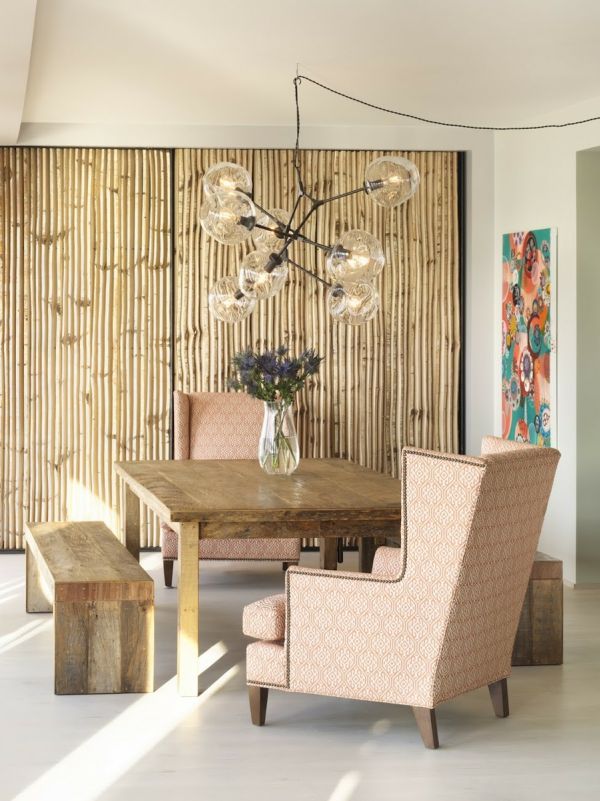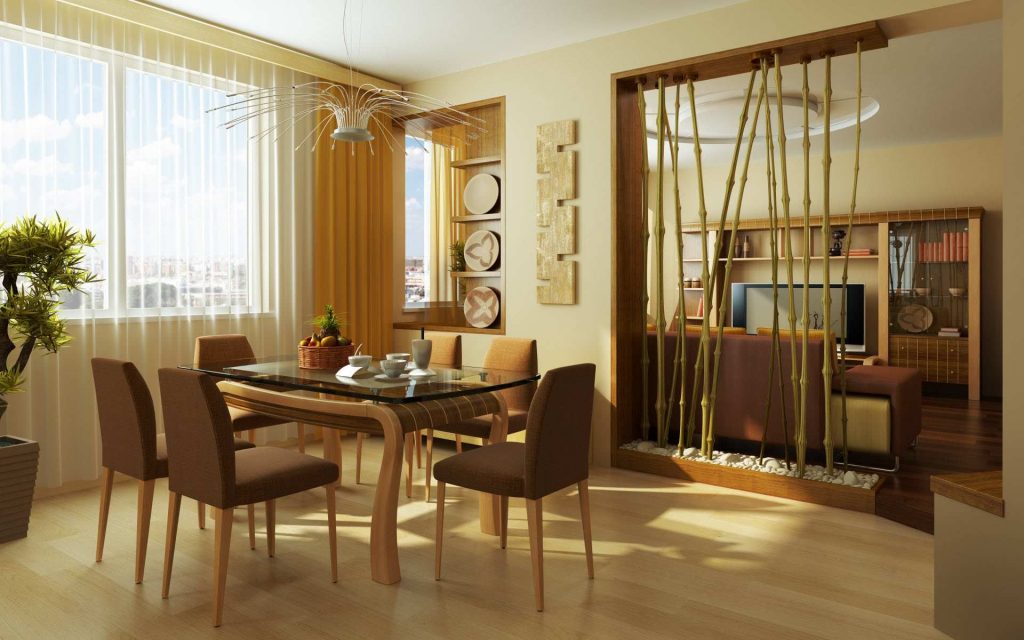 Find more ideas on the next page!