Don't have a pond in your yard? Well no need for worries. You can easily make one in a pot. Such mini ponds are also known as garden water containers and they can be quite versatile, depending on how you arrange them and what type of pot you use.
So, the first thing you should do before making one such water container is to find the right sunny spot. Then, choose a container, whether some terracotta pot, galvanized bucket, wine barrel etc. Choose plants with different heights, like water lilies, lotuses, taro, canna lilies. Also, you should add some floaters like water lettuce or water hyacinth. Add the soil and everything else, and then add rocks as top layers to prevent the soil from floating to the top. Add water, the floaters and some mosquito dunk and your mini pond or water garden is ready.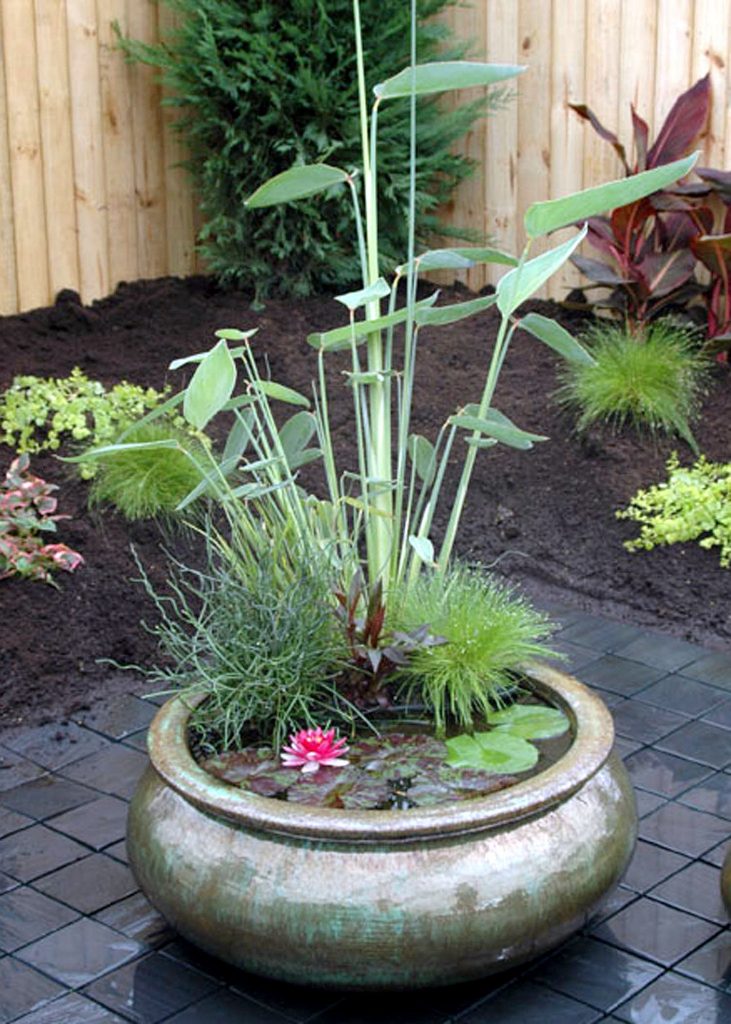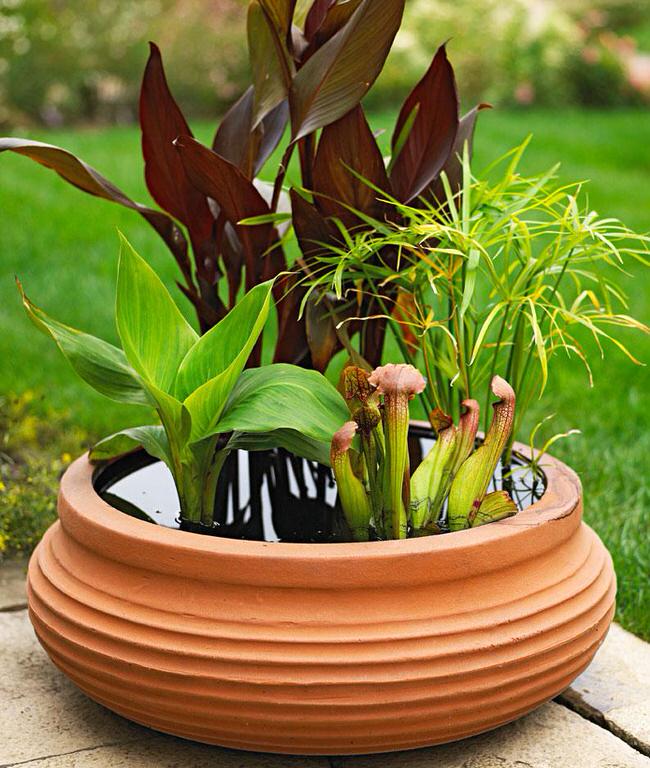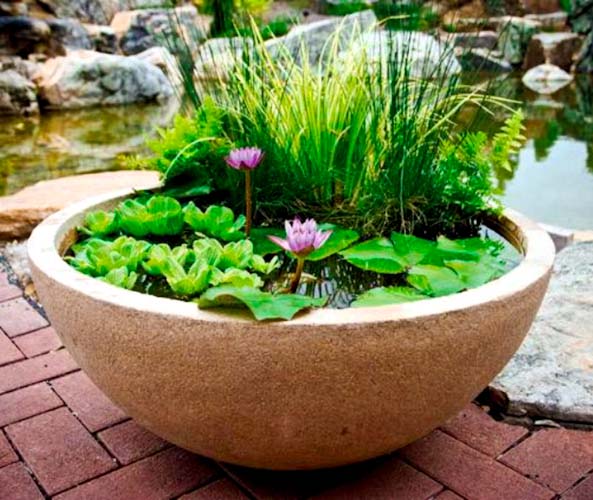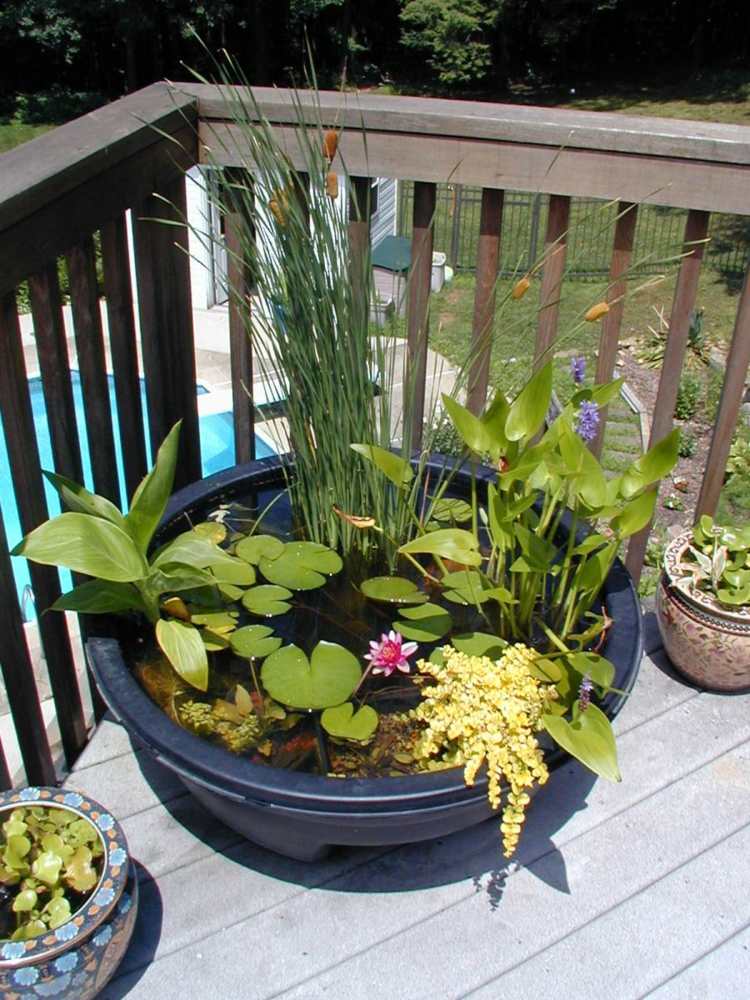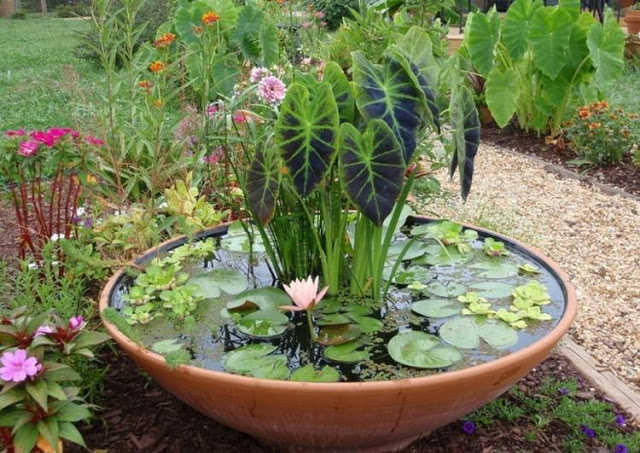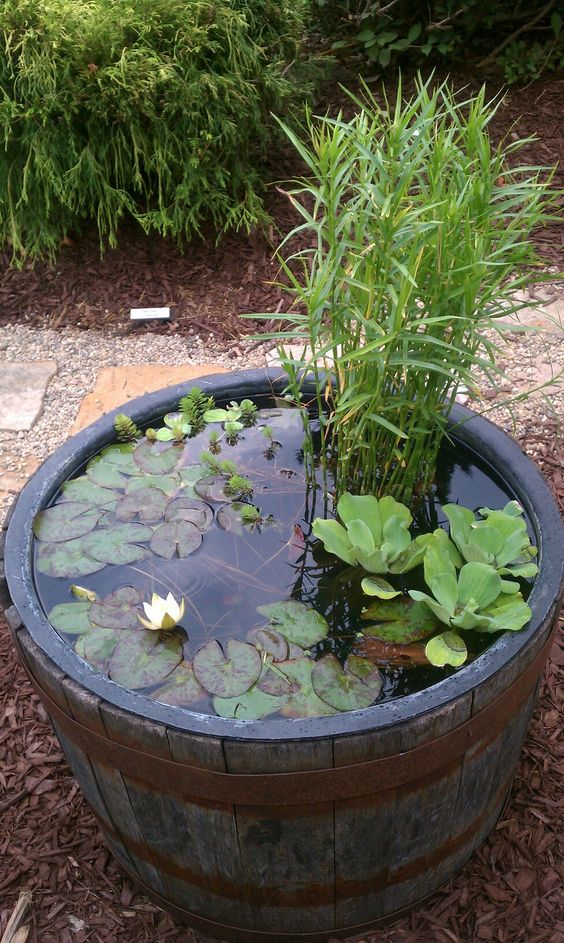 Find more ideas on the next page!